Floor tiles can be a gamechanger when it comes to converting the vibe of your home.
Who would like to pass up the chance to express their personal style in their home? We all enjoy focusing on the furnishings, decorations, and room layouts, but we frequently forget about the flooring, a crucial part of our homes.
The interior of each house is a reflection of our ideas and preferences for it. The list of floor tile designs in this article may help you acquire a general notion of what you want for the inside of your home. Consider using the floor tile patterns in this post for your home.
Which are the latest types of tile designs?
Long elongated flooring tiles 
You spend most of your time and are most energetic in your bedroom. White and grey rectangular tiles with long edges make up this flooring pattern. This blends nicely with the interior design and color pattern of the room.
The room's furnishings and floor tiles blend together perfectly, and the accessories complete the appearance. The room is greatly improved by the lighting.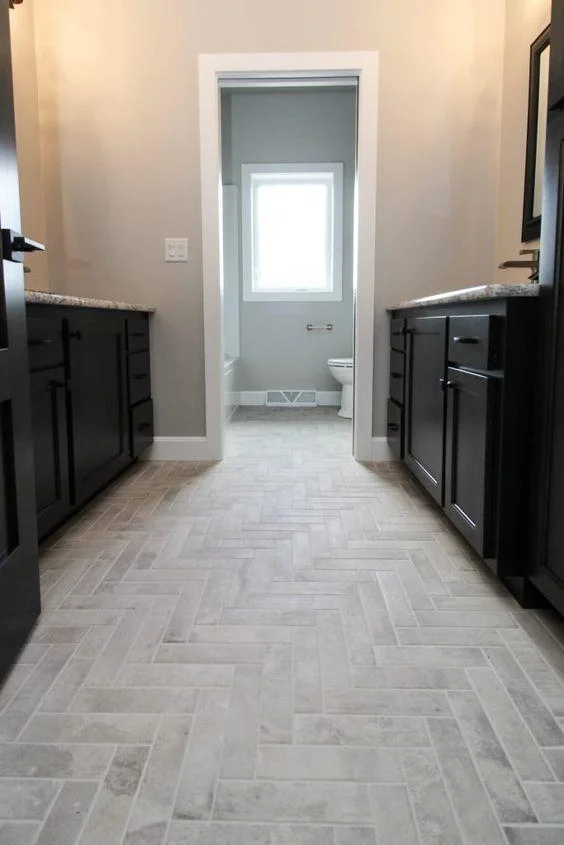 Coloured flooring tiles 
If a place imitates the ideal hallway floor tile pattern, it can appear refined and attractive. For the flooring in the sitting room to appear exquisite, it must have a lovely design, a smooth finish, and a tint of color.
The interiors go well with the entire setting, and this particular design stands out in contrast to the simple flooring. Natural light will increase the aesthetic of a place if it has large glass windows on one side and hardwood slabs on the other.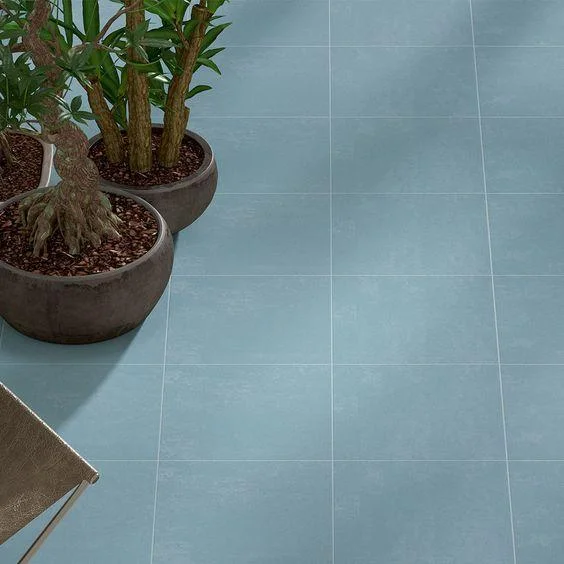 Which colour tile designs will be in trend?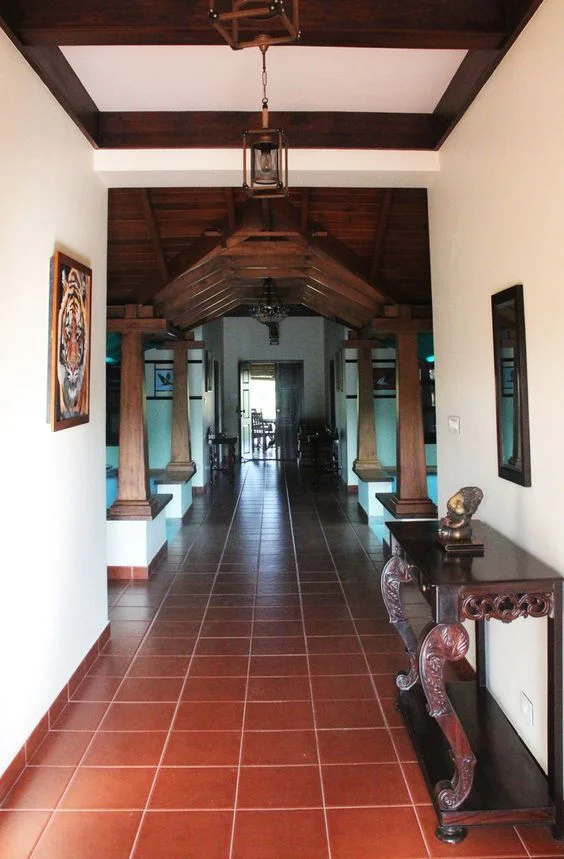 The terracotta floor tiles in red is a statement around which the entire home decor revolves.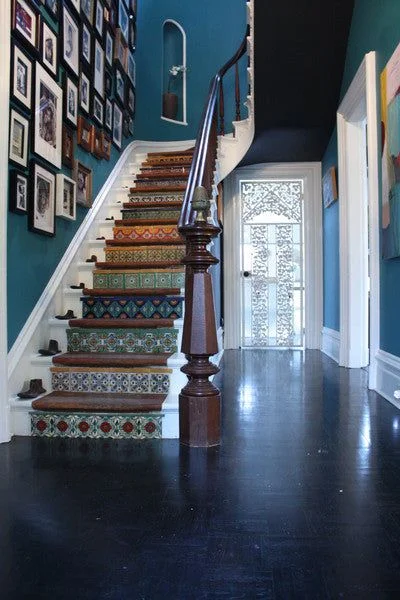 This night blue floor tiles look matches well when highlighted with Moroccan tiles.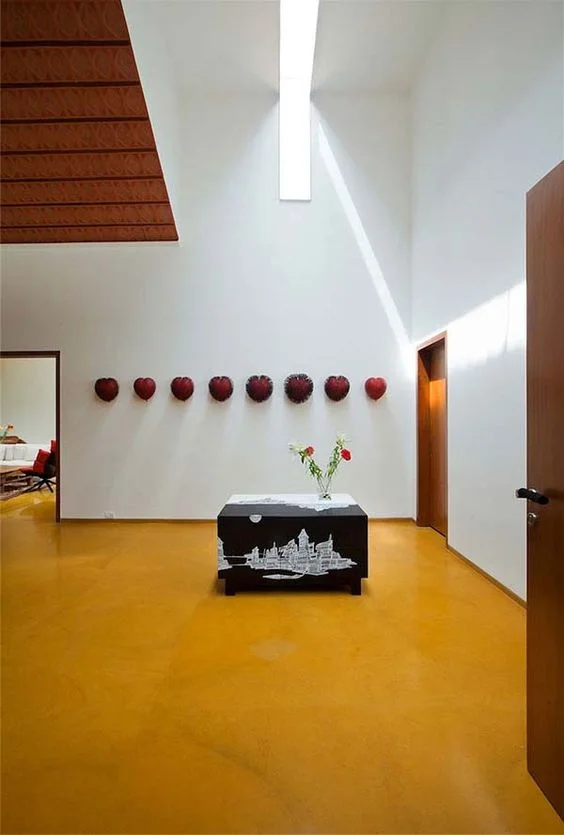 The yellow floor tiles give the home a very cozy look.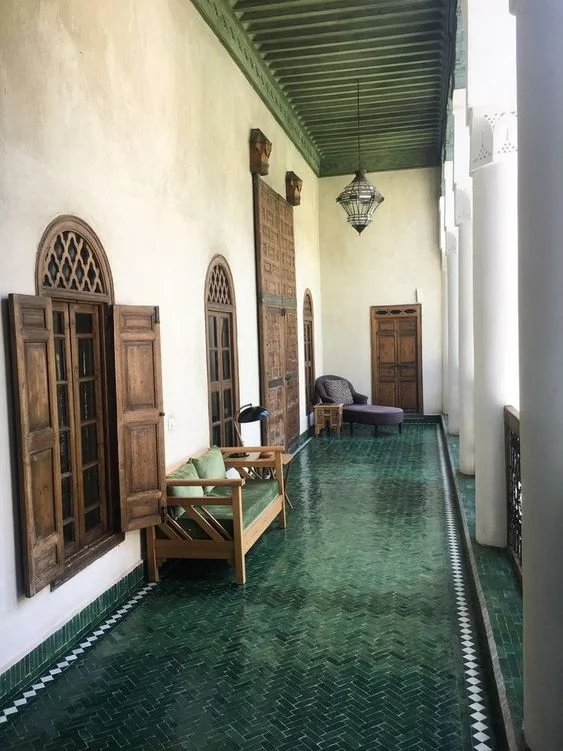 Although deep green floor tiles are not a very popular color, they complete the old impression you want for your home.
Patterned tiles 
The tiles in your bathroom must be stain-resistant to survive showering without leaving behind permanent stains. Since the bathroom floor tiles contrast the plain white tiles on the walls with a lovely blue pattern, they achieve their intended result. The bathroom's wall tiles, a great choice for the bath area, contrast the colorful patterns on the floor.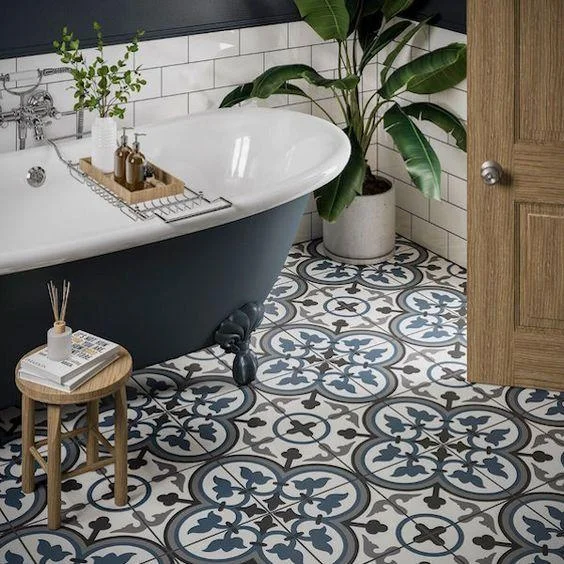 Wooden tiles
If you want to keep the design simple, wooden tiles are a terrific option. These tiles are the classic choice for floor tiling and always will be. If your balcony has wooden floor tiles, you'll feel as though you're outside your home. This hardwood tile balcony floor pattern makes you feel as though you are somewhere else.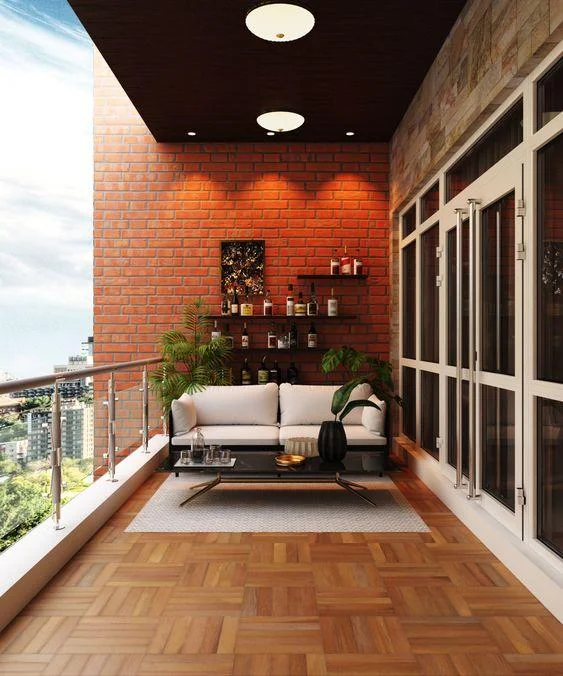 3D floor tiles
The height of geometric marble design are these three-dimensional floor tile patterns. Due to the 3D effect, the floor seems different depending on the orientation. This pattern has a unique design and gives your flooring a classy, outstanding look. A sort of 3D tile that can be used to enhance your space is the hexagonal tile.
The black and white color scheme of the floor has a realistic aspect and exudes a vintage film vibe. It complements the strewn-about antique furniture in the space perfectly. From one direction, it seems like steps, while from another, as diamonds.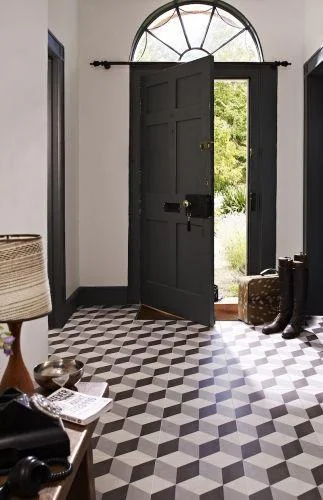 Italian floor tiles
You gain refinement when you choose an Italian floor tile design. With a white stone background and grey veins that flow across the floor, this design accentuates the space. This design makes your floor unique and makes the space much brighter.
The living room and lobby spaces look great with this tile's prominent design. Despite being a familiar sight, white tile has a distinctive individuality thanks to the grey veins.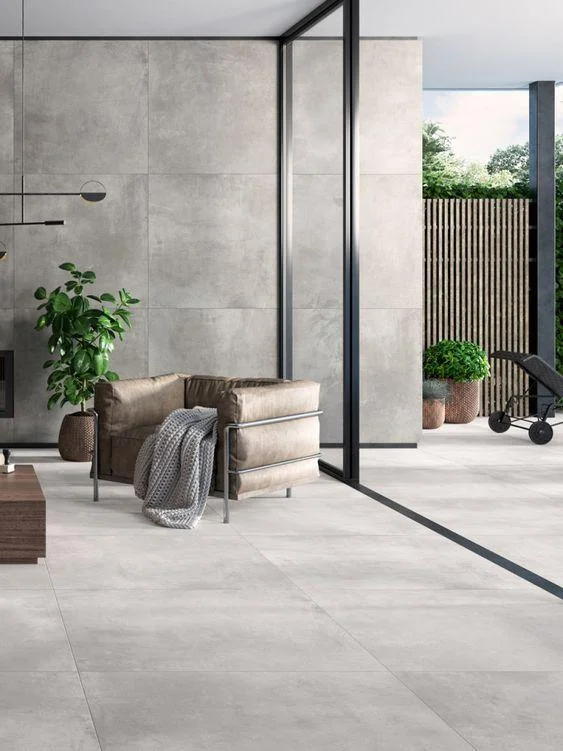 Brick design floor tile
This is one of the greatest floor tiles with a brick design that may be used on floors, walkways, and alleys. These particular tiles give the space a rustic feel while giving you an unmatched view. Due to their endurance, these tiles can survive harsh weather conditions. Depending on your preferences and needs, you can get them in a variety of sizes and forms.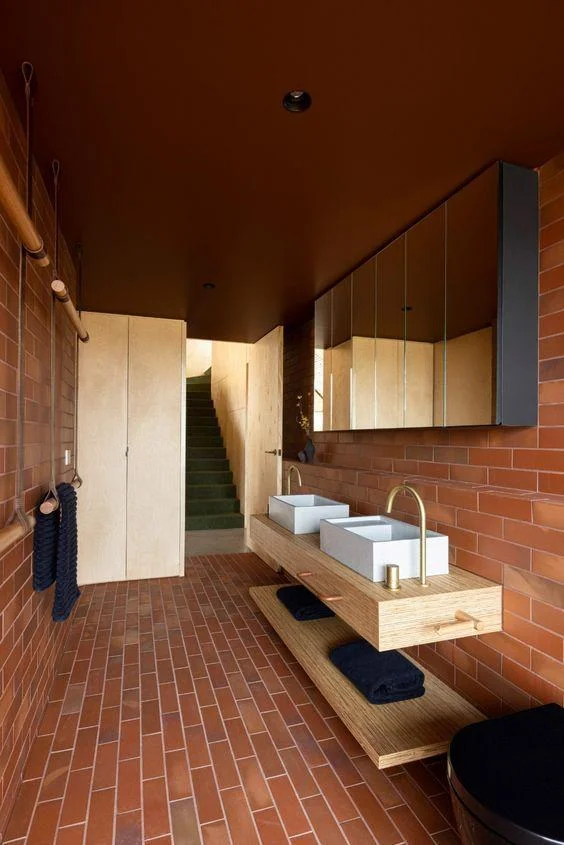 Spanish-style floor tile
If you want to give your home a classic look, this Spanish-style floor tile is a fantastic option. This type of flooring has a burned clay color finish and is made of cement. You can choose from a number of sizes and shapes for these floor tiles to best suit your requirements and environment. They complement the Spanish-inspired interior style of this area and are durable and sturdy as well.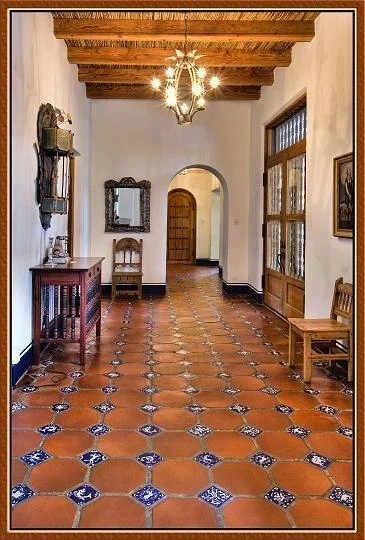 Mediterranean-style floor tiles
The friendly lifestyle is reflected in the Mediterranean-style floor tiles, which generally use warm colors. These tiles frequently include organic materials like wood, ceramics, and so on. This flooring is a great option for heavy traffic and sustains little to no damage over time. These slip-resistant tiles go well with the area's decor. This type of tile pattern offers comfort, durability, and elegance.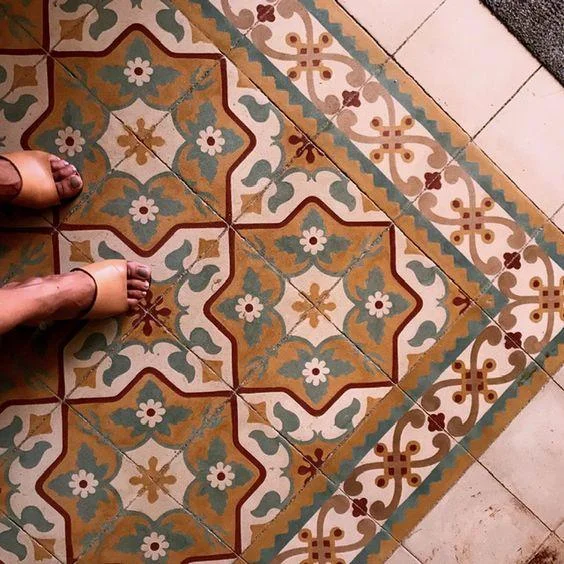 Marble tiles 
Marble is the most wonderful material there is. Marble is one of the most gorgeous flooring materials because of its timeless traditional appeal. Whether your living room is decorated in a traditional or modern style, marble flooring will complement the natural beauty of the space. Although there are many different colours of marble, the stunning white Italian marble is the most popular.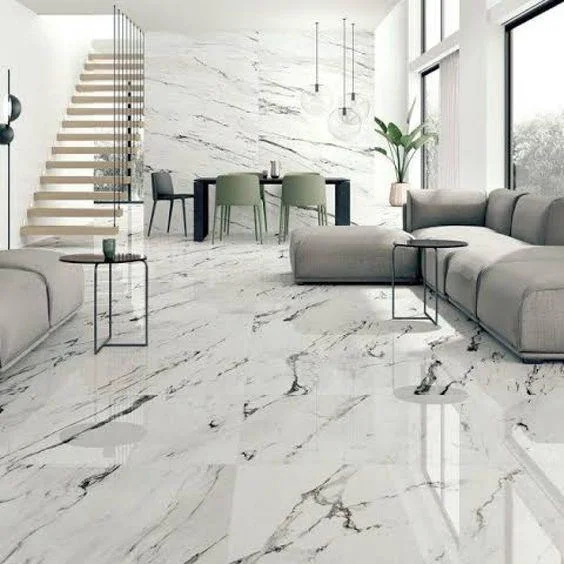 Granite floor tiles 
Granite is a great and trustworthy alternative if you love natural stones. It is one of the hardest natural stones available and is polished to a brilliant prismatic sparkle and brightness. Granite comes in a wide range of colors, including black, green, brown, red, grey, and white. Similar to marble, granite is a common material for flooring tiles.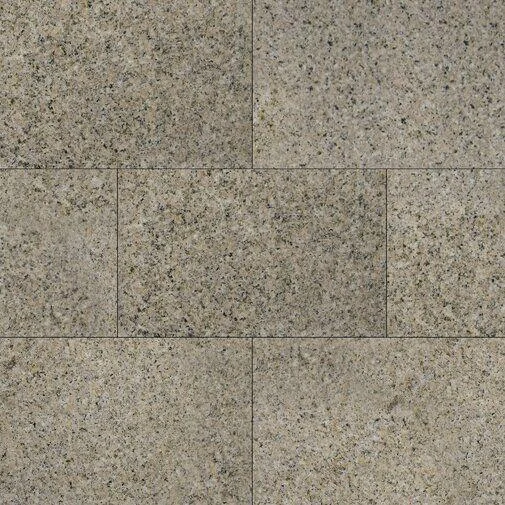 Terracotta floor tiles 
Nothing compares to the warmth and charm of terracotta tiles for people who enjoy being outside. Natural clay terracotta tiles have a timeless appeal and softly deteriorate with time, becoming more beautiful. The fact that you may use these tiles anyplace in your home will quickly improve the entire area.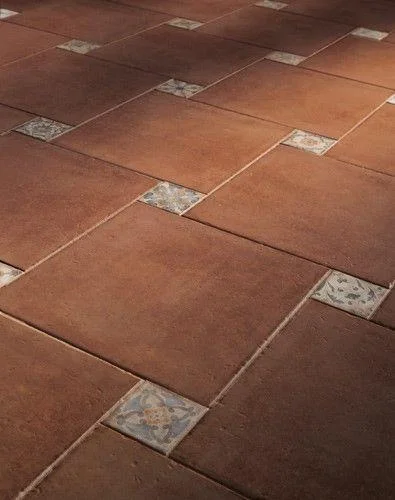 Vitrified floor tiles 
In order to create a hard vitreous surface for vitrified tiles, a mixture of clay, silica, quartz, and feldspar is fused at extremely high temperatures. They feature various surface textures, hues, and patterns, including ripoffs of the wood and stone's and wood's grain patterns. These tiles can give the floors a traditional and rustic feel.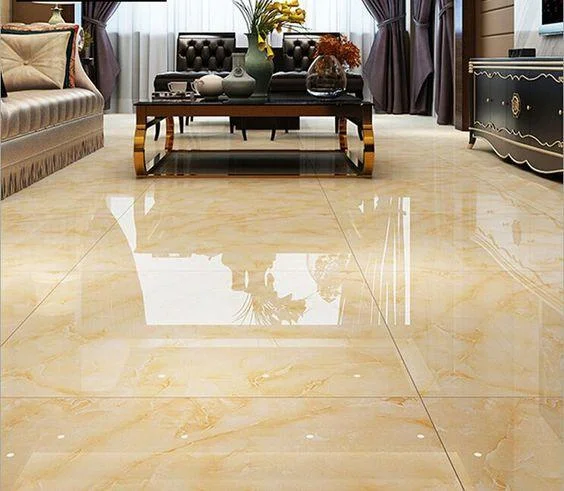 Ceramic tiles
Ceramic tiles come in a stunning variety of patterns and textures, are long-lasting, and require little upkeep. They are created by putting an earthen clay glaze over a dye-baked surface. Despite being more delicate and transient than vitrified tiles, they are less expensive. Ceramic tiles are available in a wide range of patterns, solid colors, and prints.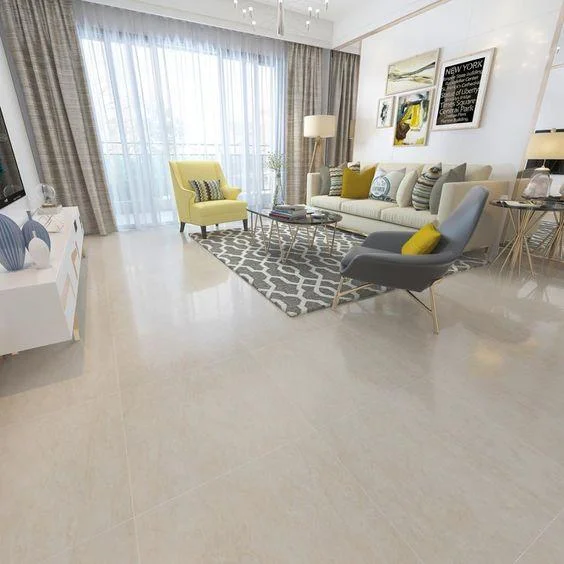 Also Read: 16 best home interior colour combination colour design ideas