WeWork, an office-sharing startup, announced on Thursday that it had secured a federal contract to give flexible work options to government employees in the United States, as a surge in COVID-19 cases forces employers to ponder a full return to the workplace.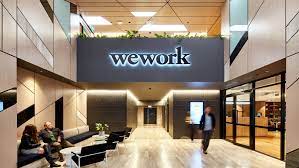 WeWork and four other contractors were awarded a contract for $ 10 million annually and for a term of five years by the US General Services Administration, according to a representative for the SoftBank Group Corp-backed startup.
The pandemic has seen a shift from the traditional freelance workplace to a more hybrid model, where employees have the flexibility to work from offices, co-working spaces, public areas, and homes. The rapid spreading Delta variant of coronavirus and subsequent tightening of restrictions in some locations have exacerbated concerns for office space providers as companies opt for shorter leases and many employees continue to work remotely.
WeWork reported lower second-quarter sales than the previous three months earlier this month, owing to a slower-than-expected recovery in the first half of the year due to the delta variation of coronavirus. Following White House directions, some US federal agencies supplied masks in federal facilities at COVID-19 hotspots last month. WeWork decided to merge with BowX Acquisition Corp, a special purpose acquisition firm, in a $ 9 billion deal in March to go public.
Credit- Et realty
Also, read- Best furniture markets in Delhi NCR to make your home beautiful