Looking For Village Single Floor Home Front Design Ideas?
When it comes to finding the perfect home design, it's important to remember that everyone has different preferences and needs. Some individuals are drawn to ultra-modern designs, while others yearn for the tranquility of rural living.
In this blog, we have curated a collection of some of the most charming village single floor home front designs. If you're seeking a peaceful escape from the hustle and bustle of city life, you're in the right place. These single-floor village home ideas are tailor-made for those who crave the serenity of rural living.
In the past, double-story and duplex homes were all the rage. However, the pandemic has prompted a shift toward more sustainable living options. Single-story homes come with a multitude of advantages. They are not only budget-friendly but also provide convenient access to the great outdoors.
For families of small to medium size who value comfort and simplicity, a single-floor home is the ideal choice. These village single floor home front designs are sure to ignite your imagination and help you find the perfect design that aligns with your unique needs and desires.
We will discuss the following things in the article:
The differences between a single-story and double-story home
The benefits of single-story home
Ideas about Village Single-Floor Home Front Design
Tips to choose the right house design
The Differences Between A Single-Story And Double-Story Home
| | | |
| --- | --- | --- |
| | Single-Story Home | Double-Story Home |
| Space | Small | Medium or Large |
| Definition | A home which consists of a ground-floor and ideal for a small family | A two stories home has two floors and ideal for large or medium-sized family. |
| Construction Cost | Low | High |
| Stairs | No | Yes |
| Veranda or Balcony | Only Veranda | Veranda and Balcony |
The Benefits Of A Single-Story Home
Certainly! When it comes to cost effective home construction, single-floor designs stand out as an excellent choice. Regardless of whether you lean towards a traditional or modern style, single-story homes are a budget-friendly option. Their construction cost is significantly lower compared to double-story homes, making them a popular choice for many.
Single-story houses offer a host of additional benefits beyond cost savings. They are easier to maintain and clean due to their compact layout. Plus, you'll find that furnishing a single-story home requires less investment in items like sofas, beds, and accessories. Moreover, you can expect lower electricity and utility bills, thanks to the reduced square footage.
Now, turning our attention to the main topic of this page, let's explore village single floor home front design. If you're in search of inspiration for your village single-floor home, you'll discover a wealth of ideas that cater to your preferences and needs.
Ideas About Village Single-Floor Home Front Design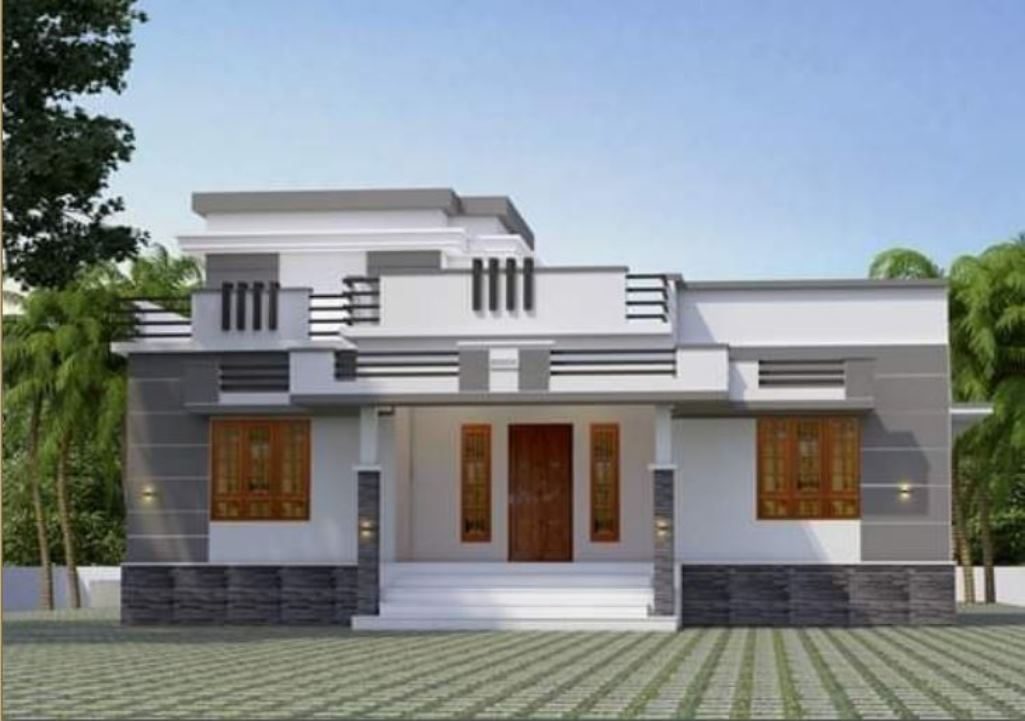 20 Best Village Single Floor Home Front Design Ideas For 2023
Absolutely, whether your heart longs for the beach or the mountains, the key to your dream lifestyle lies in discovering the perfect location and the right house plan.
In a single-floor village home, you'll discover everything you need for a harmonious life. These homes offer the perfect blend of city proximity and the comfort of a private haven. They provide the ideal setting for a tranquil and secluded lifestyle.
Explore our curated selection of top village front designs, each boasting its own unique features and character. As you delve into these house designs, take your time to evaluate which one resonates most with your vision of an ideal village dwelling. Whether you lean toward a traditional or modern style, these village single floor home front designs are sure to provide the inspiration you need to make your dream home a reality.
Simple Village House Front Design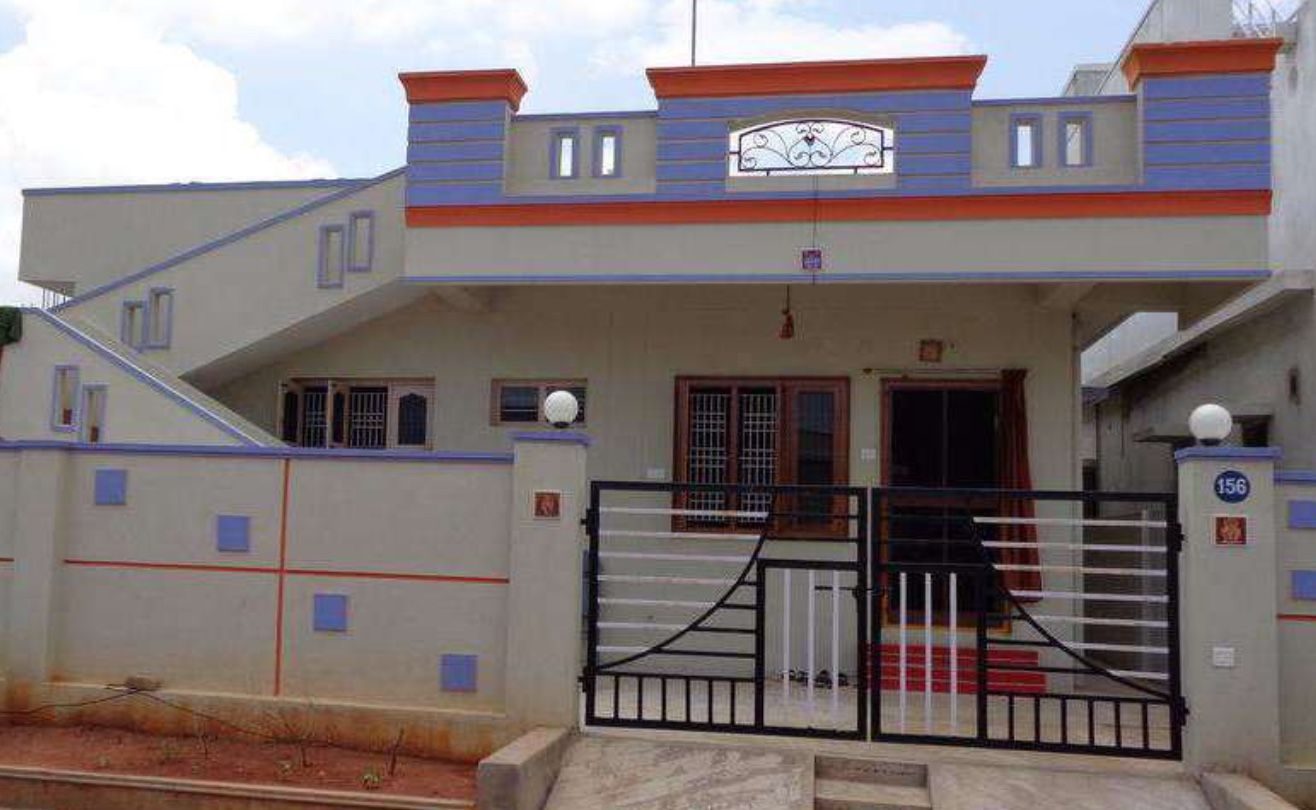 The simplicity of this village house design is truly captivating. With a generous 1100 square feet of space, it encompasses a spacious living area, a dining room, a well-appointed kitchen, two bedrooms with attached bathrooms, and even provides additional areas for storage and work.
The facade of this home follows a minimalist design philosophy, characterized by clean lines and a lack of intricate details. The exteriors are adorned with a soothing and neutral color palette, consisting of cream and beige tones, complemented by accents crafted from light-colored wood. This single floor village-style home exudes an air of understated elegance, perfectly suited to the serene village setting. If you're seeking inspiration for a village single floor home front design, this example showcases the beauty of simplicity and functionality.
Small Ground Floor House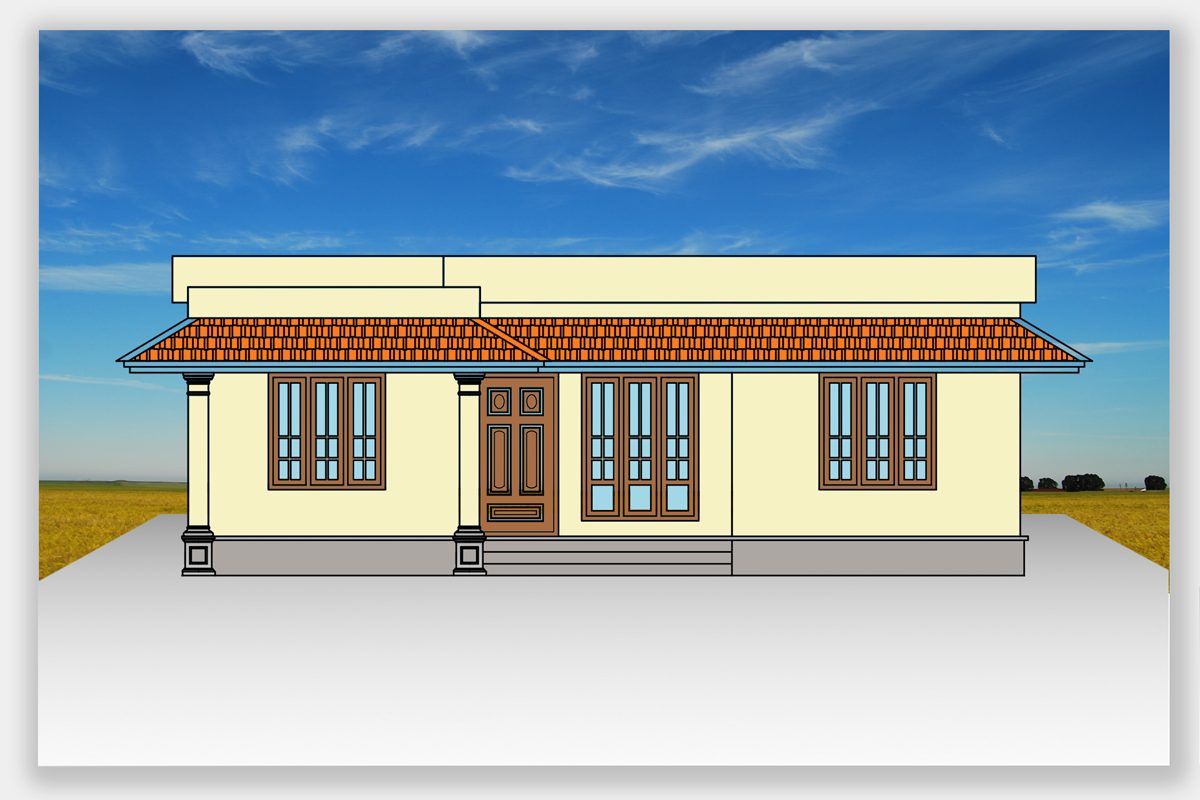 If you're in search of style without breaking the bank, you'll be intrigued by this house design.
This small, low-budget house elevation design presents a simple yet charming appearance, perfect for those seeking an affordable and stylish living solution. What sets this house apart is its unique features, including a parapet wall and a tower on the staircase, giving it a distinctive and appealing character.
The village single-floor home front design boasts an eye-catching wall design and a striking contrast in color combinations. These design elements not only enhance the aesthetics but also add depth and richness to your home. This innovative house design idea is particularly well-suited for those who are working with limited space and budget constraints. If you're on the hunt for a village single floor home front design that combines affordability with style, this example may be just what you're looking for.
Single Floor India House – Village Single Floor Home Front Design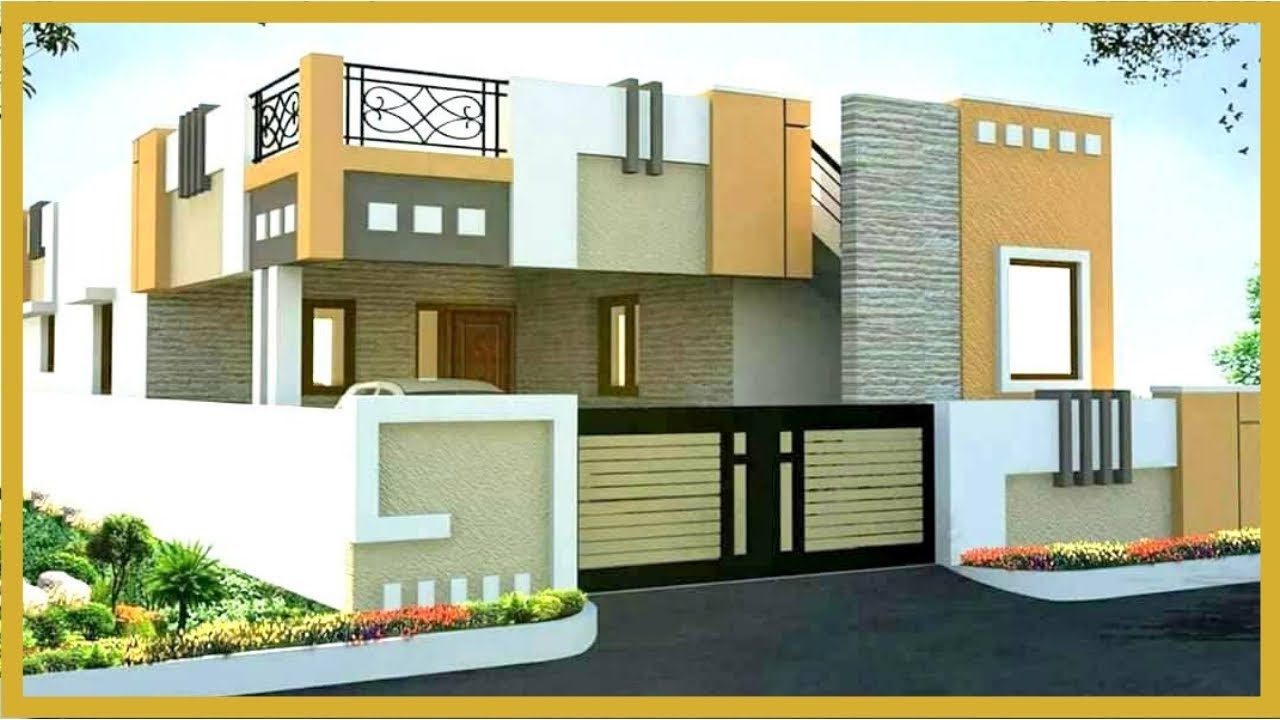 This single-floor house design, a creation by DK 3D Home Design's team of experts and architects, may be small in size, but it makes up for it with its attractive exteriors and facades, including well-designed compound walls and a parapet wall that adds aesthetic appeal. The mumty design is another noteworthy aspect of the front elevation design.
The railings in this design feature cut-out shapes, and they offer the opportunity to introduce contrasting elements and decorative elements like windows or terraces. These ground-floor houses are an excellent choice for individuals who seek a straightforward yet aesthetically pleasing outdoor design.
Mumty designs, also referred to as staircase tower designs, incorporate a room that covers the staircase under a single roof. This design serves a crucial purpose by shielding the staircase from elements like sunlight, rain, dust, and more. If you're searching for village single floor home front design ideas, this example showcases a blend of functionality and style, making it a compelling choice for those who appreciate simplicity and elegance.
Modern Single Floor Home Front Design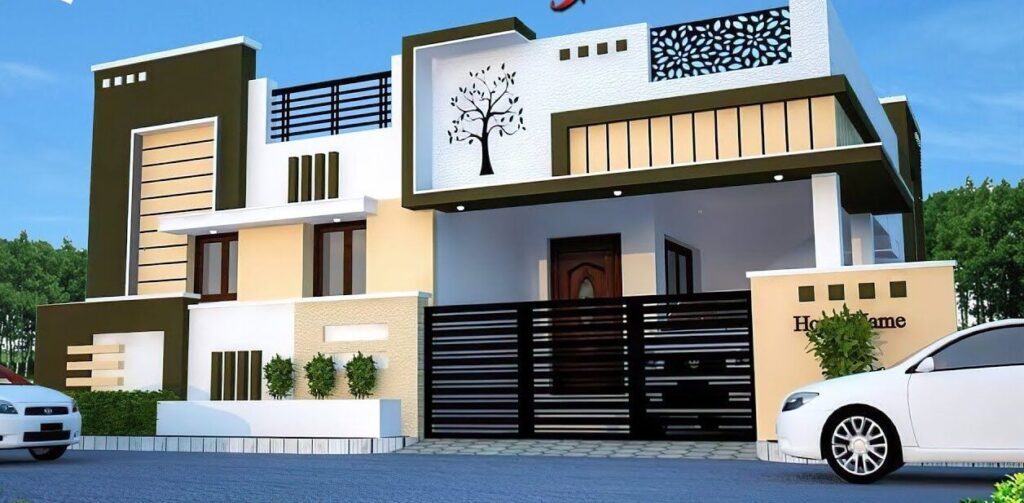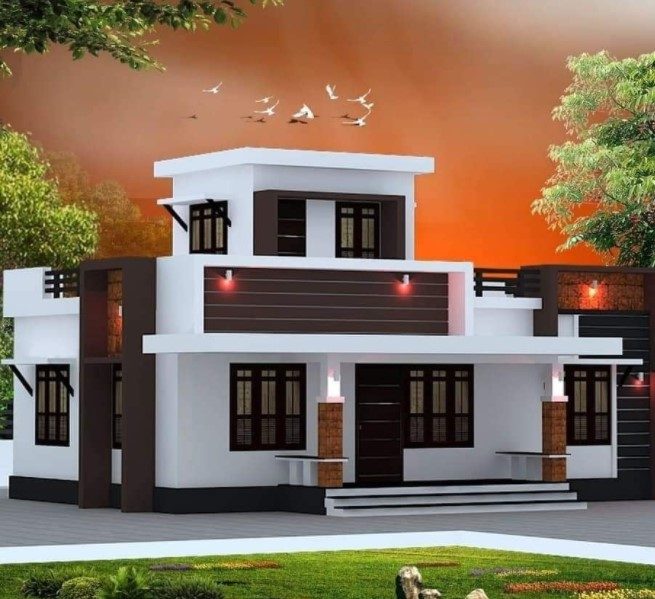 If you're in the market for a more modern and contemporary house design, look no further than this appealing option.
This house design features a bungalow-style front elevation that exudes a modern aesthetic. To make your home truly unique, you can incorporate additional design elements like compound walls and mumty design. These thoughtful details will set your home apart from others in the vicinity, giving it a distinctive and stylish edge. When it comes to village single floor home front design ideas with a modern twist, this choice promises to make a statement and capture your desired contemporary look.
Ground Floor House Elevation Plans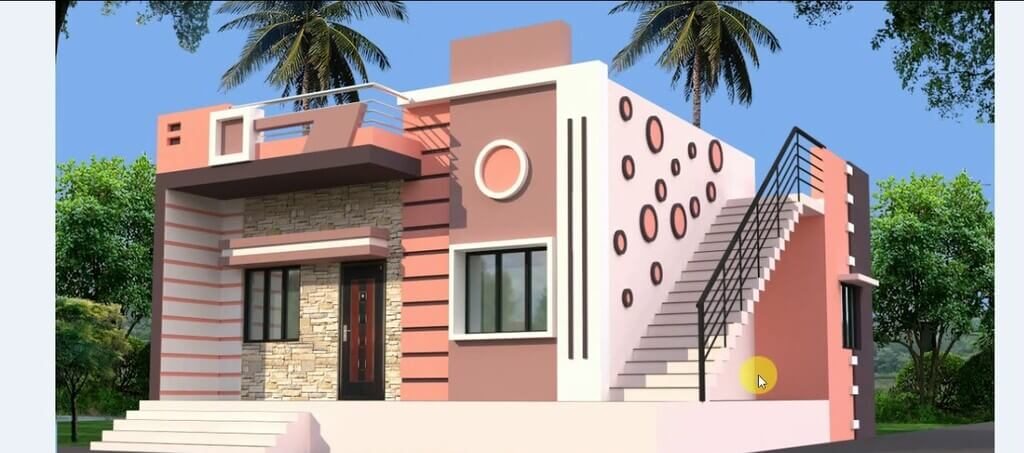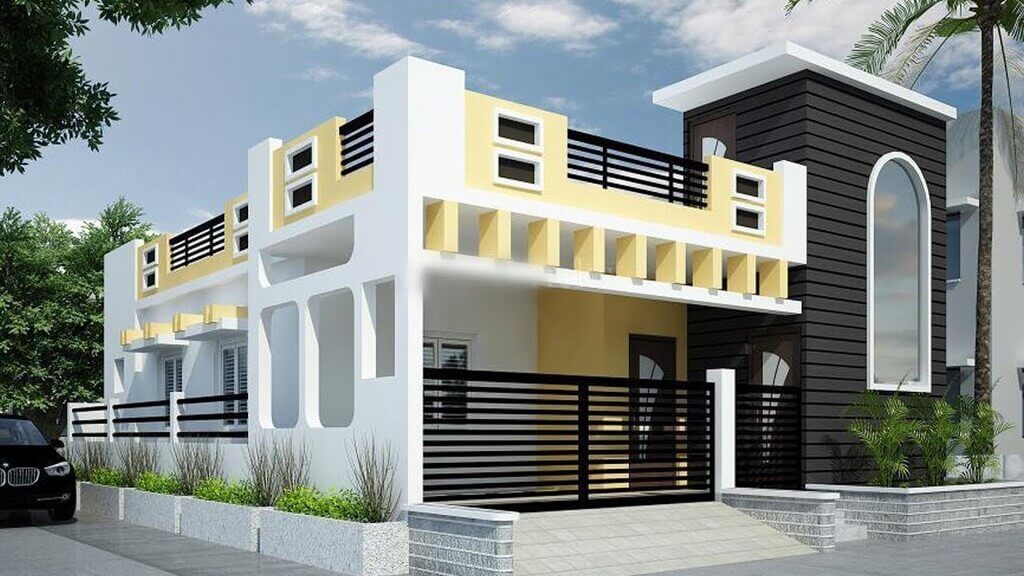 This village-style single-floor home front design is poised to transform your home into a luxurious and opulent retreat. By incorporating contrasting colors and design elements such as parapet walls and mumty design, you have the power to make your property truly stand out.
This distinctive architectural design has the potential to enhance the value of any property, regardless of its size. Drawing inspiration from these top-rated ground floor house designs, you can infuse a touch of sophistication and grandeur into your village dwelling. If you're in search of village single floor home front design ideas that exude luxury and richness, this option promises to fulfill your aspirations and elevate your home's aesthetics.
Single-Foot Front Elevation House Design With Porch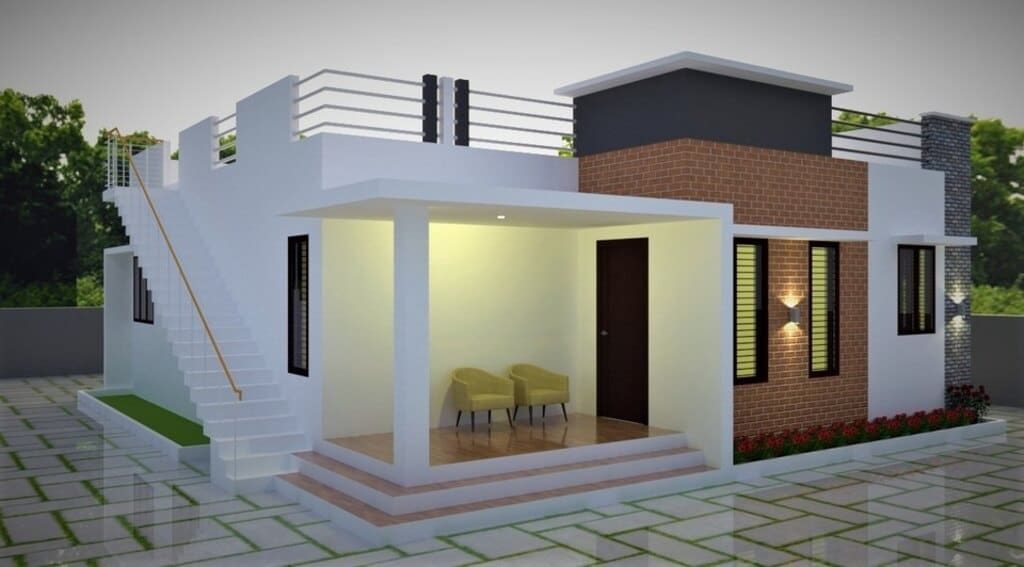 Imagine starting your day with a cup of morning coffee and leisurely reading the newspaper right from your porch. It's a truly delightful prospect, isn't it?
Now, let's debunk the misconception that porches or balconies are exclusive to large homes with multiple floors. That couldn't be further from the truth! Even a ground-floor residence can boast a charming porch, as showcased by this example. Despite its simplicity and minimal architectural elements, this home exudes a remarkable charm.
Distinguished by its unique sky blue color scheme, this residence sets itself apart from other house elevations. The dominant features of this front elevation design are the parapet wall and the inviting porch. It's a design that's both captivating and approachable. If you find this front elevation design inspiring, don't hesitate to share it with your architect, as they can use it as a reference to create something similar for your village single-floor home.
Village Farmhouse Single Floor House Design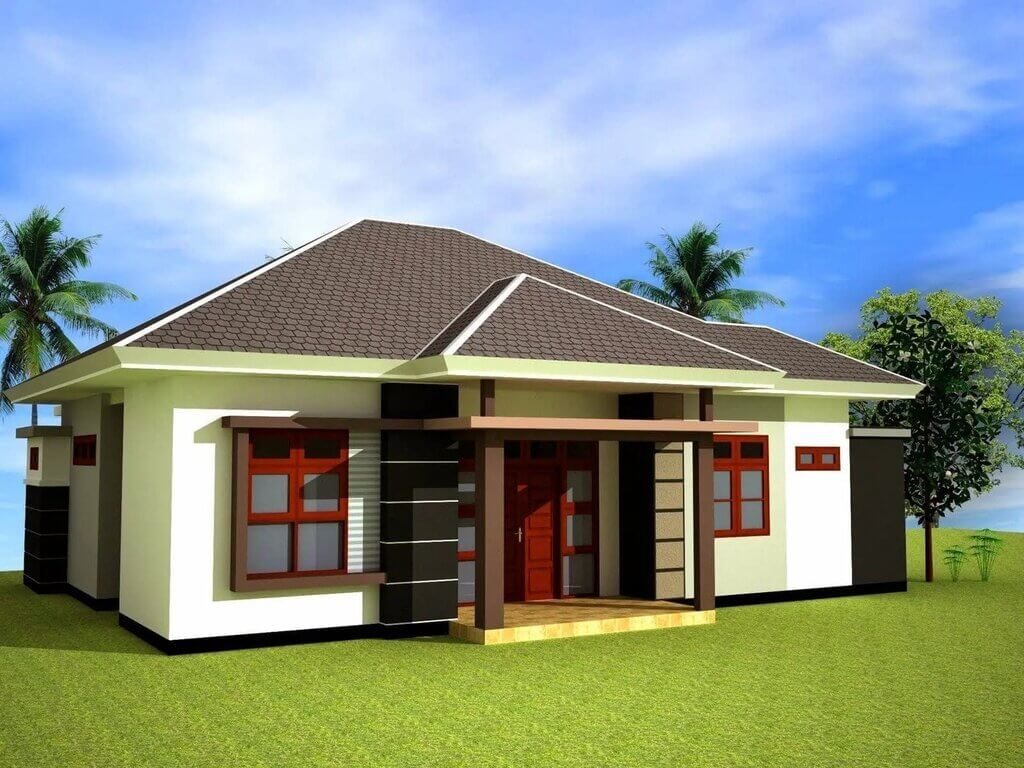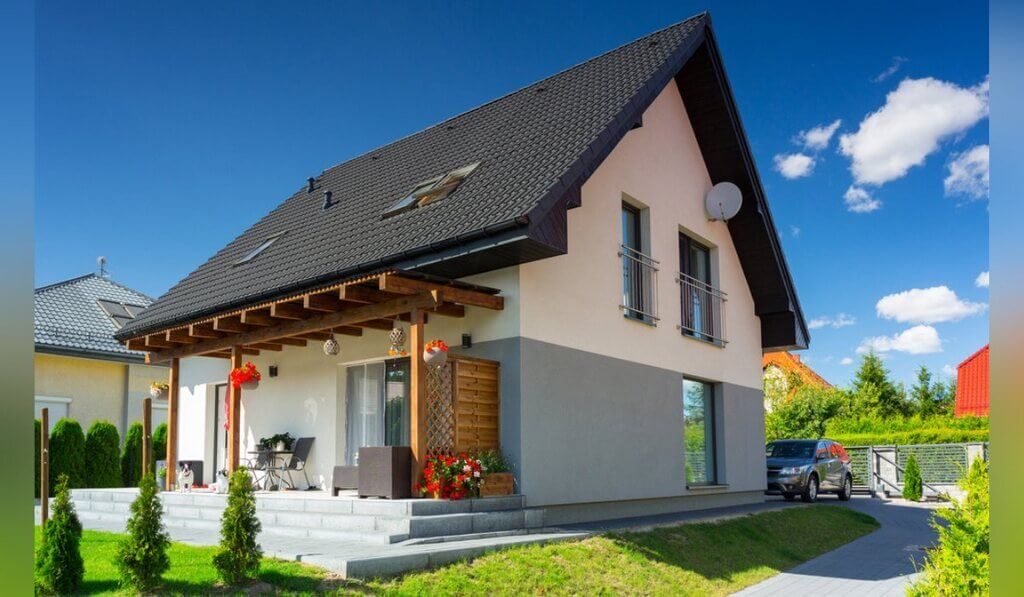 Absolutely, modern and contemporary styles aren't the only options when it comes to single-floor home front designs. Traditional design can be equally stunning and practical. Take, for instance, the single-floor farmhouse village home front design, which exudes its own unique charm and functionality.
This house design type emphasizes ample ventilation with open spaces on both the sides and a welcoming front porch. The spacious front area offers versatility, allowing for various uses such as parking or gardening right in front of your home.
This particular village frontal house design is often referred to as Indian-style house design, and it beautifully captures the essence of traditional architectural elements that have a timeless appeal. If you appreciate the warmth and character of traditional design, this style can be an excellent choice for your village single floor home front design.
Village Single Floor Home Front Design: Traditional Single-Family House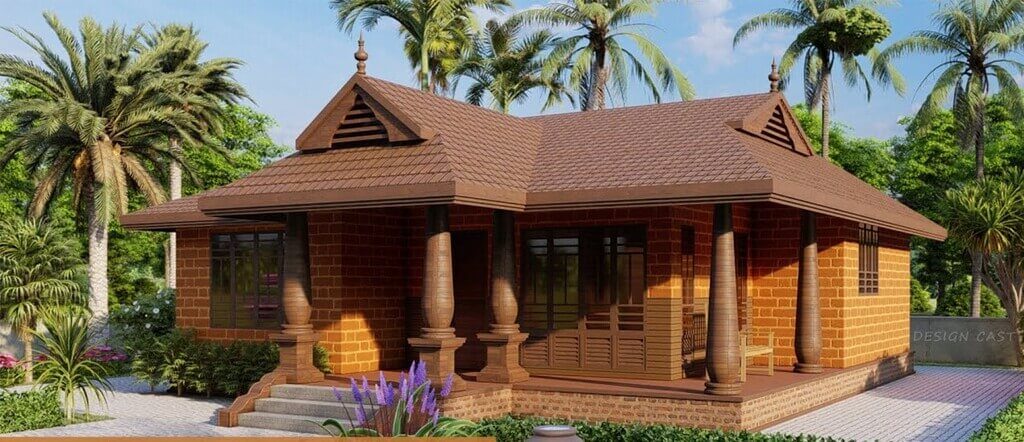 Traditional homes indeed tend to emphasize practicality and a family-oriented layout, which can be appealing to many homeowners. In the United States, traditional-style homes remain a popular choice, and this style often blends modern and classic elements seamlessly.
Characteristics of a traditional-style house typically include symmetrically placed windows, straightforward rooflines, and attention to small decorative details. A single-floor layout, as seen in these modern single floor home front designs with a village and rural aesthetic, not only offers affordability but also complements the traditional style with its simplicity and functionality. If you're seeking the charm of a village and rural setting while embracing the timelessness of traditional design, these modern single-floor home front designs may be the perfect inspiration for your dream home.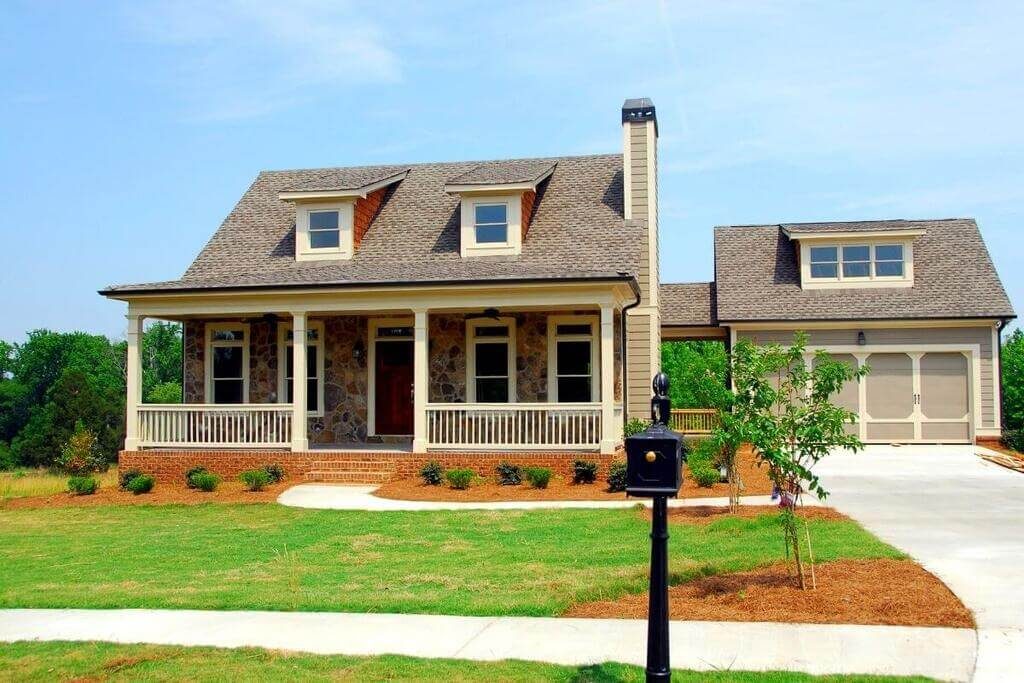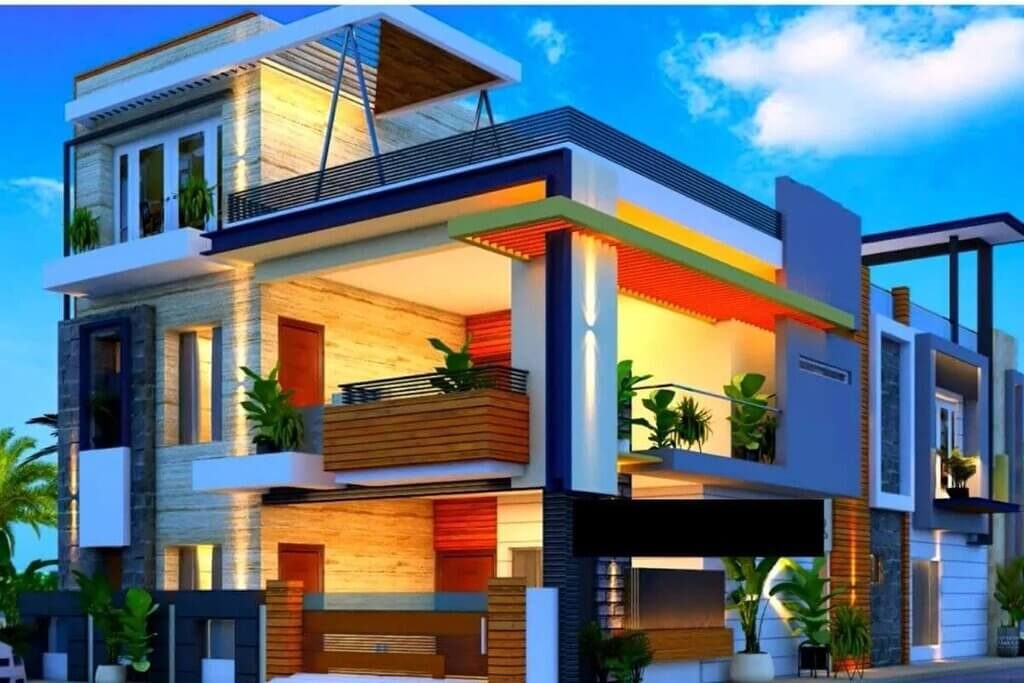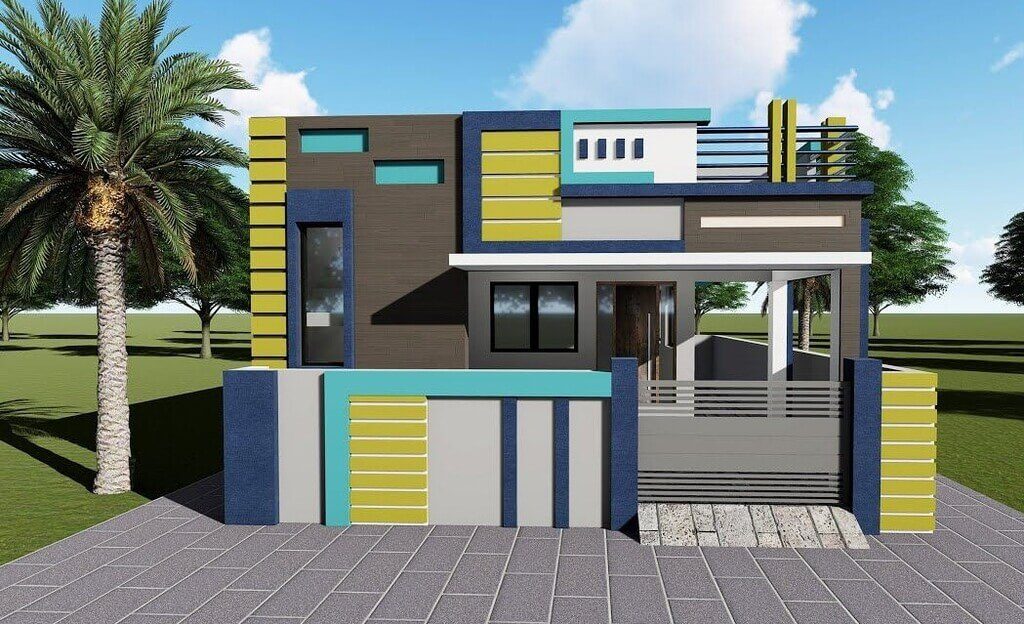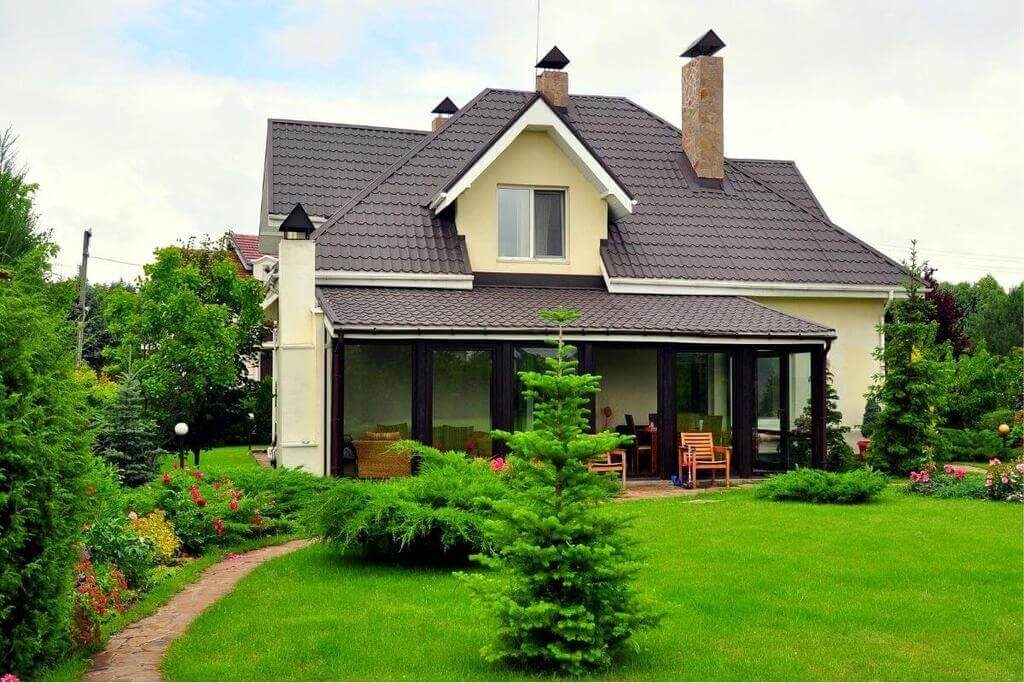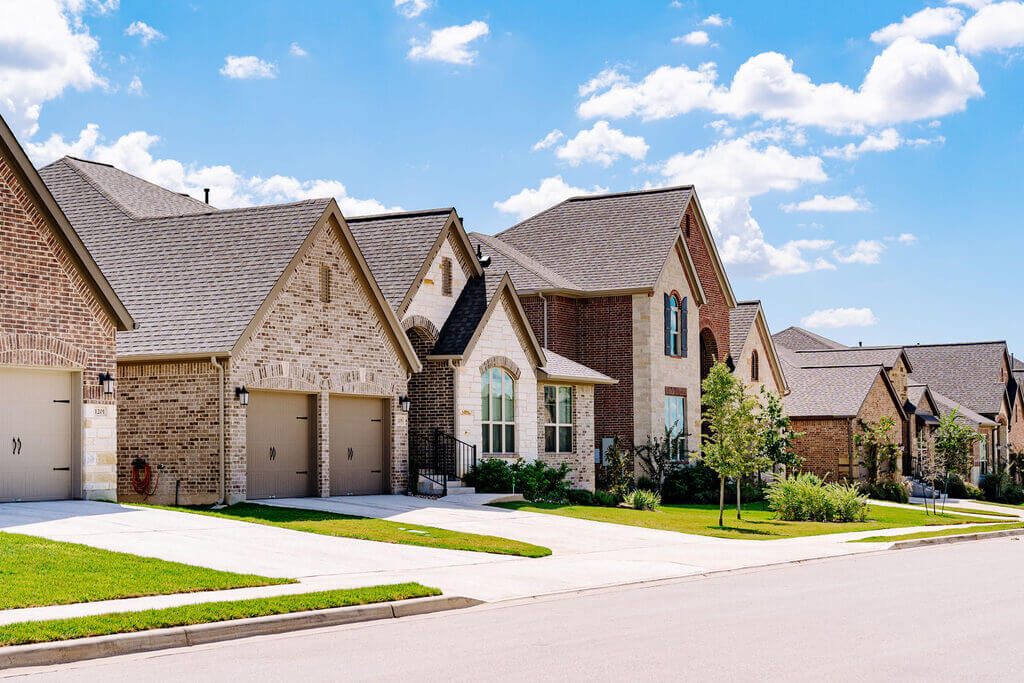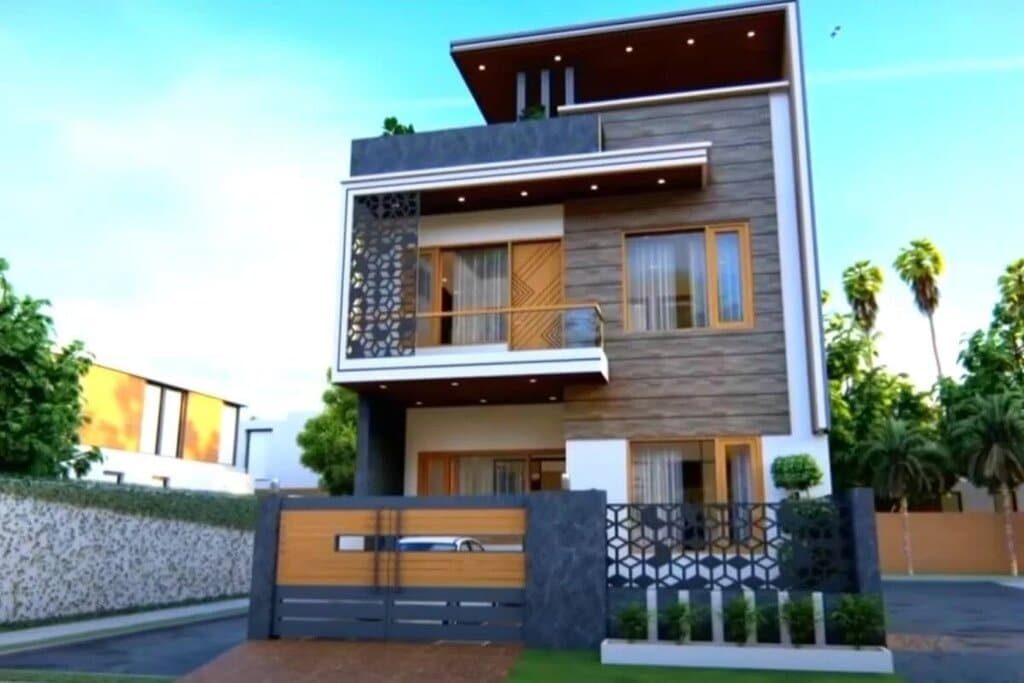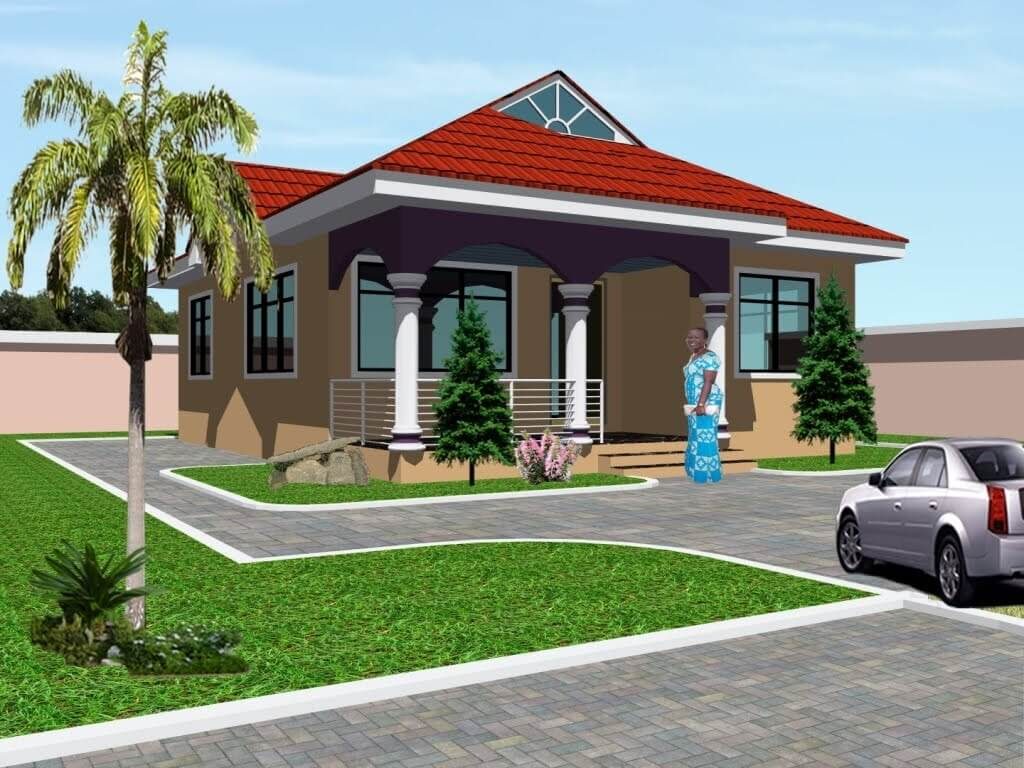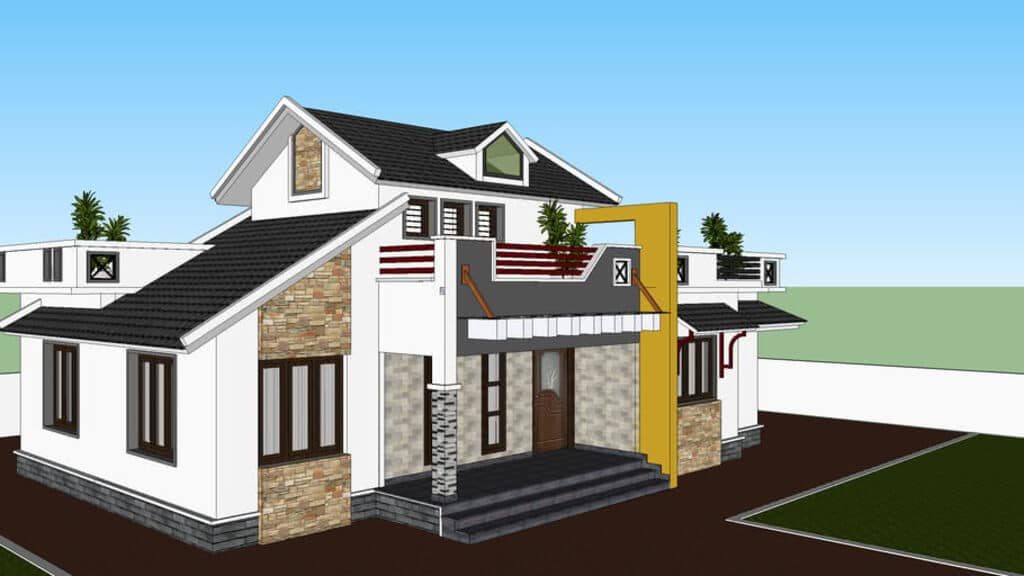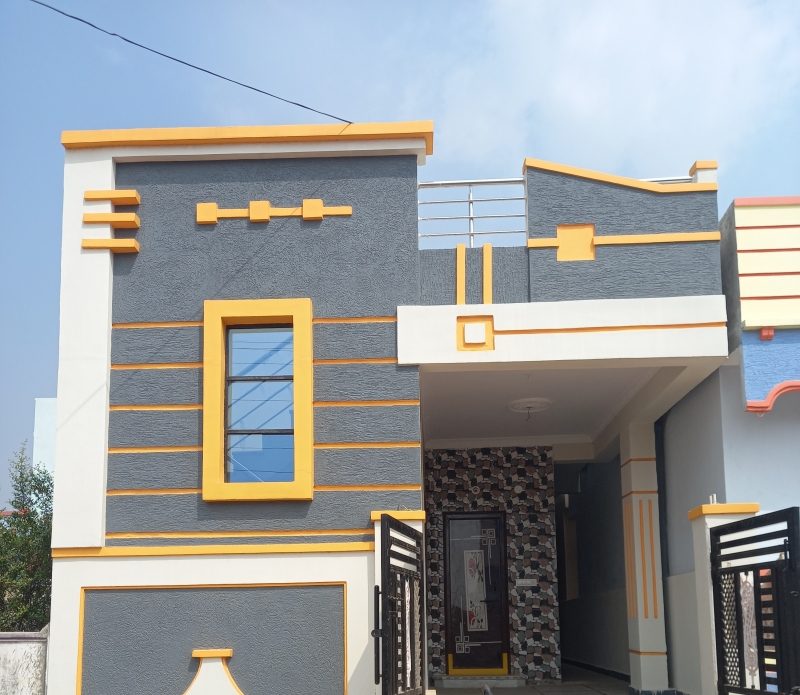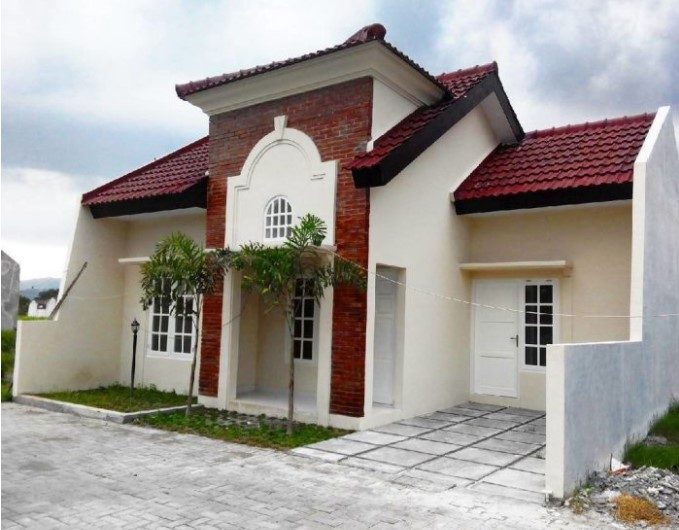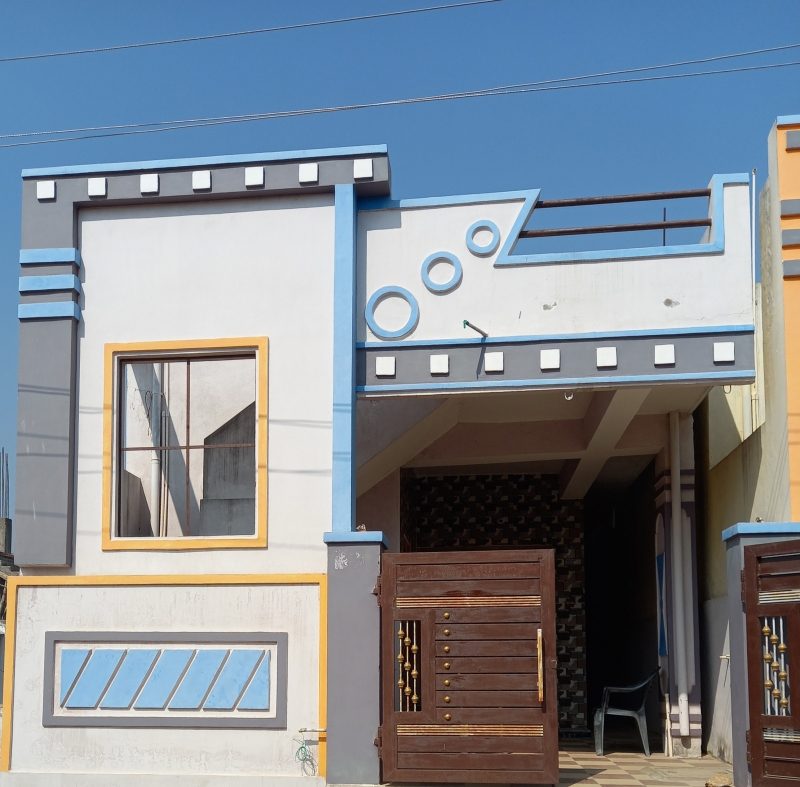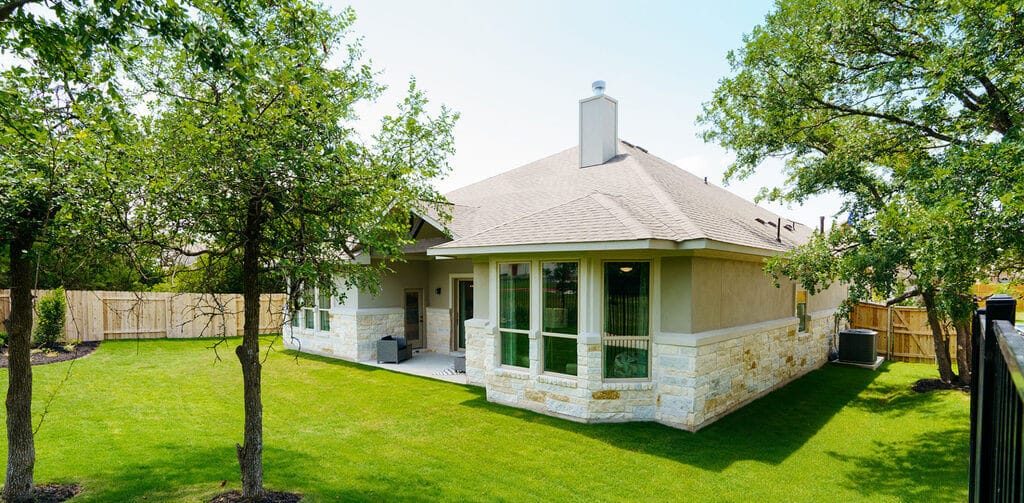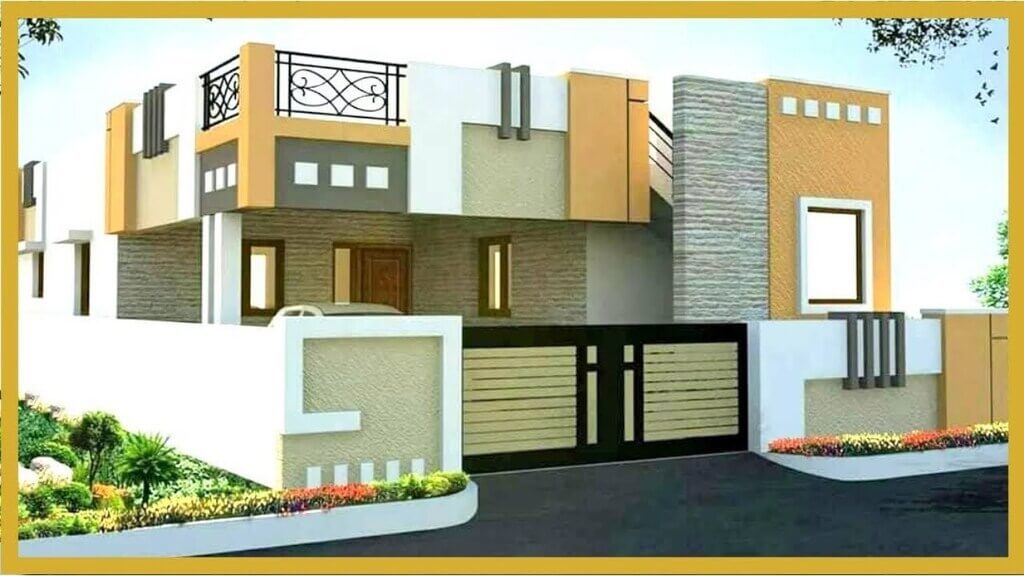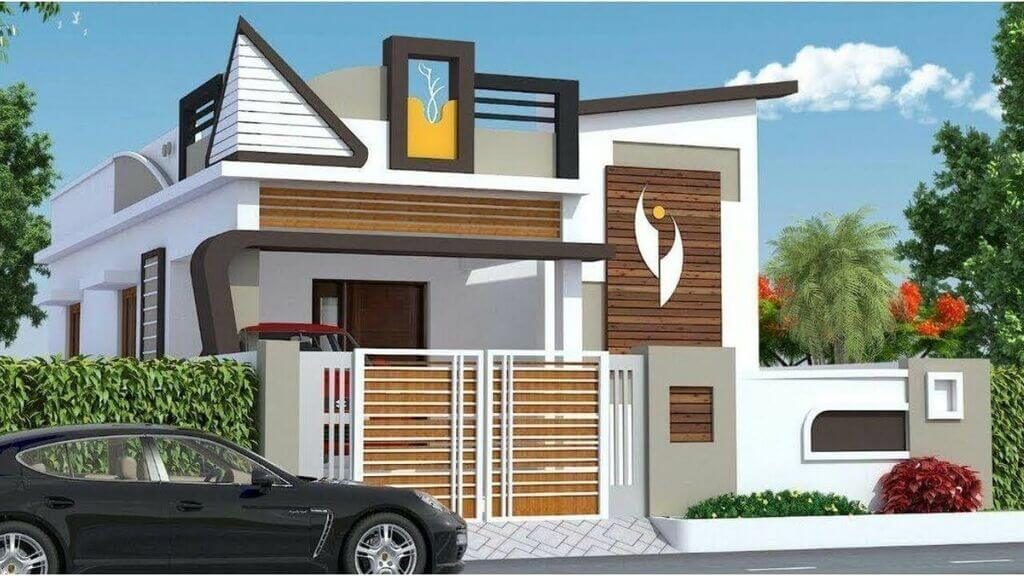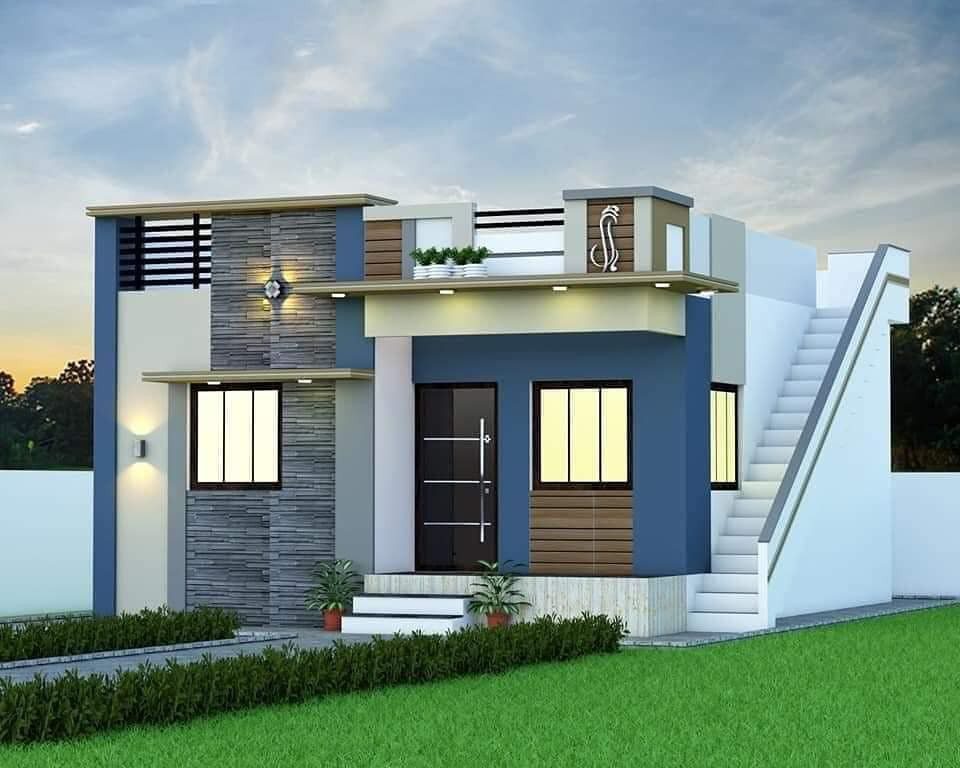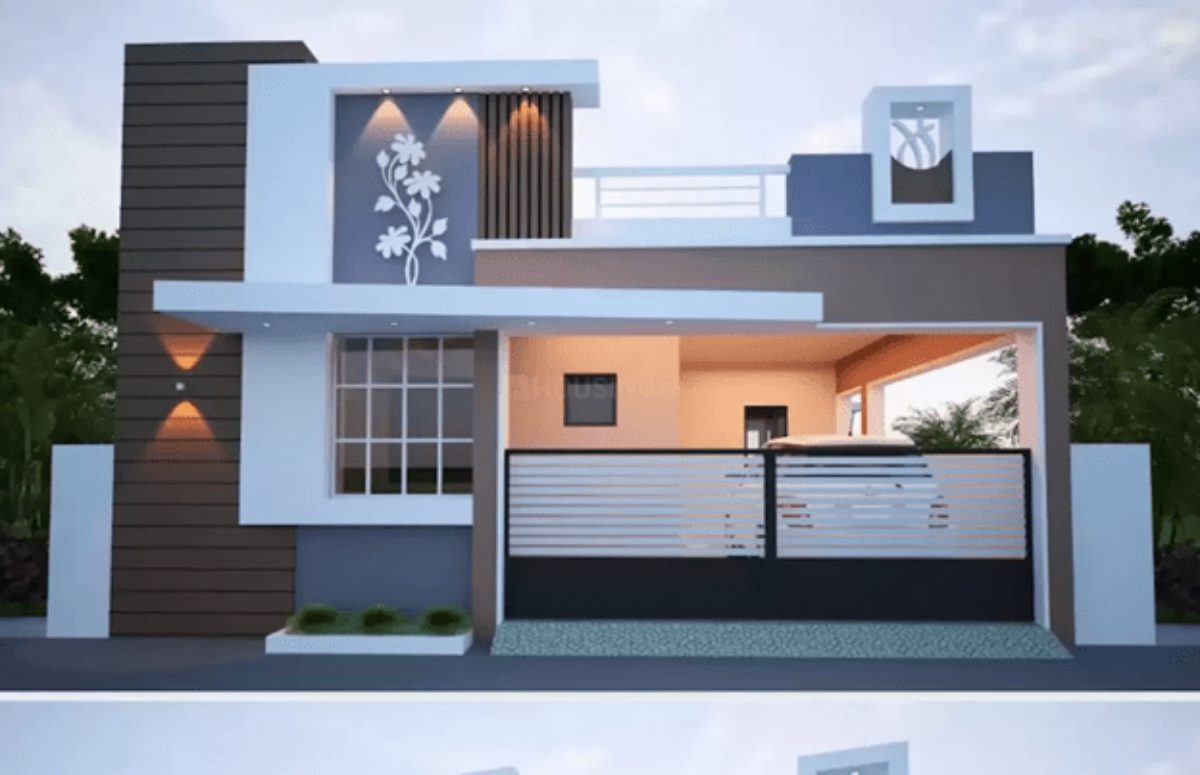 Tips To Choose The Right House Plan
Now that you have an idea of some stunning single-floor front designs for houses, it is time to think about how to choose the right house design.
Your home is where you feel safe, loved, and appreciated.
All of us wanted a home that meets all our needs and was built to suit our lifestyle. We want a place that we feel at home, where we can relax, and where we can spend quality time with our loved ones.
We used to ask our family and friends for help when we were looking to buy or renovate a home. Today, however, the internet makes this process simple and quick. You can view countless house plans and designs with just a few mouse clicks. Even before your house is built, you can view a 3D model of it.
These are the three main factors to consider when choosing a house design.
Location: First, choose the area you wish to live. You can choose to have your neighborhood selected by either rural or suburban.
Size Depending on your family's needs, you may choose to build a house with one or more floors.
Cost: This is the most important thing you need to consider before making any design decisions. Talk to different builders and architects before you commit to a design.
These are some of the things to keep in mind when choosing a house plan, layout or design. And remember, good houses require work and time!
FAQs
Q. What is an example of a front elevation of a house?
For example, imagine you're standing directly in front of the house. That view would be the front elevation.
Q. What are the 4 types of elevation?
Front elevation, side elevation, split elevation and rear elevation are the different types of elevation.
Q. How do you design a front elevation?
If you want a contemporary front elevation design, picking a perfect blend of grey and white is great. This colour combination gives a modern and sophisticated look to the building.
Q. What is modern house design?
Modern home design emphasizes clean lines and geometric shapes. No more are features such as arches, ornate columns, window shutters, or any outlandish ornamentation. In place of these features that at one point spoke of luxury and wealth are simple shapes and intentional asymmetry. The opulence of the past is no more.