Noida: The fallout of the glare at the twin towers of Emerald Court is the city's green belts now under scrutiny.
Drawing on the lessons of the Twin Towers, whose demolition the Supreme Court ordered for violating the laws, the Noida authority will examine all green belts within condominium communities and around shopping centers. The designated greenbelt area for the city is 800 acres. Authorities will soon clear the green belts within the complexes.
"We will carry out inspections in all green belts," said an official from the Noida authority. "Those within group housing communities, in particular, is where the most attention is needed. The official added that the second area of ​​focus will be business allocations and information technology parks to know the remaining land area as a green belt and if it follows the approved construction plan.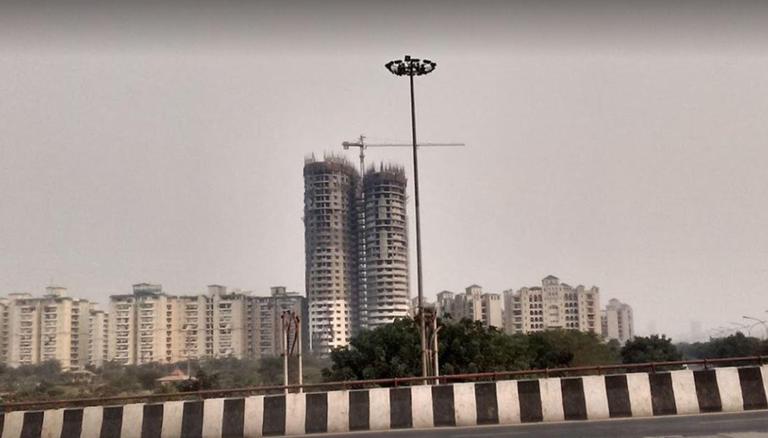 The Noida authority has received complaints from various collective housing associations about the encroachment of the green belts. Authorities said there have been cases where green belts have been approved in construction plans that have been converted to parking lots or sewage treatment plants. In the Supertech Emerald Court, the Greenbelt stretched for 7,000 square meters, land owned by the Noida authority, which was supposed to be demarcated by a border wall and separated from the community complex but was not used by the community in all these years.
On Tuesday, the Noida authority deployed its personnel to measure and demarcate the green belt by erecting a fence around it.
Attention has also focused on the complex task of demolishing the Twin Towers, for which the Noida Supreme Court granted a three-month authority when it issued the order on August 31. A team of experts from the Roorkee-based Central Building Research Institute (CBRI) had a detailed discussion with Noida officials via a video link on Tuesday. The meeting came just a day after the Supreme Court rejected Supertech's request to amend its order on the demolition of the Twin Towers, Apex, and Ceyane.
The sources said CBRI experts will present their reports next week. The CBRI will also help identify agencies that have experience falling from great heights using explosives. Officials said agencies are being explored that can do the job under controlled conditions and can handle buildings up to 150 meters high. Experts had previously said that Noida may need to seek foreign agencies as no tall twin-tower buildings in India have been torn down before.
Also Read – 15 Latest Floor Tiles Designs With Pictures In 2021