India's interior design industry is rapidly growing. The field of design is continually changing as a result of the most recent demands, requirements, trends, techniques, and discoveries of new materials. Through innovations and a new-age design sensibility, designers are being urged to explore more and create thought-provoking designs.
A wide range of attractive ideas are being offered by Indian designers, from some of the best interior design firms in the nation experimenting with an eco-conscious approach to building luxury homes to moving toward parametric tools and taking a step with vernacular approaches. Let's look at the top 10 Indian interior design companies that are pushing the boundaries to take Indian designs to a new level.
Top 10 Best of Indian Interior Design Firms
Vir Mueller Architects, New Delhi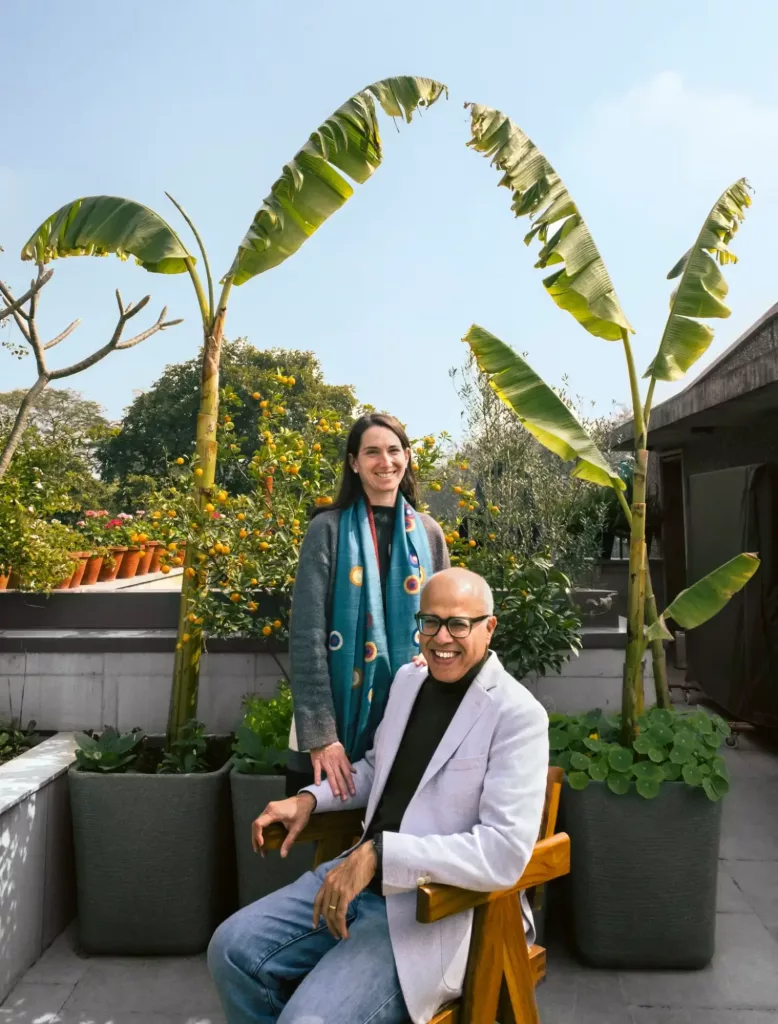 Under the moniker Vir Mueller Architects, Christine Mueller and Pankaj Vir Gupta effectively manage one of the top interior design firms in India. Design-wise, the enclosures and envelope are meant to accentuate contemporary delicacy. The designers are not just in favor of environmental sustainability, but also open to adopting cutting-edge technologies.
The company's portfolio includes a wide range of projects, ranging in size from modest residential structures to huge academic complexes like IET campus and Max Estates. One of their most well-known projects is The Singh Residence, which beautifully illustrates the context and allure of the materials. Natural light and a mood board with soft colors were employed to give the walls' bare canvas some drama.
Wallmakers, Kochi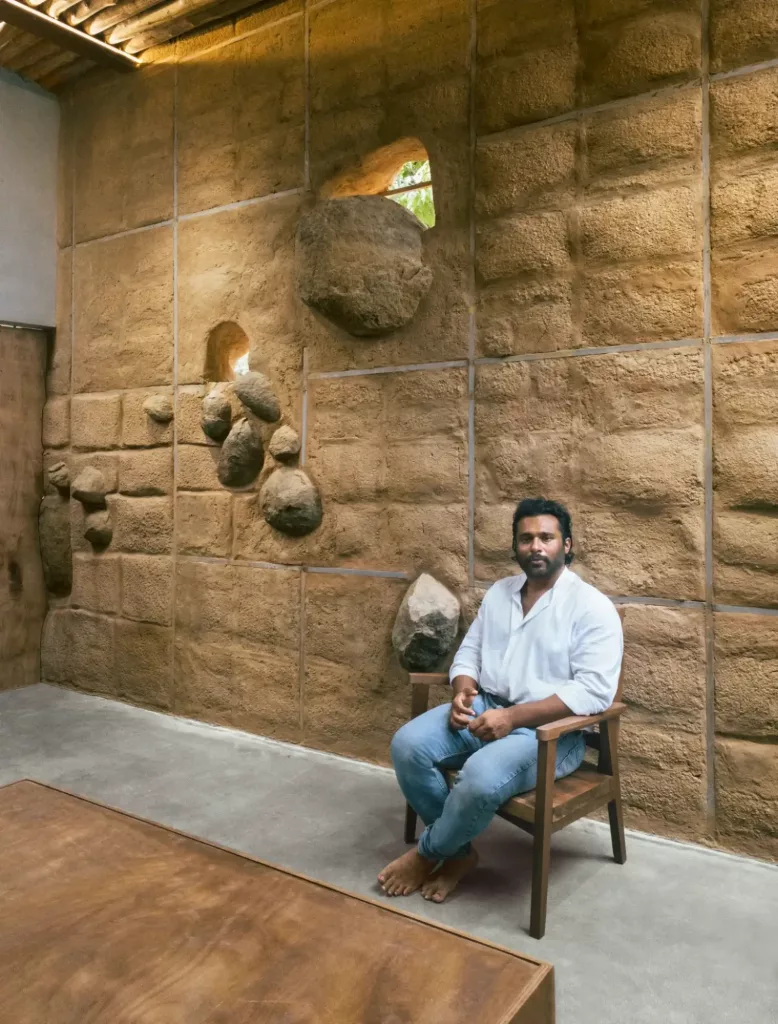 One such interior design firm in India that is eager to investigate the potential of mud and rubbish is Wallmakers. Vinu Daniel's company makes sure that nothing from their endeavor is classified as "waste." One of their most well-known projects was the use of rammed-earth techniques to restore a historic church.
The amazing thing is that the rammed earth was made of the wreckage from the portion of this building that was destroyed. Additionally, they have contributed to projects like Pavilion at the Barbican Center in London and Pavillion at the Kochi Biennale.
Talati and Partners, Mumbai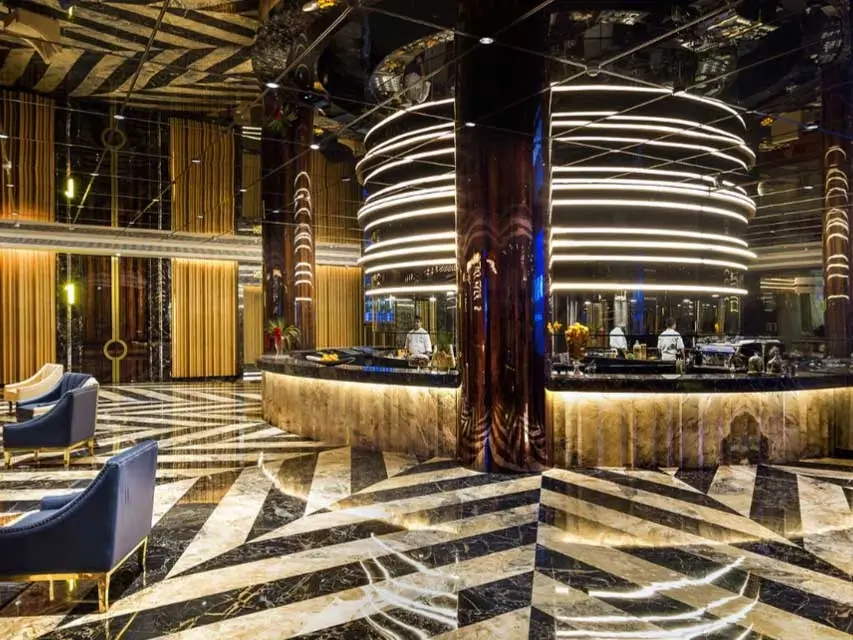 Noshir D. Talati established Talati and Partners LLP in 1964. The company specializes in luxurious interior and architectural designs. The team of one of India's top interior design firms strives to provide a fusion of several styles, including classic, contemporary, eclectic, and modern. The concepts used by designers to achieve complexity in their details guide their work. They have contributed to a number of the most prestigious and extravagant projects, including Palais Royale, Ceejay House, INOX Atria, Avighna House, and many more.
NUDES, Mumbai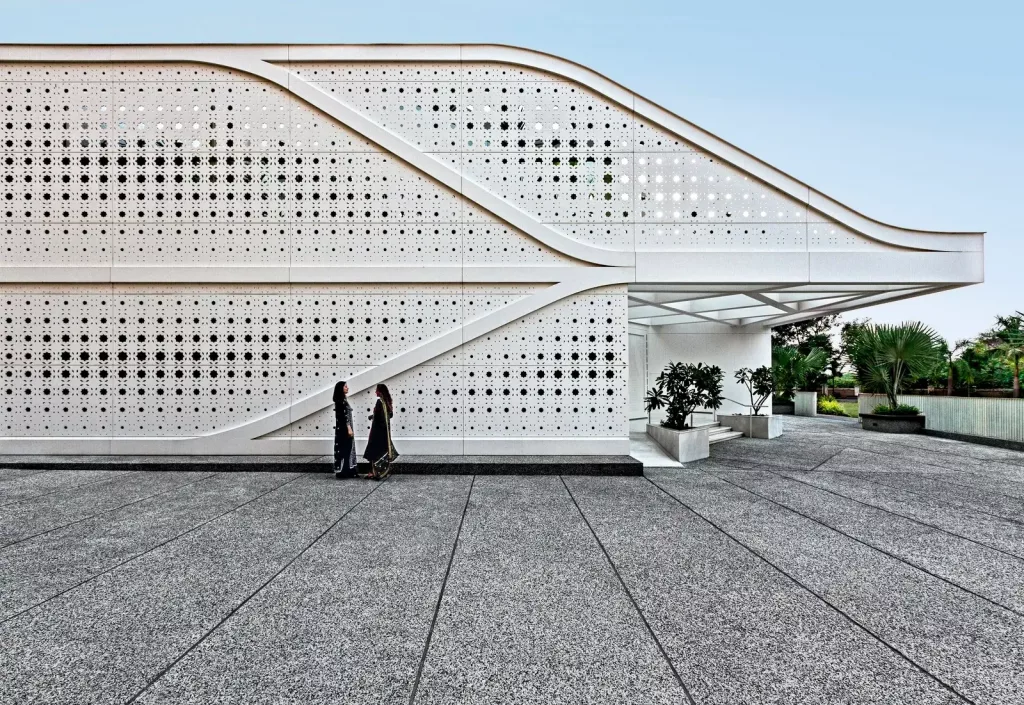 Nuru Karim's NUDES firm combines art, architecture, and cutting-edge computational design. Nur- The Mosque of Light, proposal for Forest, and Ismaili Jamatkhana and Community Center, Mumbai, are a few of the studio's notable works. The Ismaili Jamatkhana's gorgeously detailed patterns and gaps meet the building's ventilation needs while also enhancing its overall aesthetic appeal.
Their design is based on the solid framework established to investigate the relationship between light, patterns, and shadow. Each timeless design is proposed with a path that combines modern design sensitivities with sustainability.
Abha Narain Lambah Associates, Mumbai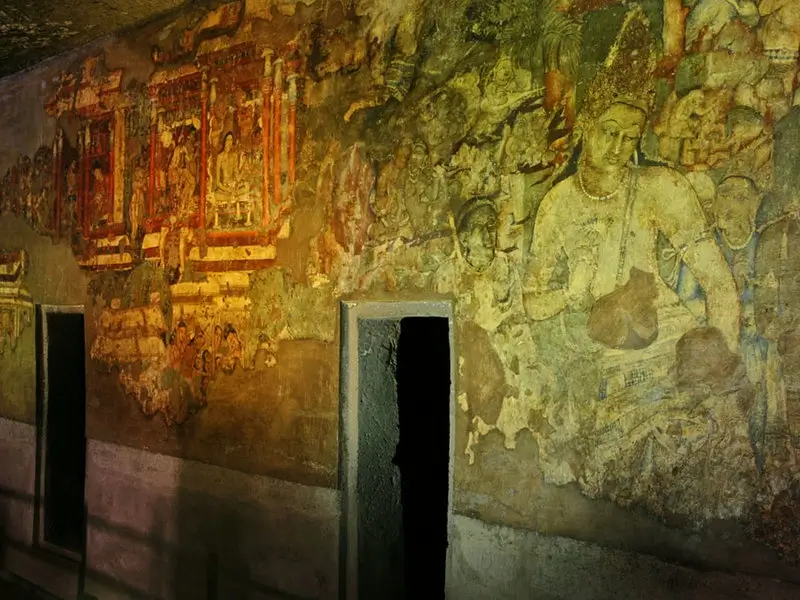 The majority of India's important historic sites are the focus of restoration and conservation efforts by Abha Narain Lambah Associates. Every project Lambah has undertaken, from temples to caravanserais, has been done so with consideration for preserving the original character of the location.
Le Corbusier's Capitol Complex, the management strategy for the UNESCO World Heritage Site Ajanta Caves, and the Royal Opera House are just a few of the sensitively managed projects they've worked on. To maintain the site's comprehensive nature, the firm used a multidisciplinary team to tackle the design.
Vinita Chaitanya, Bengaluru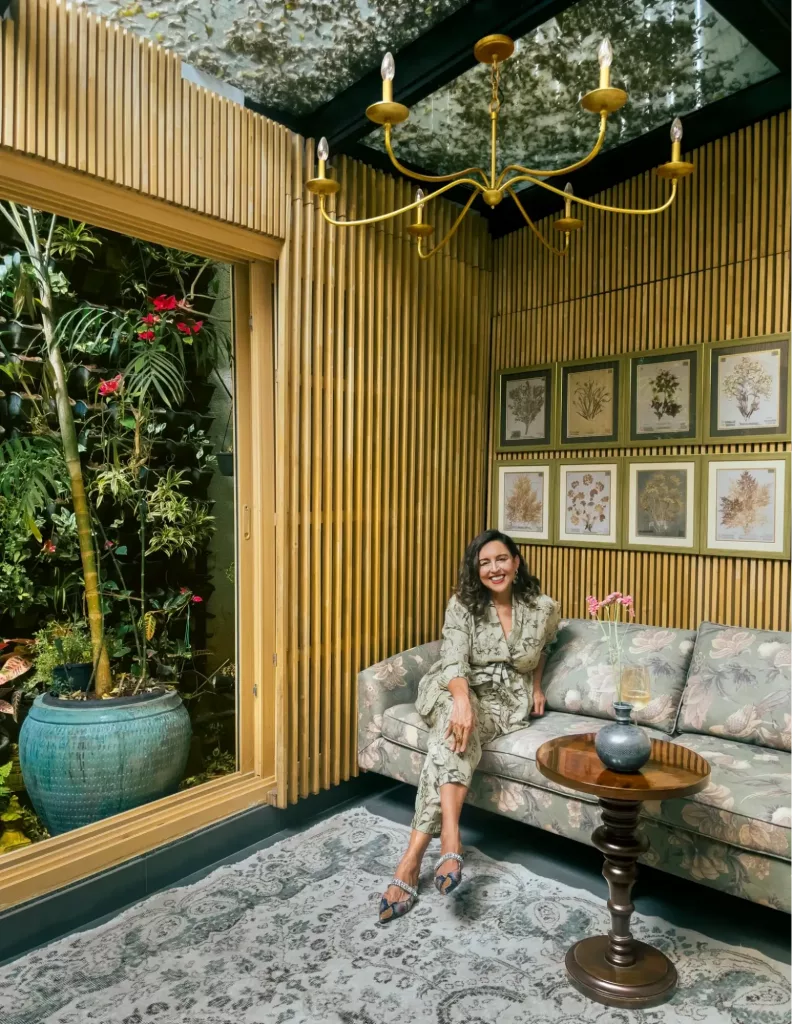 One of the top interior design firms in India, headed by Vinita Chaitanya, incorporates gold accents and an authentic Indian touch with crafts into all of its projects to add glamour and elegance. One can see how layers, textures, and patterns have been added to the spaces. This unique strategy gives every project an opulent and distinctive aura.
The fusion of art and architecture aids in creating marvels that you can live in. Curating custom designs is made easier by the artistic vision for each job. One of the company's standout projects was a partnership with Jaipur Rugs that showcases Rajasthani flora, fauna, and architectural features. The company has worked on a number of projects, including plantation residences, four seasons, and various celebrity mansions.
Bijoy Jain, Studio Mumbai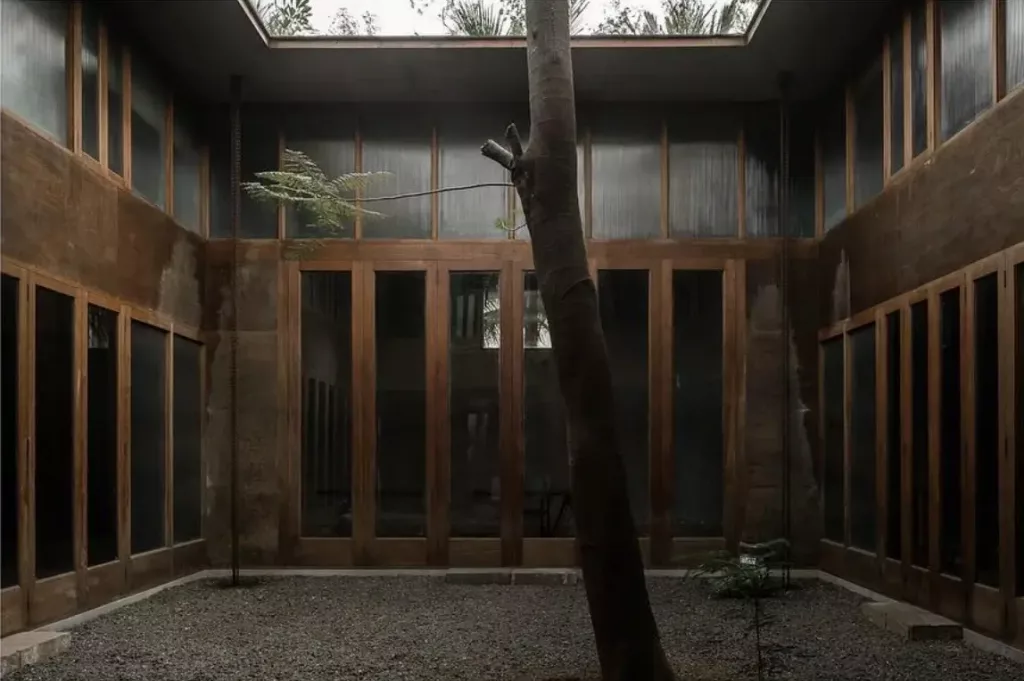 Bijoy Jain is the director of Studio Mumbai, which operates in a way that respects both Indian and Western cultures. The company respects regional traditions and craftsmanship while also incorporating contemporary perspectives into the design. Each project places a strong emphasis on the interaction between people and the environment.
The company has expertise in a wide range of fields, including furniture design and interior decor, and each design element has a backstory that explains its origins. Copper House II and a home in Ahmedabad are two of the firm's best-known creations. In partnership with Hermes, Bijoy Jain has created a product range that elevates Indian heritage to a worldwide level.
Manit Rastogi & Sonali Rastogi, Morphogenesis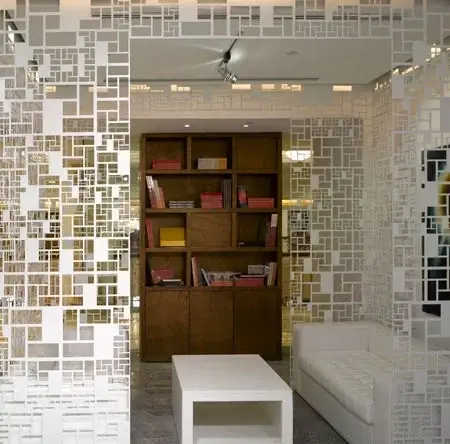 One of the most well-known interior design firms in India is Morphogenesis, which has its headquarters in Delhi. Manit and Sonali Rastogi, who have a distinctive creative approach that is infused with sustainability ideas, started the company. The World Architecture Festival Award has never before been won by an Indian architect before Manit Rastogi. With offices in Sri Lanka, Afghanistan, Nepal, Bangladesh, Bhutan, South Africa, and the United Arab Emirates, the company operates internationally.
The New Delhi Art Gallery is one of their notable projects; it has wall panels that can be adjusted to optimize the exhibition. According to the needs of the show, a flexible play offers segregation or openness in the interiors. In addition, they have worked on the Trump Towers, a tall building, and the Infosys campus in Nagpur, which is eclectic.
 Studio Lotus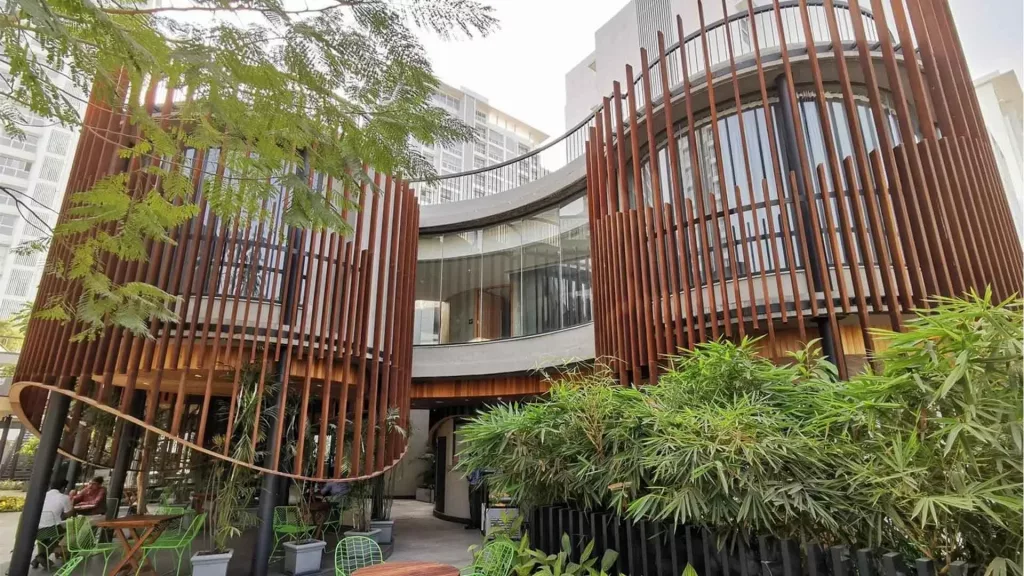 The site setting and cultural roots are often celebrated by Indian interior design firms. Ambrish Arora, Ankur Choksi, and Sidharth Talwar's Studio Lotus is one such company that is following this road. The company has spent more than 30 years becoming an expert in the strong conceptualization and curation of environments. A design is approached by the designer using a method to increase utility.
PVR Kochi and The Imagine Studio at the Trees, RAAS Chattrasagar, two well-known interior design projects, were created by them and are intended to provide a warm and relaxing environment. The design's integration of the constructed and natural environments spans the traditional and modern divide.
Shabnam Gupta, The Orange Lane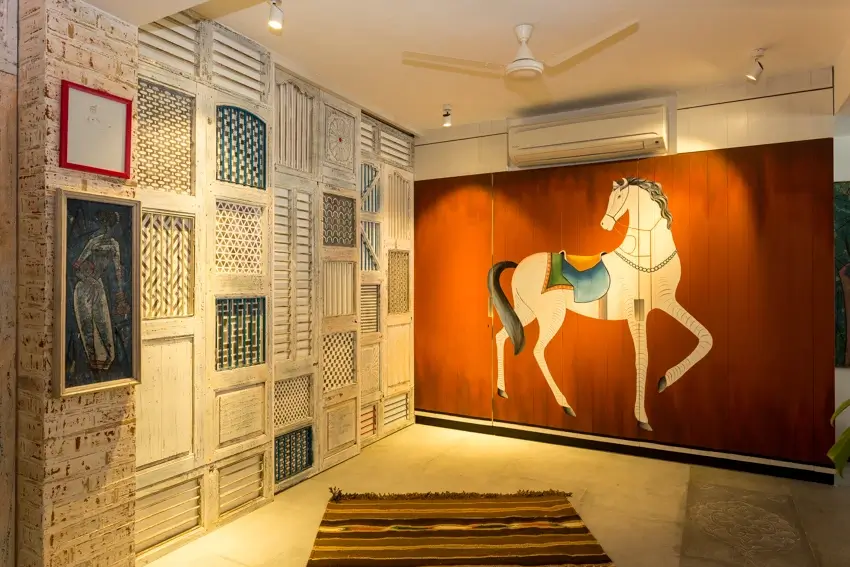 The Orange Lane's founder, Shabnam Gupta, has a bold approach to design. She is a pioneering designer whose one-of-a-kind creations outline notions for the future age. The interior design companies in India mix spatial zoning with aesthetically pleasing designs that tell stories.
The residence in Himachal Pradesh for Rani Mukherjee and Kangana Ranaut is one of this studio's most well-known works. The designer blatantly borrows the evolving images of the modern design scene. Because of this, the company is regarded as one of the best interior design firms in India.
Also Read: Trendy and timeless floor tiles design ideas to suit your style