Creating your dream home requires meticulous attention to detail, ensuring it becomes the most cherished place in the world for you. Among the key elements of interior design, painting the walls plays a pivotal role. To add an enchanting touch to your interiors, the trend of texture paint designs has taken center stage, with many homeowners opting for textured walls in their rooms. Embracing this in-vogue style, Royal Texture Paint Design for Hall spaces is a captivating choice that sets your home apart. With its textured, 3D effect, this unique wall finish exudes regal elegance, making your hall a majestic space that truly feels like home.
You can choose modern, chic, child-friendly, or royal texture paint design for hall, bedroom, or any other room. Such textures can be made by manipulating the putty or using tools to create patterns and distinctions on the painted surface. This blog will take you through 10 fun options for textured wall paints in your house.
10 Exciting Texture Design Wall Paint Ideas
Here is our list of 10 exciting new texture paint designs you can try out this year.
1. Elegant Gold and Grey Texture Paint Designs
Incorporating gold into your interior design can indeed create an exquisite and elegant ambiance when done thoughtfully. The subtle interplay of gold and grey can elevate the gold tones, resulting in a sophisticated combination. For living rooms or foyers, consider selecting a captivating accent wall with a Royal Texture Paint Design for Hall, featuring a mix of gold and grey textures. When choosing patterns, it's essential to strike the right balance by incorporating more grey than gold. This ensures the final design exudes a sense of refinement and allure, without overwhelming the eyes. For inspiration, take a look at this living room wall, showcasing a harmonious fusion of gold and grey textures, creating a truly regal and enchanting atmosphere in your hall.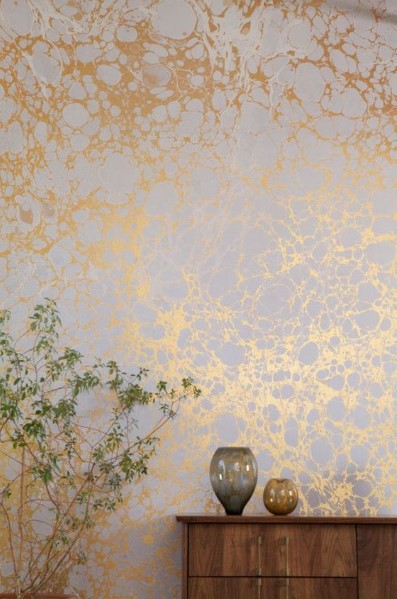 2. Purple Crinkled Royal Texture Paint Designs For Hall
If you desire to infuse your hall with a majestic and regal aura, look no further than the majestic color of purple. Opting for a purple crinkled Royal Texture Paint Design for Hall can create a captivating and luxurious ambiance in your space. The crinkled texture design is currently in vogue and adds a touch of uniqueness to your walls. You have the option to seek assistance from experts for this artistic technique or experiment with using aluminum foil to achieve the desired effect. Either way, this purple crinkled texture design will undoubtedly elevate your hall's aesthetics and create an enchanting space fit for royalty.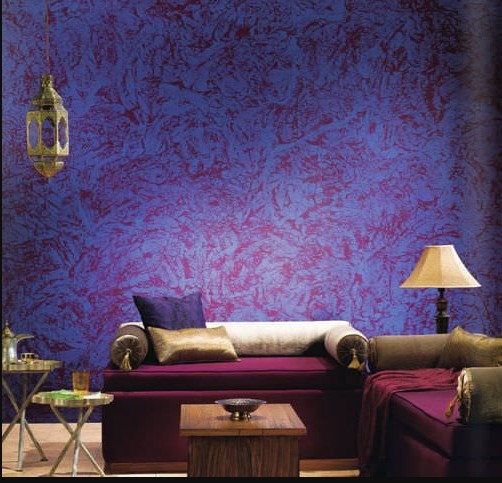 3. Classic White Texture Paint Designs
If you yearn to bring a rustic charm to your home, consider opting for a textured wall design in white that appears naturally created. This Royal Texture Paint Design for Hall is an excellent choice for creating a timeless and elegant ambiance. Achieving this look is relatively simple, as you can use thicker and thinner coats of wall putty to create the desired texture. The key to making it appear right is ensuring that the wall looks naturally handmade, as if it evolved organically over time. With this textured white wall, your hall will exude a regal and inviting atmosphere, perfect for creating a welcoming and cozy space.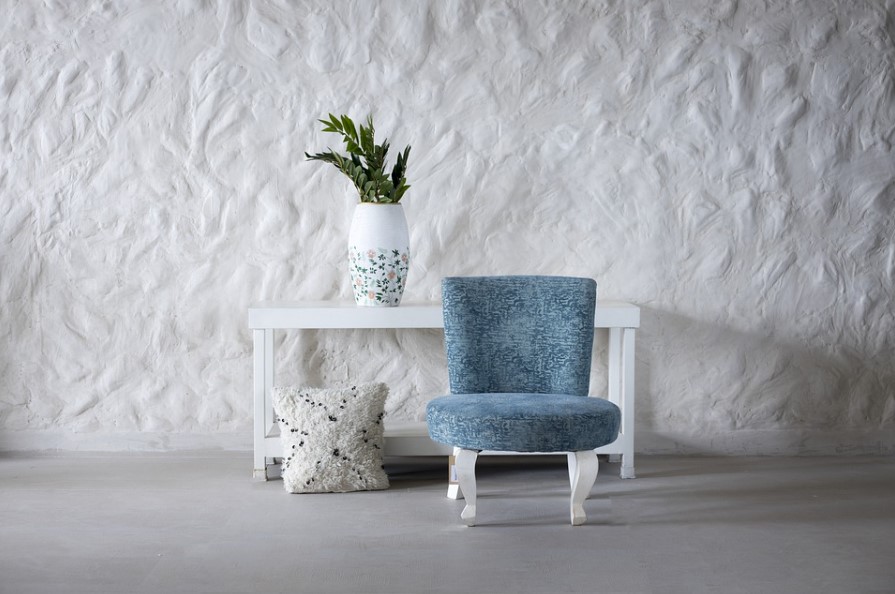 If you're enamored with rustic designs, the cracked and peeling effect is sure to captivate your heart. This striking Royal Texture Paint Design for Hall can be achieved by skillfully using various textures and tools during the painting process. If you wish to make a dramatic impact and leave your guests in awe as they step into your pristine home, this texture design effect is a perfect choice. For inspiration, take a look at the wall below, showcasing the mesmerizing cracked and peeling texture.
To ensure the best results and a flawless execution of this design, it's advisable to hire experts who possess the expertise and artistic finesse required for this technique. With their professional touch, your hall will exude a regal charm, transforming it into a space that leaves a lasting impression on all who enter.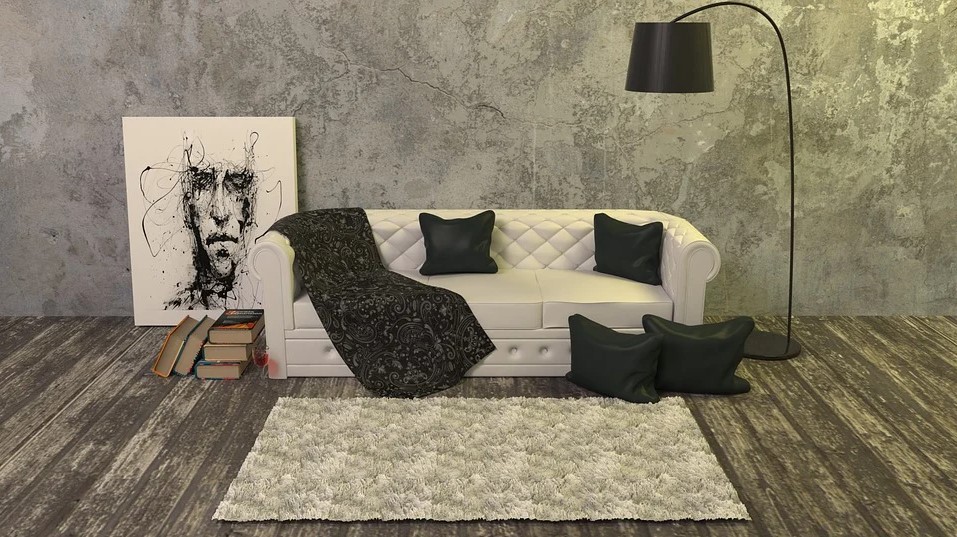 5. Grainy Texture Paint Designs for Hanging Frames
When you wish to showcase art pieces, mirrors, or frames on your hall's wall, it's essential to opt for a design that allows these pieces to stand out. A simple and mono-coloured grainy texture design is the ideal choice in this scenario. Achieving this effect is straightforward; you can pick at the wall putty until it turns grainy and then apply the paint over it. This cost-effective method will not only create a beautiful textured wall but also provide a captivating backdrop for your displayed items.
Though rough finishes are typically associated with exteriors, you can bring this unique texture inside your home, specifically in your hall. By adopting this Royal Texture Paint Design for Hall, you strike a perfect balance between simplicity and elegance, allowing your art and decor pieces to shine and steal the spotlight against the understated yet visually appealing grainy texture background.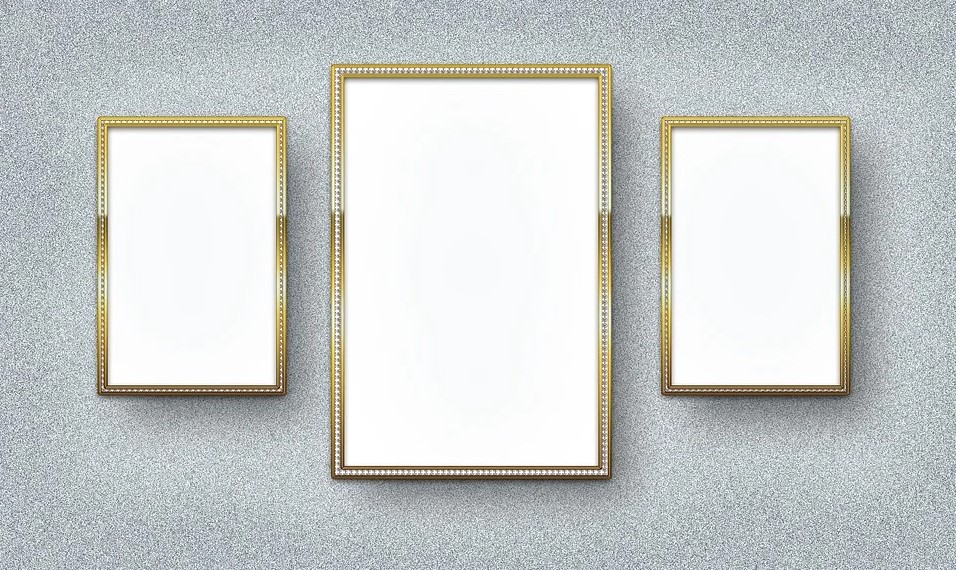 6. Pastel Shaded Royal Texture Paint Designs For Hall
Pastel shades have gained immense popularity recently, and if you're considering painting your living room wall, exploring the array of stunning pastel shades available on the market is a fantastic idea. One particularly captivating option is the peach pastel shade Royal Texture Paint Design for Hall. This design exudes a sense of elegance and vibrancy that can instantly elevate the ambiance of your living space.
The talented designer has skillfully integrated similar-colored upholstery, creating a harmonious and rounded look for the room. The overall finish is pleasantly vibrant, offering a welcoming and charming atmosphere that complements the pastel shade beautifully. By embracing this Royal Texture Paint Design for Hall in peach pastel, your living room will exude a sense of regal elegance while maintaining a refreshing and soothing aura that is sure to impress all who enter.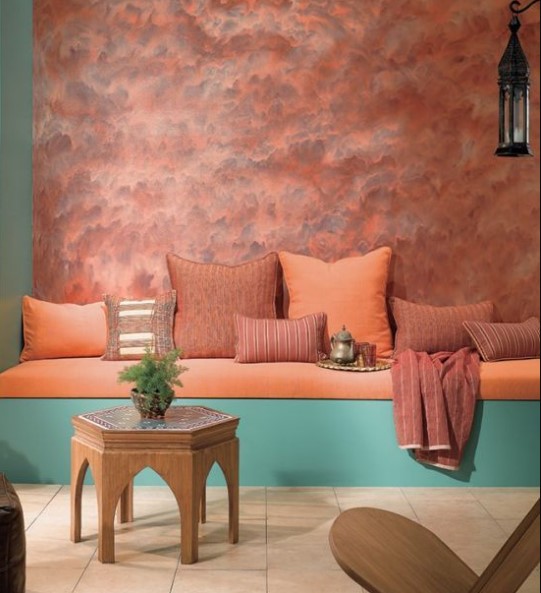 7. Metallic Texture Design Wall Ideas For Bedroom
Absolutely! Metallic shades have indeed become a popular choice in the market, adding a touch of royalty and elegance to any space. They can instantly transform a dull room into a sophisticated and glamorous setting. Incorporating a Metallic Texture Design Wall in your hall can be a stunning way to elevate its aesthetics.
To achieve a balanced and regal look, consider painting just one wall with the metallic texture while keeping the remaining three walls in subtle, neutral shades. This approach allows the metallic wall to become a focal point, capturing attention and exuding a sense of opulence. To maintain the overall elegance, opt for simple furniture that complements the metallic accents without overpowering the space.
By incorporating this Royal Texture Paint Design for Hall with metallic shades, your living space will exude a sense of grandeur and sophistication, creating a truly impressive and majestic ambiance for you and your guests to enjoy.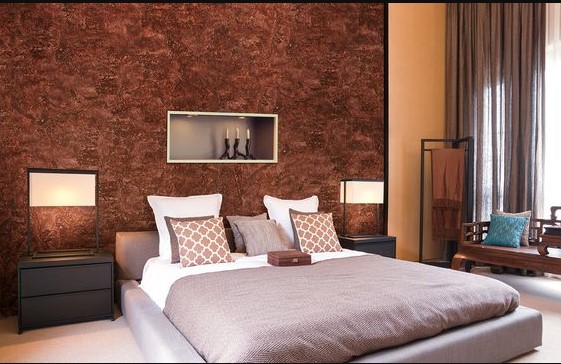 8. Metallic Yellow Royal Texture Paint Designs For The Hall
Indeed, metallic gold can add a touch of grandeur and luxury to any space. The use of Metallic Royal Texture Paint Design for Hall in a beautiful shade of gold can work wonders in transforming your hall or living room into a brighter, more spacious, and stunning area.
The strategic application of different shades of gold on the textured wall creates an exquisite and captivating effect. However, given the intricacies of achieving the perfect result, it is highly recommended to hire an expert to ensure a flawless finish. With their expertise and skill, they can bring out the true potential of the metallic gold texture, elevating the ambiance of your hall to a whole new level of regal elegance. Embrace this metallic gold texture paint design, and you'll be amazed at how it enhances the overall beauty and allure of your living space.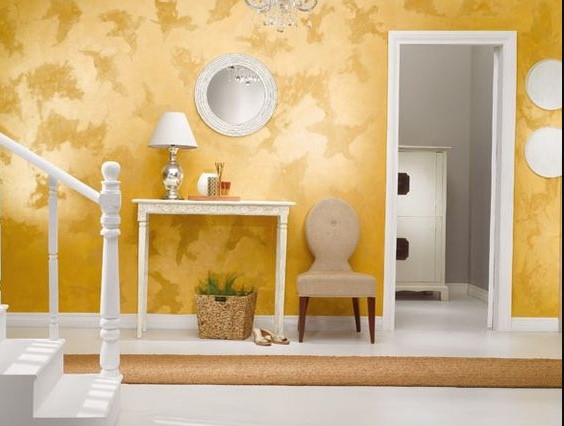 9. Texture Paint Designs With Motifs
You can add motifs to the textured surface for added glitz if you don't want to wind up with a plain texture design wall. The texture must not be too rough, though, or the motif designs may not sit properly. For huge walls, choose bold patterns to make the room appear even larger. You can even decide to add themes only to the wall's edges or to the center.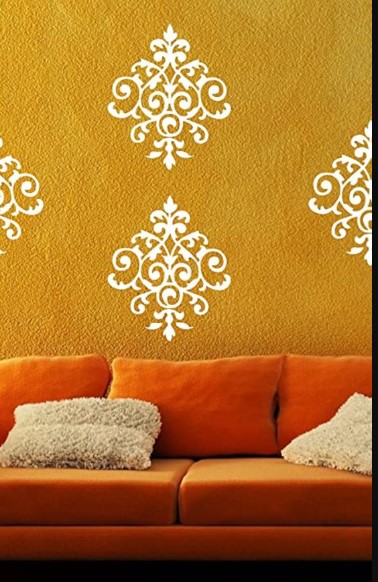 10. Glamorous Golden and Beige Texture Design Wall Paint for Bedroom
When it comes to adding glamour and glitz to your bedroom, the color "gold" never disappoints. Create a captivating ambiance by incorporating a golden and beige textured accent wall, sure to capture everyone's attention. Let the Royal Texture Paint Design for Hall take center stage in your bedroom, infusing it with a touch of regal elegance.
To enhance the impact of the golden accent wall, keep the rest of the decor simple, using white and neutral hues. This approach allows the golden texture to shine through, creating a mesmerizing and luxurious atmosphere. To elevate the opulence further, consider installing a classic chandelier above the bed. This addition will instantly upgrade your space, infusing it with a sense of timeless grandeur.
With the perfect combination of golden and beige textures, complemented by a refined decor scheme, your bedroom will transform into a haven of luxury and sophistication. Embrace the allure of this Royal Texture Paint Design for Hall and enjoy a space that exudes regal charm and timeless elegance.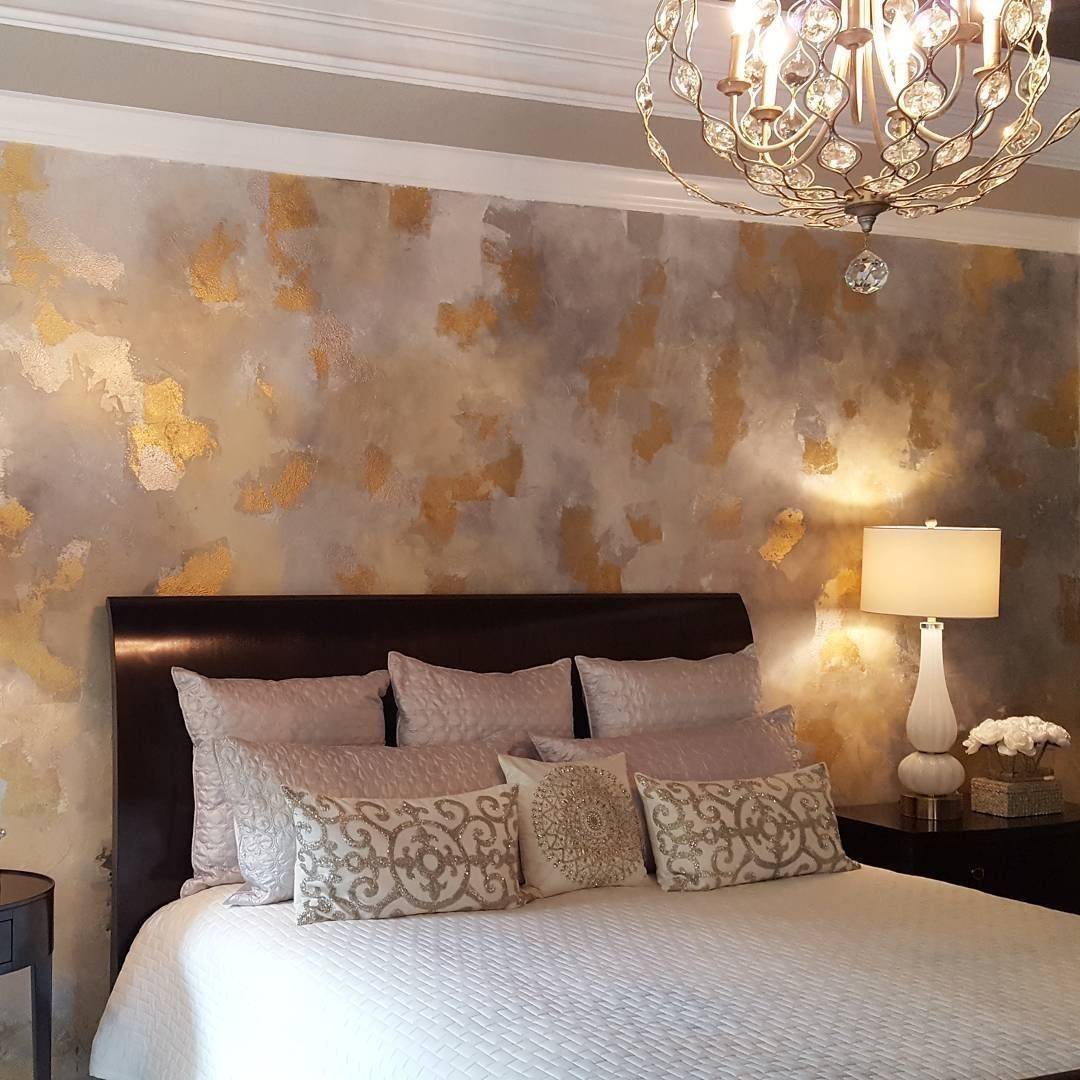 What Are the Advantages of Using Texture Paint Designs?
Here are some of the advantages of using texture designs on the wall.
Texture paint is stylish and very unique.

It can add an instant hint of glam to an otherwise lacklustre room.

You can create different types of illusions on walls using wall paints.

Such textures are great ways to cover up imperfections in walls.

Texture paints make a room look bright and cheerful.

The scope of creativity is limitless with texture designs.
How To Apply Texture Designs On Walls?
If you are planning to add texture designs to large wall spaces but lack experience, it's wise to entrust the task to an expert. By sharing the inspirations you've gathered online with the professional, you can bring your vision to life. However, if you enjoy being creative, there are DIY kits available that make it easier to create textured walls. These kits typically include paints, tools for creating different textures, and motif stencils if desired, all conveniently packaged together.
Starting with a small patch is recommended to see how the effect turns out before committing to the entire wall. You can even experiment with combining two colors to achieve a unique look for your textured walls. If you don't have specialized tools yet, household items like bubble wrap, aluminum foil, or a hand towel can serve the purpose of creating textured effects with your wall paint.
In summary, whether you choose to hire an expert or embark on a DIY project, textured walls can add character and depth to your space, making it uniquely yours.
Types of Texture Paint Designs for Home
Here are two common type of texture paint designs you can choose from.
Sprayer-applied drywall texture paint design
Hand-applied drywall texture paint design
Texture Paint Design Techniques for Home
Find below the top texture paint design techniques for your home.
Rag-Rolling or Ragging technique
Dragging technique
Colorwash technique
Stippling technique
Harlequin technique
Metallic blocks technique
Frottage technique
Sponging technique
Stamping or Stencilling technique
Ombre painting technique
What are the Disadvantages of Using Texture Paint Designs?
Find below a few disadvantages of using texture paint design in your home.
Texture paint designs need involvement of professionals.
Texture paint designs are more expensive than regular paint designs.
Texture paint designs are not ideal for areas with high traffic issues.
Texture paint designs are difficult to remove or replace.
These designs are time-consuming to paint.
They need higher maintenance in comparison to other regular paint designs.
Summing Up Texture Paint Designs
Indeed, texture designs have gained immense popularity, and they offer a simple yet effective way to add character and soul to your rooms. Whether it's your living room, bedroom, or any other space that needs a lift, texture design ideas can work wonders in transforming the ambiance.
There are various texture designs you can experiment with, such as popcorn, trowel, slap brush, or orange peel, each bringing its own unique charm to the room. These textures create depth and visual interest, making your space more inviting and appealing.
For your hall, in particular, the Royal Texture Paint Design for Hall can be a remarkable choice, adding a touch of elegance and regal allure. To achieve the best results, consult with your interior designer, as they can provide valuable insights on which texture style may work best for your specific space and interior theme.
With the right texture design, you can create a warm and inviting atmosphere in your hall, making it a space that truly feels like home. Embrace the magic of texture designs and witness how they uplift and transform your rooms into stunning havens of comfort and beauty.
Also Read: Transform your hall into opulent spaces: Hall royal play design ideas