When it comes to buying smart homes, purchasers are frequently duped. We examine the elements that define a "smart home."
'Smart homes', a word once associated with the future, are now widely used in the Indian real estate industry. Numerous home developments now boast features that allow you to control all of your appliances with a single remote, use smart plugs to set timers for your water geysers, and control your lighting using a smartphone app. But when it comes to smart homes and home automation, consumers and investors are frequently deceived due to a lack of information and ignorance. Homebuyers should be aware of what makes a home smart and whether it is acceptable to spend more for features they may or may not use.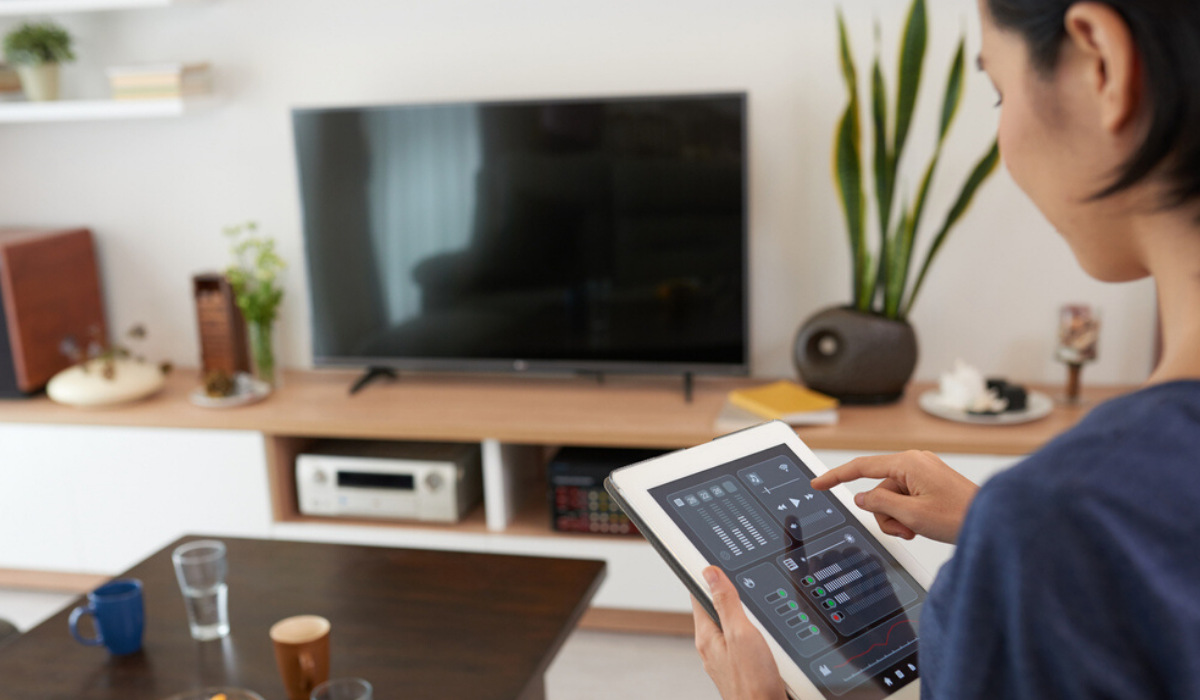 What is a smart home?
A smart home is a residence that contains internet-connected gadgets that allow for remote control and monitoring of systems and appliances like lighting and heating. Smart houses, also known as home automation, give their owners access to operate the smart gadgets that have been installed in their homes using a smart home app or other networked devices, giving them a sense of security, comfort, energy efficiency, and convenience all at once. In order to work together and automate operations depending on the preferences of the house owner, smart home automation systems, which are a component of the Internet of Things (IoT), typically communicate consumer usage data among themselves.
How does smart home automation work?
Everything in a smart house is connected. Wi-Fi networks are used by linked devices, which facilitates better control. All of these devices have software installed that keeps track of the user's preferences and routines. For instance, a speaker that learns what music you prefer, a smart mattress that conforms to your back, smart mirrors that can identify health issues, and sensors in toilets that may check for potential health issues by scanning waste before flushing are just a few examples of devices that might detect problems.
Lighting, home security, home theaters and entertainment, and temperature control are a few of the typical products that employ home automation.
Pros and cons of home automation
| | |
| --- | --- |
| Pros | Cons |
| Smart homes and home automation provides peace of mind to the owner, as it enables them to manage their homes from remote locations. | Home automation can be complex to manage, especially for people who are not tech-savvy. |
| Smart homes can accommodate user preferences and habits. | For home automation to be effective, devices and appliances must be interoperable, regardless of its brand and manufacturing company. There is no such standard in the market yet. |
| Smart homes also improve home efficiency. For example, your garden can be watered on time, your home can be cooled by the time you will arrive from work, etc. | Data security and privacy are major challenges. If hackers are able to break into the smart device, it will be easier for them to access your personal information or make your home prone to burglary. |
Future of smart home automation in India
By 2022, Statista projects that the Indian market for smart homes would reach $6 billion. By 2022, this amount is projected to reach a global total of USD 53.4 billion. Several appliance makers have introduced their line of smart gadgets in the Indian market in an effort to capitalize on this demand. For instance, Panasonic introduced a line of smart appliances in February for the Indian market. The coronavirus epidemic, however, is probably going to halt this market's expansion.
Smart home automation features in India
If you are planning to invest in smart home projects, here are some of the amenities that you can look forward to, in your digitised home:
Smart showers, geysers and switches in the bathroom and toilets that can assess urine and stool samples to monitor the user's health.
Bedrooms with smart air-conditioners (ACs), curtains, plugs, ceiling fans and smart lockers, etc. Here, your AC and fan can work in-sync, to keep the temperature ideal for comfortable sleep.
Smart sensors on the rooftops for overhead tanks, which can send updates on water levels, etc.
Kitchens with smart refrigerators, washing machines, toasters, soap dispensers, smoke alarms, etc. Exhausts can start working, on sensing fumes in the kitchen.
Front door with a camera connected to the internet, where ringing the doorbell will show who is at the door through a smartphone or video screen.
Drawing room to have smart TVs, tube lights, lamps, air purifiers and speakers with IoT sensors that can be switched on and off with voice commands, or sensors that react to the presence of people.