---
It wasn't just the Supreme Court that held real estate company Supertech accountable for breaking a promise it made to flat buyers, forcing them to go to court for compensation. In an ongoing case, the National Consumer Dispute Compensation Commission (NCDRC) recently took the rare step of ordering the Company's Director, Mohit Arora, to remain present in every hearing.
This directive came after Arora appeared before the committee only in response to bail orders issued against him in April. Industrial development of the Yamuna Highway despite long delays. Nor was compensation paid for the delay. Despite the long delay, the joint buyers' acquisition of a villa in Sector 17A of the Yamuna Highway Industrial Development Zone was granted Nor was compensation paid for the delay.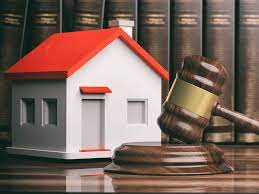 Considering seriously the company's failure to comply with previous commission orders, a court comprised of member C Vishwanath and Justice Ram Surat Ram Maurya ordered Arora to attend every hearing, with the following case listed on September 20. He promised that the builder would grant ownership of the villa within 60 days and, "based on this confirmation," the committee overturned the arrest warrant against him.
Despite obtaining compensation for the delay at an interest rate of 9%, Kanwal Batra, a resident of Greater Noida, and his daughter so far have not been able to obtain the money or property reserved in the "Upcountry" project that the builder presented in December 2013 at a cost of around Rs 1.03 crore which was promised to be delivered by the originator in August 2014. It had a six-month grace period in case of unforeseen circumstances.
Advocate Vrinda Kapoor, who appeared to buyers, noted that the project did not have certificates without which possession could not be delivered. The commission was informed that while the developer continues with its tenure offer demanding that a certificate of completion be issued soon, clients have been kept on hold and not compensated.
Also, read-
How to choose the right colors for your home based on Vastu Shastra