A growing number of designers are using laminates to enhance the aesthetic of interior and exterior spaces. It looks elegant in the space and is highly versatile. The best feature is how affordable using laminates is.
There are many different types of laminates available on the market right now, each of which has attributes and requirements of its own. Laminates can be categorized based on their intended application, appearance, finish, properties, and manufacturing. Several laminates and their attributes are listed below:
Laminate Types, Prices & Top Brands
Let's examine the most popular laminate varieties that are frequently utilized in both residential and business settings. We also provide the wide range of pricing and leading manufacturers for each.
1. Decorative Laminate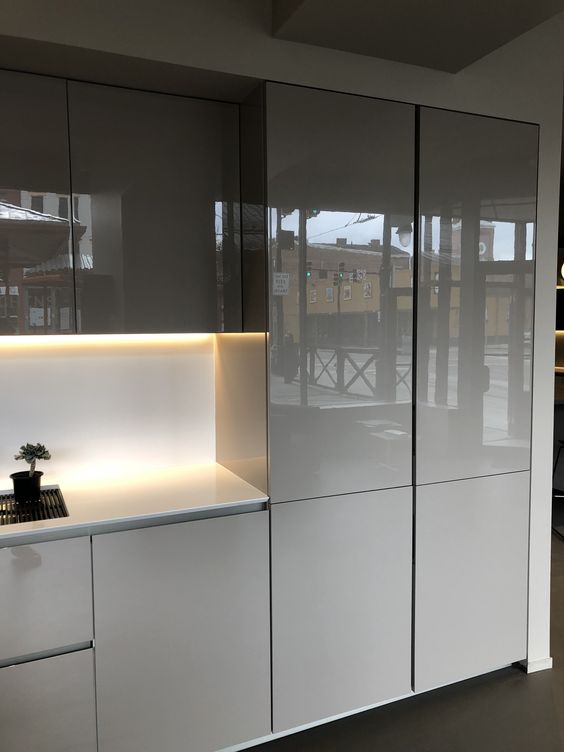 Decorative laminate is one of the most popular forms of laminates used to give furniture parts a chic appearance. 1 mm thick pieces of hard paper have been fused together.
These are available in a vast array of designs, textures, and hues. They are mostly used in residential settings to enhance beauty. These are sturdy, water-resistant, and easy to maintain. They are ideal for installing on top of furniture pieces, wall panels, and cupboards.
Top Brands: Greenlam is a renowned company offering options in decorative laminates. You can also look at the product brochures of Merino Laminates, CenturyLaminates, and Signature Laminates.
Let's look at a few of the best decorative laminate types that you can choose from:
Matte-finish

Gloss-finish

PVC-finish

Metallic

Acrylic finish

Textured

Leather-look
Matte Laminates: Matte laminates have a smooth, flat finish that gives it a matt look. These laminates are used in professional offices where a simple yet stylish appearance is wanted.
Price: The prices of matte laminates is around Rs 1800 per sheet and Rs 56.25 per sq.ft.
Glossy Laminates: These laminates have a glossy and shiny look. They make furniture more attractive and are often used in restaurants, hotels, and events.
Price:  The prices of glossy laminates is something between Rs 2200  to 3000 per sheet or Rs 68.75 to 93.75 per sq.ft.
PVC Laminates: They are multi-layered laminate sheets produced from Poly Vinyl Chloride that are compressed under high temperature and pressure.
Price: PVC laminates are priced between Rs 4160 to Rs 11,200 per sheet; and Rs 130 to 350 per sq.ft.
Metallic Laminates: Metal laminates have a metallic finish. They are ideal for both residential and commercial purposes and used in offices, stores, corporate buildings, and more.
Acrylic Laminates: These laminates, which are the most prevalent, are all made of a single hue. To give them a smooth appearance, they are first bonded to MDF board and then covered with a protective coating. This causes the surface to reflect light and shine like a mirror. They are frequently used on countertops in kitchens and baths.
Price: The prices of acrylic laminates vary between Rs 6000 to 9000 per sheet and Rs 187.5 to 281.25 sq.ft.
Textured Laminates: These laminates have a pattern or texture printed on the decor paper that you can touch and feel. They look similar to materials such as stone, leather, or metal. It is mostly used for walls and floors.
Leather-Look Laminates: These laminates are widely used to make cabinets and other parts of home furniture. They offer a leather-like finish and look at the furniture.
2. Industrial Laminate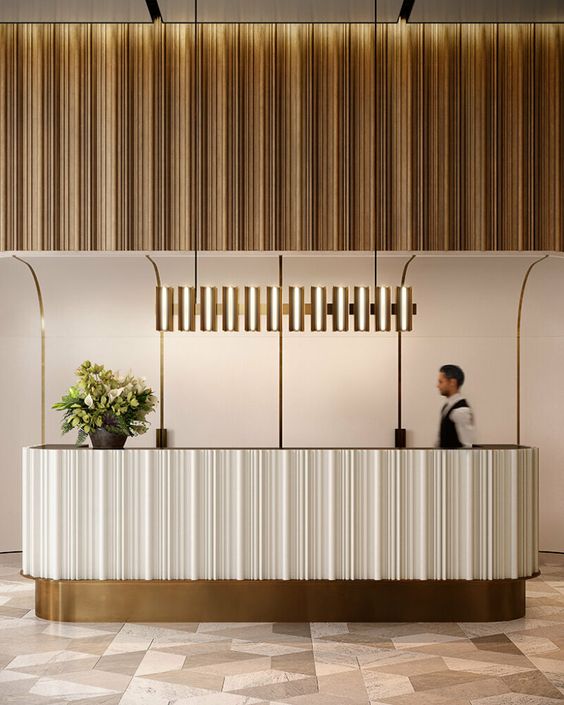 These laminates are extremely strong and resilient, and they are employed in many different industrial applications. They are employed in high-performance fields like healthcare. These sheets can withstand loads or temperatures that are incredibly high. Additionally, they are immune to infections, chemicals, and fire.
Top Brands: You can consider the options offered by various companies like Delta Laminates.
Let's look at a few of the most common types available:
Epoxy glass

Silicone glass

Aluminium foil-based

Polyimide glass
3. High-Pressure Laminate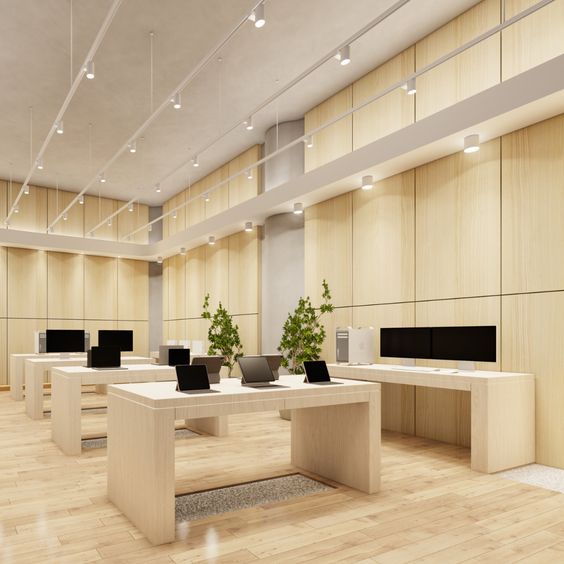 High-pressure laminate (HPL) is ideal for usage in high-pressure environments or spaces that experience significant impact since it is very strong.
Top Brands: The market is filled with HPLs in a variety of styles and colors. Consider well-known brands like Formica, Durian, and Merino Laminates.
Due to their resilience and resistance to scratches and stains, most people prefer to apply them over counters, tabletops, doors, and windows.
Here are some of the most common laminate types you can choose from:
General Purpose HPL

Backer HPL

Postforming HPL

Special Purpose HPL

Fire-Rated HPL

Exterior Grade HPL
4. Countertop Laminate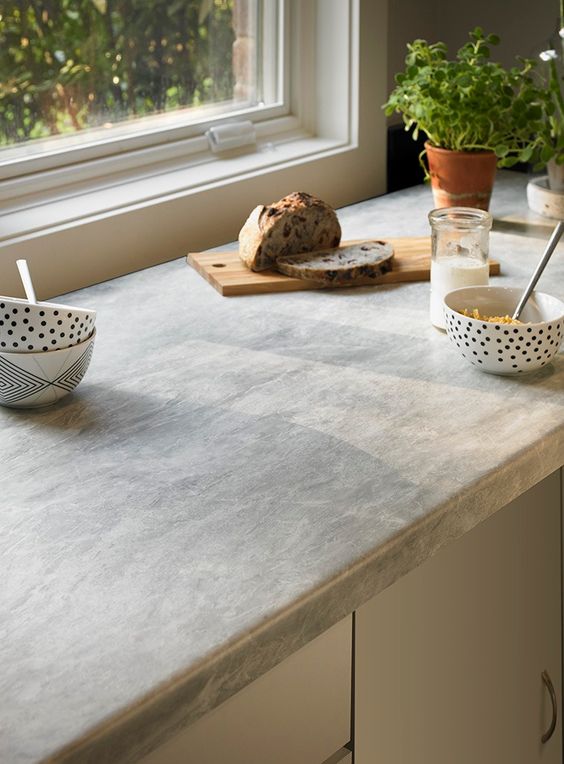 Another common variety designed exclusively for use on countertops in bathrooms or kitchens is this one. They offer a really attractive granite, marble, or slate appearance. They are relatively simple to install and lightweight.
Top Brands: You can easily find such laminates from companies such as Laminate Merino or Greenlam.
Do remember that these are prone to scratches; hence, you should not use them as a substitute for chopping boards in your kitchen.
Common varieties include:
Stone look

High-gloss

Wood grain

Textured
5. Antibacterial Laminate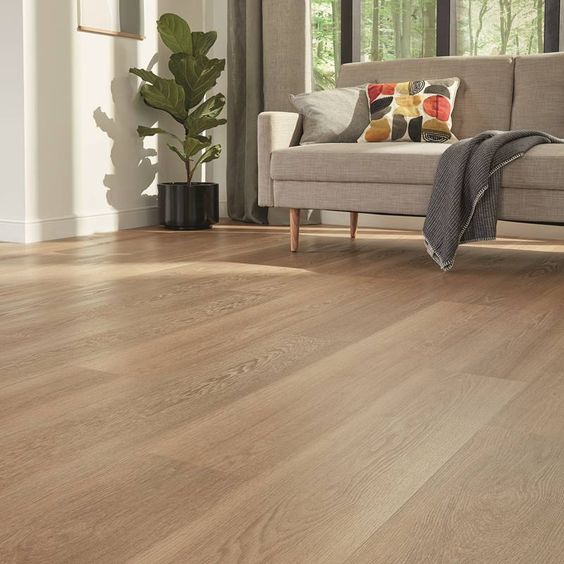 Antibacterial laminate sheets, as their name suggests, prevent the growth of germs and other infections. These are excellent for indoor use because they are highly sophisticated and well-engineered. They feature a unique covering and are typically utilized in settings where hygiene is prioritized. This includes hospitals, kitchens, dining establishments, spas, play areas for children, pathology labs, storage spaces, etc.
Top Brands: Most companies in India offer a range of antibacterial laminates that you can choose from. Some of the leading companies that you can try including the following:
Greenlam laminates with antibacterial properties

CenturyLaminates

Merino Laminates

Royal Touche Laminates

Archidply Industries Laminates
6. Outdoor UV Laminate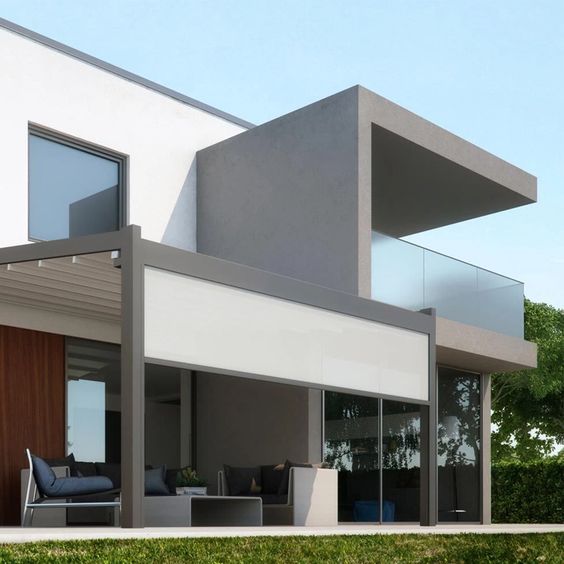 These are utilized for exterior surfaces and are also referred to as exterior grade laminate sheets. Extreme temperatures and weather are no match for these sheets. They are made of UV inhibitors and weather-resistant materials, so they don't fade or change color quickly.
These are often employed in applications such as patio furniture, building facades, outdoor furniture, and others where climate confrontation is essential.
Top Brands: You can consider Durian, a noteworthy name among companies offering UV-resistant laminates.
Common types you can look at are:
Outdoor Vinyl

Polyester Laminate Films

Exterior Grade High-Pressure
7. Low-Pressure Laminate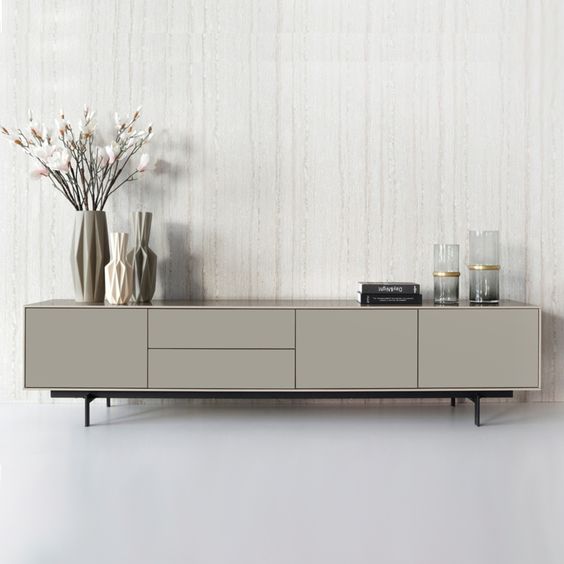 Compared to HPL, low-pressure laminates are engineered utilizing a much lower pressure. They are utilized indoors, particularly in locations where a high level of durability is not necessary. These are not impact-resistant even though they are less expensive than HPL. They are mostly employed to produce a lovely and aesthetically pleasing finishing layer for particle or fiberboard.
Top Brands: You can look at the catalogues of Sunmica, Formica, and Durian.
Some common variants you can consider are:
Paper-based

Melamine

Thermally-fused laminates (TFL)

Vinyl
8. Compact Laminate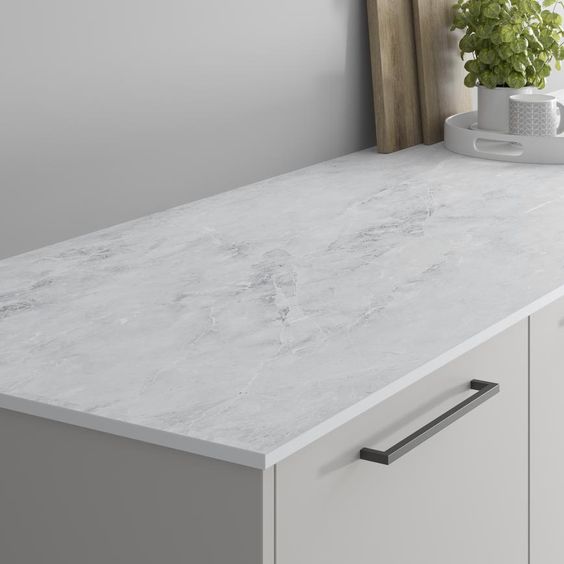 This is quite thick, usually between 3 and 30 mm. It is used for high-impact surfaces and is extremely durable. These paper-fused, water-resistant laminates are perfect for a variety of interior applications, including ceilings, office furniture, wall paneling, cabinets, and closets.
Top Brands: You can choose from the ones offered by Formica, Durian, Delta, Merino Laminates, Greenlam, and Royale Touche Laminates.
You can choose from the following variants:
Standard Compact

Antibacterial Compact

Exterior Grade Compact
Laminate Price Comparison Table
| | |
| --- | --- |
| Type | Average Price Range |
| Decorative | INR 75 to INR 750 per sq. ft. |
| Industrial | INR 150 to INR 900 per sq. ft. |
| High-Pressure | INR 300 to INR 1,500 per sq. ft. |
| Countertop | INR 150 to INR 700 per sq. ft. |
| Antibacterial | INR 400 to INR 1,000 per sq. ft. |
| Outdoor UV-resistant | INR 150 to INR 1,000 per sq. ft. |
| Low-Pressure | INR 100 to INR 500 per sq. ft. |
| Compact | INR 300 to INR 1,200 per sq. ft. |
How to Choose the Right Laminate for Your Space?
There are numerous design options for laminates. Consequently, picking the best style for your area is rarely a straightforward process. But we are here to support you. Keep in mind the following advice before buying laminates:
A dark-hued laminate can impart a cosy feel to a vast, open space.

Select two solid shades for an eye-catching effect/combination.

If you have used brighter hues of laminate sheets on the cabinets, go for a subtle-toned one for the countertop.

Lighter laminate sheets tend to make smaller spaces much bigger and more airy.

Before purchasing a laminate for your space, check with a colour sample where it will be installed.
Conclusion to Laminates
Laminates offer a visually appealing, durable, and cost-effective solution for updating homes and offices. Pick one that appeals to your sense of style and, most importantly, that is within your price range.
FAQs
Q. Which laminate is best for interior?
Matte-finish laminates are one of the most preferred laminate finishes that are used for the kitchen and other carpentry works. These laminates have a moderate reflective surface, and good resistance to scratches and dust, which makes matte finish laminates easy to clean and maintain.
Q. What are the laminates used in interior design?
What are laminates? Laminates are surface-finishing materials for home interiors, encompassing furniture, floor, and wall surfaces. They have a thin seat and a smooth surface. There are various applications for laminates, including coverings for furniture, counters, floors, walls, and ceilings.
Q. Is laminate wood or plastic?
Laminate flooring is constructed from thin, pressed wood board with a repeating printed image of wood fused onto a fiberboard core. One thing to note about laminate flooring is that it is not made from plastic but from a collection of wood fibers with a top layer of resin acting as a "wear layer".
Q. What is high quality laminate?
Higher quality laminates have a pattern repeat as high as 1 in 20 boards to give the natural pattern effect of genuine timber. High quality laminate floor looks and feels just like the real thing.