---
Citizens of Gurugram can make almost all payments online. Paying property tax in Millennium City is now also hassle-free, as users can pay their tax through various virtual channels using digital wallets.  
What is property tax?
A property tax is applied directly to the property, which is an amount that the property owner is expected to pay to the local government or municipal corporation in their area. Property tax must be paid on all real estate such as personal homes, rental homes, offices, etc.
All owners pay a certain amount as a property tax each year to the municipal bodies in their areas. In Millennium City, the Municipal Gurugram Corporation (MCG) collects property taxes from citizens. In this article
How to calculate property tax in Gurugram?
MCG launched a new system in 2013 with the goal of simplifying the property tax assessment and payment procedure by allowing citizens to self-assess their tax responsibilities based on the rates applicable to their unique type of residence.
To put it another way, MCG uses a tax calculating system that considers the size and use of the property.
As Gurgaon and Faridabad are classified as type A1 cities (all other cities in Haryana are classified as A2) for property tax purposes, the rates are similar for similar types of property in the two cities.
The property tax rate on residential property in Gurugram and Faridabad
For tax purposes, residential property is divided into independent houses, apartments or flats, and vacant plots in Gurugram, and the charges vary depending on the type of residential property you own.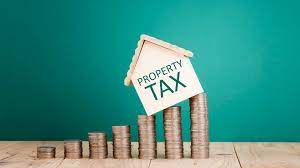 Independent homes built on plots
| | |
| --- | --- |
| House area | Property tax per year |
| Up to 300 square yards (sq yards) | Re 1 per sq yard |
| From 301 to 500 sq yard | Rs 4 per sq yard |
| From 501 sq yard to 1,000 sq yard | Rs 6 per sq yard |
| From 1,001 sq yard to 2 acre | Rs 7 per sq yard |
| Above 2 acre | Rs 10 per sq yard |
These rates apply to ground floor properties only. If the owner builds multiple floors, he has a 40% discount on the first floor and a 50% discount on the second floor while paying taxes. However, no discount is available if each floor is individually owned. Additionally, there is no tax on basements that are used solely for parking.
flats in housing societies in Gurugram
| | |
| --- | --- |
| House carpet area | Property tax per year |
| Up to 2,000 sq ft | Re 1 per sq ft |
| From 2,001 to 5,000 sq ft | Rs 1.20 per sq ft |
| Above 5,000 sq ft | Rs 1.50 per sq ft |
Vacant plots in Gurugram
Residential plots
| | |
| --- | --- |
| Vacant plot area | Property tax per year |
| Up to 100 sq yard | Nil |
| From 101 to 500 sq yard | Rs 0.50 per sq yard |
| Above 500 sq yard | Re 1 per sq yard |
Commercial, industrial and institutional plots
| | |
| --- | --- |
| Size | Rate |
| Up to 500 sq yard | Nil |
| 101 sq yard and above | Rs 5 per sq yard |
| 501 sq yard and above | Rs 2 per sq yard |
 Tax on PGs in Gurugram
Prior to 2018, Paid Guest Accommodation (PG) on Gurugram was treated as residential property and taxed accordingly. However, after MGC realized that it had incurred a loss of Rs 20 million due to this classification which was in effect since 2008 when the Municipal Authority was established, it changed the PG categories from Residential to 'lodging House 'for the purpose of charging property tax. Landlords are required to pay a tax of Rs 1,000 per bed annually as PG accommodation tax according to the Haryana Municipal Corporation Act.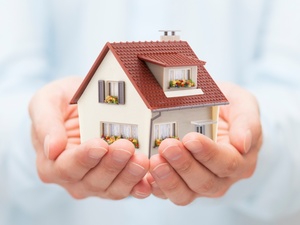 Shops in Gurugram
Under income tax laws, shops are treated as house property and not commercial property. The rates mentioned below are applicable only to shops located on the ground floor.
| | |
| --- | --- |
| Shop area | Property tax per year |
| Up to 500 sq yard | Rs 24  per sq yard |
| From 51 to 100 sq yard | Rs 36 per sq yard |
| From 101 sq yard to 500 sq yard | Rs 48 per sq yard |
| From 501 sq yard to 1,000 sq yard | Rs 60 per sq yard |
| Above 1,000 sq yard | Rs 15 as areas would be treated as commercial |
A property tax deduction of 40% will apply for the first floor and 50% for the second floor, if the entire building is owned by one person. If the landlord has rented a partial space on this property, he will have to pay 1.25 times the above rates for the rented space.
Property owners who enjoy a full rebate on property tax
The MCG offers a complete or partial exemption to certain individuals.
Flats up to 2,000 square feet - If you own an apartment in a residential community with less than 2,000 square feet of carpet space, you won't have to pay any property taxes.

Property Occupied by Freedom Fighters, War Widows, Defenders, and Family Members - MCG offers a full property tax exemption on property occupied by freedom fighters, war widows, former defenders, and their families.

Lal Dura Properties - As of April 1, 2020, MCG is also offering a full property tax refund on Lal Dura properties.

Early Birds: While MGC offers a 10% property tax refund for early risers, that is, people who pay property tax before July 31 of the appraisal year, they also offer a one-time 30% refund. % to owners, who pay their property tax installments. within 45 days of notification of rates.
How to pay property tax online in Gurugram?
You can pay in Gurgugram by visiting the MCG office in person or doing it online. Follow this three-step process to pay online at Gurugram.
Step 1: Log in to the MCG website, https://www.mcg.gov.in/. On the left side, you will find the Property Tax tab. Click on it to access another page that shows you various options. By clicking on the "Property Tax" tab on this page, the payment process will begin. To download your property invoice or register your claim regarding the invoice, click on the "Property Tax Invoice" option. Click here to search, assess or pay your property tax on Gurgagram.
Step 2: On the page that appears, you will need to enter all your property details, including property ID, owner's name, parent/husband's name, mobile phone number, email ID, district, town, suite, and address. After completing all the details correctly and carefully, click the "Search" button.
Step 3: The page that now shows your property tax will appear. If no miscalculation appears in the amount, proceed to pay the tax using your debit/credit card details, net bank credentials, or UPI wallet details. Once you have entered all the details, you will have paid your property tax.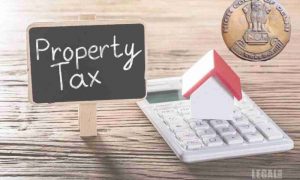 How can I pay the property tax bill offline in Gurgaon?
You can pay property tax offline in Gurgaon by visiting the property tax collection centers, also known as Citizen Facilitation Centers, or any Oriental Bank of Commerce branch in the city.
Penalty for late payment 
Residents and housing associations, who are not cooperating with property tax inspectors in Gurgaon, may face action as the city municipal authority has decided to file initial information reports (FIRs) against them. Services such as power and water supplies to these residents can also be cut off if they do not share the information requested by city real estate inspectors. The new directive of the MCG commissioner, Vinay Pratap, arrived at the tax department after the department faced several cases of housing associations and citizens of the new sectors that tried to withhold information.
Generally, if a property owner does not pay their taxes within the specified schedule, interest is charged at 1.5% per month on the outstanding payment obligation. In the event that the property owner is deliberately not informed of his property tax, the authority imposes a fine equivalent to tax evasion. The interest of 1.5% per month will also be charged if the tax liability is reported, if applicable. According to the rules, the amount of the fine should not exceed the initial liability.
Gurgaon property tax latest news
MCG on August 13, 2021, sealed five properties of defaulters. These owners did not pay tax fees higher than Rs 31 Lakhs. Gurugram Municipal Corporation previously announced that it would conduct a special campaign against property tax defaulters, in August 2021. MCG Mukesh Kumar Ahuja commissioners previously directed tax room officials to expedite tax refunds to property of tax defaulters. The commissioner instructed the district tax officials to issue notices against homeowners who have an outstanding amount of Rs 5 lakhs or more and seal their property, by conducting a special campaign in August in case of non-payment.
Haryana to assign unique IDs to all properties
Haryana's Chief Minister Manohar Lal Khattar said that each property in the northern state will be assigned a unique identification number. To be assigned to all types of real estate, including those owned by the state government and its various agencies, these unique identification numbers are expected to reduce property disputes in the state, while providing clear records of land and property to the state and to the general public.
Deadline extended till December 31, 2020
The coronavirus pandemic has affected businesses across India and civic bodies are no exception. It would be appropriate to cite here the example of the Gurugram Municipal Corporation. Against a general forecast of Rs 1,100 crore to generate revenue through property tax collection in FY 21, MCG was able to raise just Rs 21 crore between April and June 2020.
In view of the above situation, MCG considered the richest municipal body in Haryana, has extended the tax filing deadline until December 31, 2020, taking into account the current circumstances. Taxpayers who have accounts receivable pending from the fiscal year 2010-11, will receive a one-time discount of 25% on accrued liabilities, if they settle the account receivable until the fiscal year 2019-20, before December 31, 2020. The deadline to make use of the 10% deduction On taxes for 2020-21, has also been extended until December 31.
Previously, the Haryana government announced a one-time discount of 25% on installments for the years 2010-11 to 2016-17 to be paid before August 31, 2020.
Meanwhile, MCG has also introduced an incentive system for RWAs and ward committees to participate in the collection of property taxes. RWAs will be able to claim 5% of property tax collected from MCG for waste management companies in their areas.
MCG property tax payment 2020
However, amid a sharp decline in revenue collection from other sources, MCG has issued a warning to homeowners to settle their fees by October 31, 2020, or face an interruption in the supply of electricity and water. As a next step, MGC will seal the defaulters' properties and sell them on the open market to recover the installments. According to media reports, MGC has sent notifications to more than 1,600 defaulters in this regard.
After Diwali 2020, in fact, MCG has already started cutting water and sewer connections for property tax defaulters. Those residents, whose outstanding property tax bill is between Rs 1 lakh and Rs 5 Lakhs, will be punished with the loss of their water and sewer connections, while defaulters with installments in excess of Rs 5 lakhs will face the stamp of their properties.
In an earlier notice, the Haryana government said that taxpayers who pay their property tax during that period will be exempt from 25% of property tax from 2010-11 to 2016-2017.
Credit-
housing.com
Also, read-
Vastu Shastra tips for Water Fountains to bring positive energy