A beautiful home is everyone's dream! After all, it is the perfect place for comfort, safety, and warmth for most of us. No matter how big or small the house is, it is always a beautiful dream home for its occupants.
There are the largest, most luxurious, and expensive houses in the world. But we thought, why not put together a list of the most beautiful houses this time? There is no doubt that they belong to the richest people in the world, but it is always interesting to know such facts.
And who knows, you may even find some inspiration for your new home design and décor for the coming year. So without further delay, let's do it now!
Dracula Palace, Romania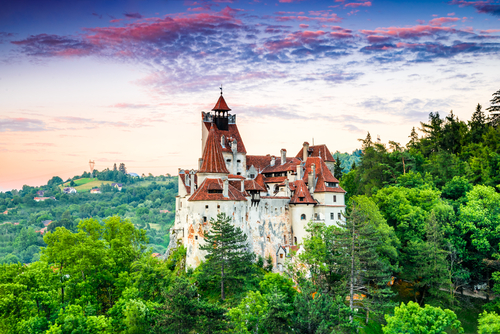 Known as Bran Palace but better known as Dracula in the rest of the world, it is a national monument and a very important landmark in Romania. Around 1920, Brand Castle was the official seat of the Kingdom of Romania.
Currently open to the visitor as a historical museum, it is one of the main attractions for tourists. The castle is surrounded by lush vegetation that gives it a very beautiful but intimidating touch.
Updown Court, UK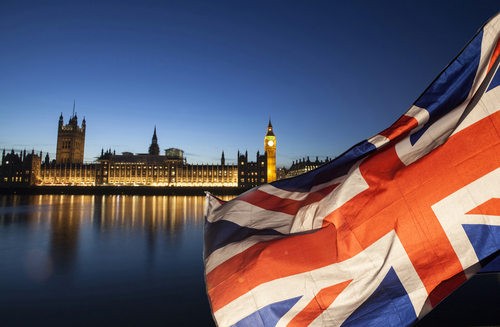 It is one of the largest and most beautiful houses in the world and is privately owned. Not far from London, you are in a small town in Surrey. The hotel has 103 rooms, including 22 exclusive rooms, 5 swimming pools, a cinema room, a garage for luxury cars, and a helipad.
This immaculate white building is surrounded by beautiful lush greenery with minimal crowds around it. The ultimate paradise for a luxurious and serene life.
Antilia, India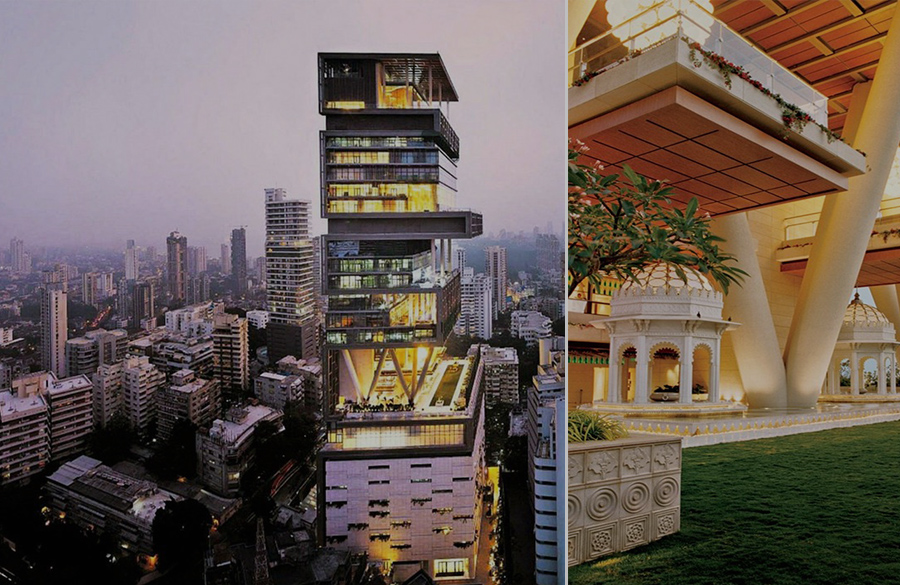 This personal skyscraper in central Mumbai is home to the Ambani family, one of the richest business names in the world. The entire building plan is based on Vastu Shastra, as the family has believed in him for generations.
It consists of 27 floors, with 3 helipads, air traffic control, 168 parking spaces, a ballroom, 9 elevators, a theater, a garden terrace, swimming pools, a spa, a wellness center, a temple, and also an ice room!
Also, Read – Top 10 smart cities to invest in plots
Villa Leopolda, France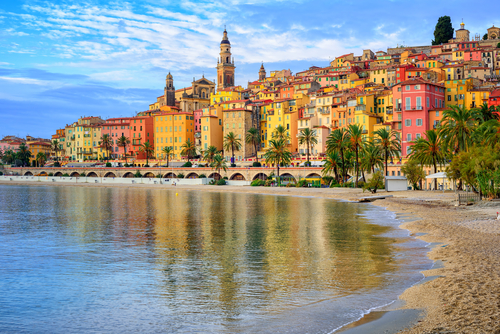 Built by Belgian King Leopold II in 1902, it truly deserves its place on the list of the most beautiful houses in the world. Located on the wonderful French Riviera, its beauty is unmatched.
Although it only has 11 bedrooms and 14 bathrooms compared to other properties in the same group, it complements well with a beautiful green deck that requires the effort of 50 gardeners to maintain.
South Coogee, Australia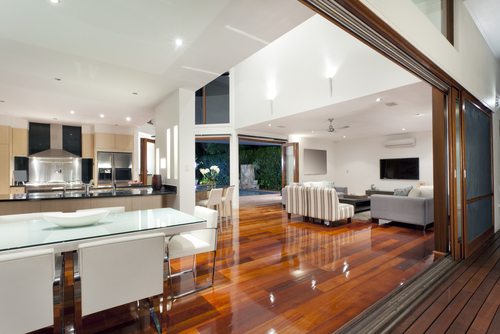 Beautiful property for those who live and love blue waters. One of the levels of the house, due to its proximity to the sea, is a large swimming pool. It has a kitchen, five bedrooms, and two living rooms.
The scheme is so vast and ambitious that it has been under construction for many years for this "summer residence".
Versailles – Florida, US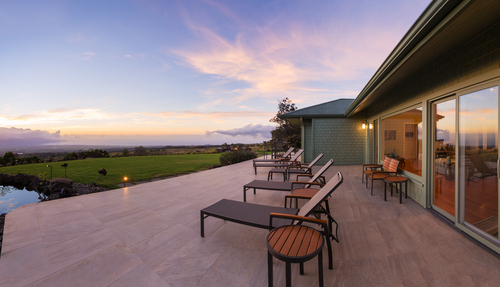 This is one of the largest and most beautiful houses in the world. This 80,000 square foot home is owned by the owner of the Westgate Resort. It is one of the largest family properties, inspired by the Palace of Versailles in France.
Its construction began in 2004 and lasted until 2019 and consists of 14 bedrooms, 11 kitchens, a wine cellar, 2 tennis courts, outdoor and indoor swimming pools.
The Manor, California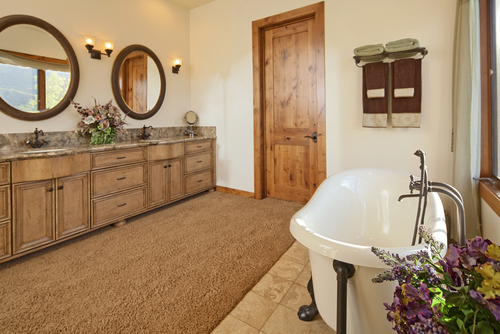 Designed in 1988 for television producer Aaron Spelling, it is the largest home in Los Angeles County. It was initially purchased in 2011 for $ 85 million but then traded for two years at a starting price of $ 150 million.
In June 2019, The Manor was sold for $ 119.7 million to an unknown bidder, and the deal set a new record for the highest sale in California history.
The Manor is a 56,500 square foot French mansion with 123 bedrooms (including 27 bathrooms and 14 bedrooms) located on 5 acres of land.
Starwood Estate, Aspen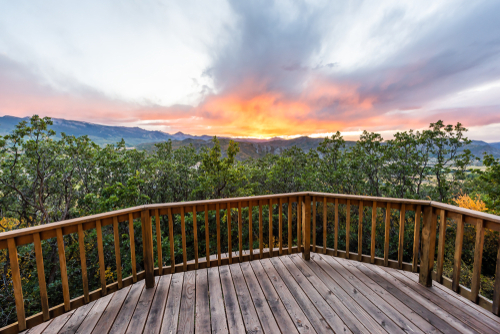 Another luxury property in the US that promises the best view of nature's beauty and brilliance. This property is spread over 30 acres with 5 bedrooms and 8 bathrooms with a great view of the Rocky Mountains.
A high-tech media room, fitness room, leisure kitchen, massage/ping-pong room, and a large wine/cigar room are available on the premises.
The master bedroom has to separate his and her bathrooms and large closets off of her bathroom with a glass-enclosed pool. This property is available for rent in the range of one night to a full month.
Clifton 2A, Cape Town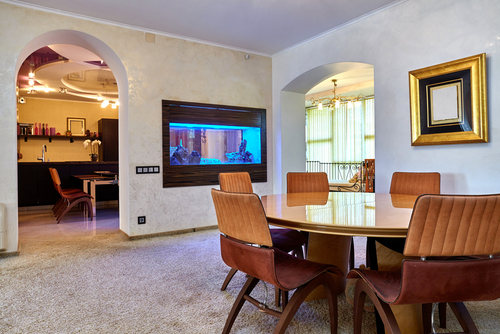 This villa is located at the foot of Lion's Head and was designed within the framework of the Saota Studio project in South Africa. It is one of the most beautiful buildings in the world, magnificent, but difficult to access.
Due to the remote area, construction was postponed for many years and strong winds. It is beautiful around every corner, but the villa has yet to attract buyers.
One Hyde Park Penthouse, UK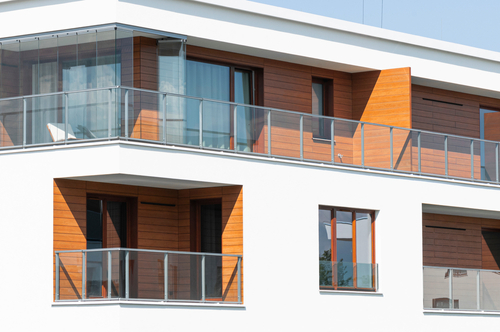 The cost of this luxurious penthouse is estimated at $ 160 million and is located in the most expensive area of ​​London, Knightsbridge. It was completed in 2009 as a very ambitious project in collaboration with Rogers Stirk Harbor + Partners, and interior design by the Kandy brothers.
It has some very unique features like heated marble floors, large closets, a 21-meter swimming pool, an exhibition hall, and a large library. Mandarin offers 24-hour security, housekeeping service, a dry cleaning room, and a wine shop.
It was advertised as a luxury smart home and has nearly 80 residential units. It is the home of billionaires, celebrities, and businessmen.
This was fun, wasn't it? Imagine that we are busy with our daily lives, there are home buyers for such architectural wonders! It is difficult to choose the best, every male is good and impressive.
This is the list that gives you a list of the most beautiful houses in the world. I hope you enjoy reading as much as I did while looking for it!
Also, Read – Beautiful Exterior Wall Paints for Indian Houses