Spring Rush-House Painting To Refresh Your Home
Spring gives us a sense of regeneration and excitement after a long winter. The transition in the environment from neutral winter tones through brown, gray and white to the bright colors of spring is inspiring! If you want to add some color to your home due to the arrival of the new season, now is the time to do it.
In spring, of course, not only are you ready to freshen up, but the weather is also great for painting. The weather is usually nice for painting outdoors, and it's much easier to hire professional painters in spring – if you wait until summer to paint, painters will be very busy.
COLORS FOR SPRING PAINTING
House Painting-The possibilities are endless when it comes to choosing colors to brighten up your home! If you're not sure where to start, it helps to get helpful advice for those around you. Nature offers a great spectacle in spring! Color inspiration can be found everywhere, from the different shades of green in your garden to the adorable little flowers across the city. It's a lot easier to start with the specific shade you've diluted once you know what colors you like.
– COLORS FOR EXTERIOR PAINT T O LIGHTEN UP YOUR HOME
Since most people don't change the exterior of their home often, you need something that will stand the test of time for exterior paint. Aside from your own personal style and what it currently is, there are several factors to consider when choosing a color palette for your house painting. You should choose something that blends in with the natural surroundings and complements the other houses on the street – you don't want to be the noisiest house on the block! Many places have paint color restrictions that must be followed, so make sure you're not breaking any rules by changing colors.
GORGEOUS GREEN
Green is always a pleasant choice for an outdoor house painting look as it adds a pop of color while being neutral. While shades of hunter green are popular year-round, we love the concept of using lighter greens as a solid exterior color for a new spring look. Try Basil with Sherwin-Williams if you want something darker, and October Mist with Benjamin Moore if you want something lighter.
BUTTERY YELLOW
Yellow is a wonderful spring color as it quickly brings joy and happiness. While yellow variations are often used indoors, we like soft buttery yellow for outdoor house painting. It's a style that stands out but doesn't overdo it when paired with a crisp white border and accents. Soft yellow is great because it can be used as a flavoring pigment with lighter colors – how pretty would a pink or blue front door look? Benjamin Moore's Pale Moon is a great exterior color.
– COLORS FOR INTERIOR SPRING PAINT TO LIVEN UP YOUR HOME
When choosing new spring colors to decorate your home, keep in mind how the space works. Perhaps you would like something brighter and more dramatic house painting to add some life to a place meant for entertainment. Look for softer, calmer tones in places like bedrooms, bathrooms, and even family rooms where you want to relax. There's so much room for creativity – once you've decided on the colors of your walls, you can start adding accent colors to other components.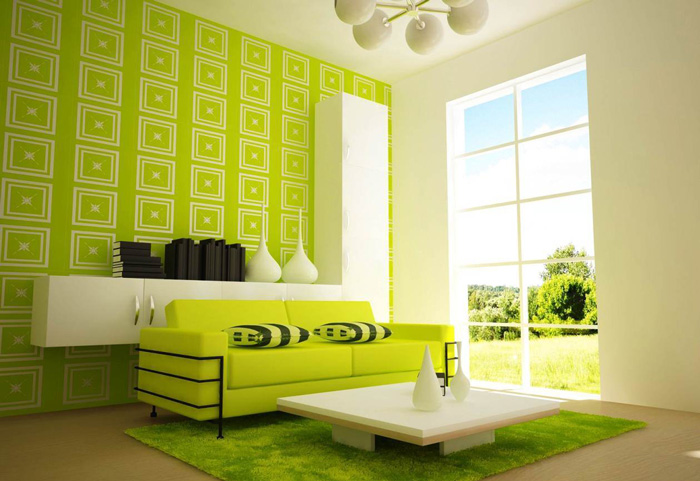 BLUSH PINK
Blush is the basic color of spring. This soft pink has the same Easter pastels as the Easter pastels, but with a more elegant twist. The beauty of pink blush is that it comes in a variety of shades, from an almost white tone with hints of pink to a rosy, sheer light pink that doesn't go overboard. This warm, soothing color instantly feels like this anywhere. When it comes to taste buds, anything happens! For a more subtle aesthetic, choose neutral colors like soft white, light gray, or beige. Pair it with sage green, sweet blue or a deeper gray for a more dramatic house painting look.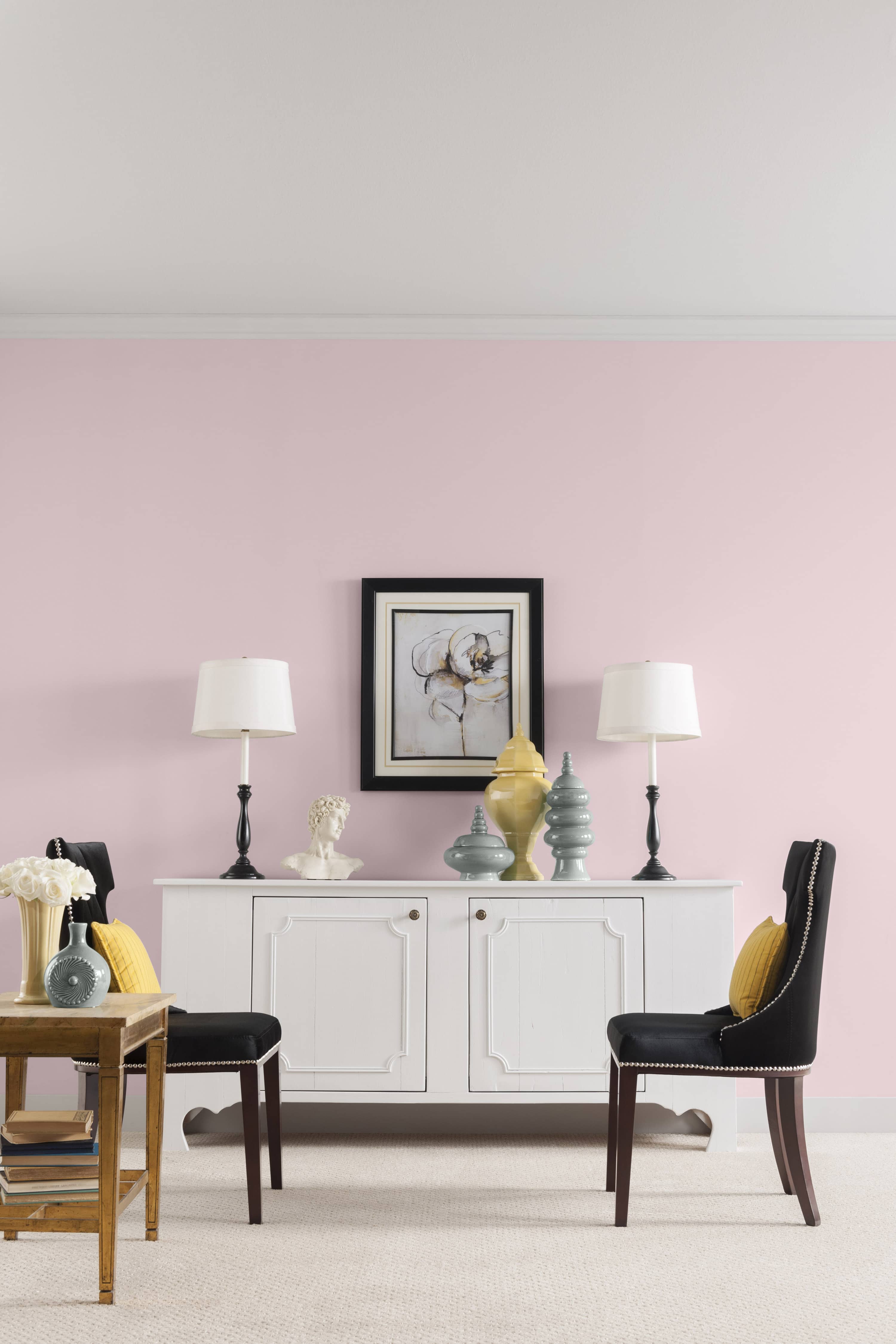 SOFT AND SUBTLE GRAY
We know what you're thinking. Gray for spring? Definitive! Properly styled, the gray walls of spring can really sing. In this case, it's all about the accent colors. A soft shade of gray on plain white walls is another great option that really adds to the more colorful elements of your pop space. This is a great choice in a room with a cool dramatic element you want to highlight, like a wall with a large window, a fireplace, or even artwork. Soft gray provides a perfect backdrop to play with colour, from sunny bright yellow to bright turquoise or bright fuchsia pink to introduce those beautiful elements of spring. For a true soft gray try Benjamin Moore's Light Pewter or for a more glamorous look Sherwin-Williams' Alpaca.
Also Read – Easy Home Renovation Options in India