Easy Home Renovation Options in India
Your charming old house that you have lived in for years, dreaming of many unforgettable years, is beginning to show its age. Not everything old is gone. Older houses and apartments can have their own set of headaches when it comes to renovation. And sometimes you find that your comforts just don't meet the needs of your growing family. If you are thinking of renovating/renovating your house, here are some things to keep in mind.
Why Renovate?
You may have many reasons to renovate your home. You may be looking to sell your home and want to increase its saleability and market value. Or maybe you want to change the image of your home, making it more modern. Safety and security issues can be another reason for a home renovation. After all, the old house had a lot of wear and tear from the elements, and could present a safety risk if you didn't keep it in step with the changing components and times!
Renovation of a House: Where to Start?
Home renovation is a large-scale affair that requires a lot of resources: attention, time, money, etc. It's easy to feel overwhelmed with all that needs to be done. Let's simplify this by breaking your project down into more manageable steps.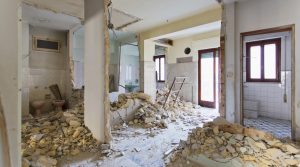 Evaluation: The first step in home renovation is to evaluate the structural elements of your home. Make sure the structural elements of your home are strong, meaning they can last for many years. It includes the foundations, roof (in the case of a single-family dwelling), water supply, electricity, plumbing, walls, beams, floors, sides, windows and other security elements. You may find that some components need to be disassembled and replaced, or completely rebuilt. Your budget will largely be determined by this first step.
Set a goal – Depending on why you want to renovate your home, your approach may change. For example, if you finally want to sell the house, you don't have to worry too much about the interior decoration. You may want to focus on repairing any damage to the original structure. On the other hand, if you want to refresh the look because you plan to stay, you'll need to be very meticulous about the smallest details.
Plan – It's important to think about the bottom line during a home renovation to avoid costly reboots later on. Financial planning is one aspect of a renovation project, but it is not the only aspect. Taking a sketch on a paper napkin of a complete architectural and interior design plan and implementing it takes time. First, decide on the scope of the redesign, that is, whether you want a complete overhaul or just a cosmetic change. Decide what you would like to outsource and what you would like to do on your own, ie do it yourself. Compile a financial budget, calculating labor and service costs, material costs, and emergency overheads. Planning begins with looking beyond appearances and searching for details.
Get professional help – Unless you are an expert in architecture and interiors, you are unlikely to take care of everything on your own. Or maybe you don't have time. Find professionals when necessary to ensure quality work in line with the latest trends and determination for life. Find the best reseller in town that fits your budget and seek referrals from friends and family for a good, reliable deal. Of course, this will mean a higher total cost, but it may be worth spending on a superior end product.
Interiors: You can do it yourself or have it done professionally. It is a good idea to add a touch of personality to your interiors so that you really feel at home in the renovated house. A house is often a reflection of the personalities of the owners, and tweaking the details to suit their likes and dislikes can transform it from a simple house into a warm and welcoming home. Look at lighting (fluorescent vs. yellow, visible vs. hidden, functional vs. stylish, etc.), colors (paint or wallpaper), furnishings (traditional vs. eclectic vs. contemporary, etc.). For example, Urban Ladder has a wide range of interior styles to choose from. You can simply browse and shop from the comfort of your home.
Also Read – Top 5 Posh Areas in Bangalore(Residential and localities)
This is the basic start to help you shape your remodeling project.
Renovation Ideas For Homes in India
Let your creativity flow and make the most of these home renovation tips to make your dream home even dreamier!
Think of a theme – Having a theme is a great way to coordinate colors, furniture, and accessories. For example, you can get "royal" for your living room and opt for heavy carved wood furniture and ornate wall hangings to get the royal look. For the bedroom, you can go for a modern look and create a simple and uncluttered look with clean cuts. Your theme can also be designed around the purpose of the room, for example a small play area in your living room when you have your friends over.
Change of position and perspective: Sometimes simply changing the position of the sofa can dramatically change the look of a room. Add a touch of fresh modernity to your home by rearranging and rearranging your furniture and artifacts!
Floor Makeovers – This can be done in two ways: Change the floor itself, which can be an expensive undertaking. Another simpler option is to change the upholstery of the floor. Lay down some rugs, rugs, and other soft items over most of the visible area. Home Town has a great selection of furniture and offers 'design-build' services to make your home renovation easy.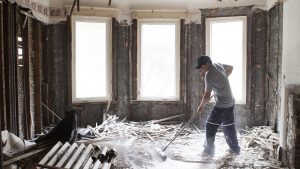 Walls and Wall Art – A great way to add meaning to those lousy walls is to use wall art to communicate a message or paint your favorite theme. For example, flowers or decorations, or even personalized phrases or words, can make a big difference in the personality of your room. Imagine having a world map as a feature wall in your personal room, you're excited to travel! Sexy, isn't it? Several companies, such as Asian Paints, offer wall art services. If you prefer a harmonious look, choose a bold accent wall. For areas prone to moisture, you may want to consider installing tile.
Rearrange lighting: Lighting can make you feel at home. If you're used to harsh fluorescent lighting, try choosing soft, yellow, dim lighting. You can use light to show off special features like your own wall art or a bonsai you received from Japan – use spotlights to match the theme of admiration. Philips offers a range of lighting to suit everyone's unique needs.
Go Green: Add new plants to often overlooked nooks and crannies to literally bring it to life. Or to accent a space, add a miniature fountain with a colorful plant. Use hidden lights to focus on him. Another cool idea is to add a natural rustic look to your home. Choose materials or tiles that resemble stone, wood, etc. for a rustic effect.
Increase storage space – Homeowners, especially small home owners, seem to have constant difficulties with storage space. Spacious, well-hidden storage space is a blessing, but even cool-looking shelves work just fine. Especially in the kitchen, inexpensive shelves or mounting shelves can be great for hiding your toaster when it's not in use.
Add a personalized space: If you want your home to be a true reflection of yourself, dedicate a corner or a wall to show your passion or hobby. If you are a painter, hang your most recent painting, perfectly framed. If you're a singer, click on your photos singing or playing, or add replica band instruments. The idea is to talk about your passion through your walls.
Bathroom spaces: The space in the house that is often overlooked is the bathroom. Whether they are big or small, you can enhance their appearance. Small spaces tend to appear larger in mirrors. So why not have a full-size mirror to open up your cluttered bathroom space? Using patterned tiles is a great way to add some color and design to a boring bathroom.
How to Fund Your Home Renovation?
Anyone can renovate an old house on a tight budget. But the real challenge is how to renovate a house on a budget. Remodeling a house on a budget is not a very difficult task. You just need to do your research and use the right products and services. It is also important to plan for anticipated and sudden expenses that may arise. You can turn to online personal credit services like MoneyTap to get the credit you need to help build your dream home again.
Also Read – The difference between renovation and maintenance?