Small pooja room designs in apartments offer a serene escape from the outside world's chaos and the hustle and bustle of a busy home. These sacred spaces exude tranquility and reconnect us with our humble origins. Discover innovative ways to enhance your apartment's ambiance and elevate your pooja room, creating a peaceful and spiritually uplifting sanctuary within your living space.
These mandir designs are ideal for compact flats and apartments, making the most of the limited space available in such smaller areas.
1. Small pooja room designs in apartments with jaali doors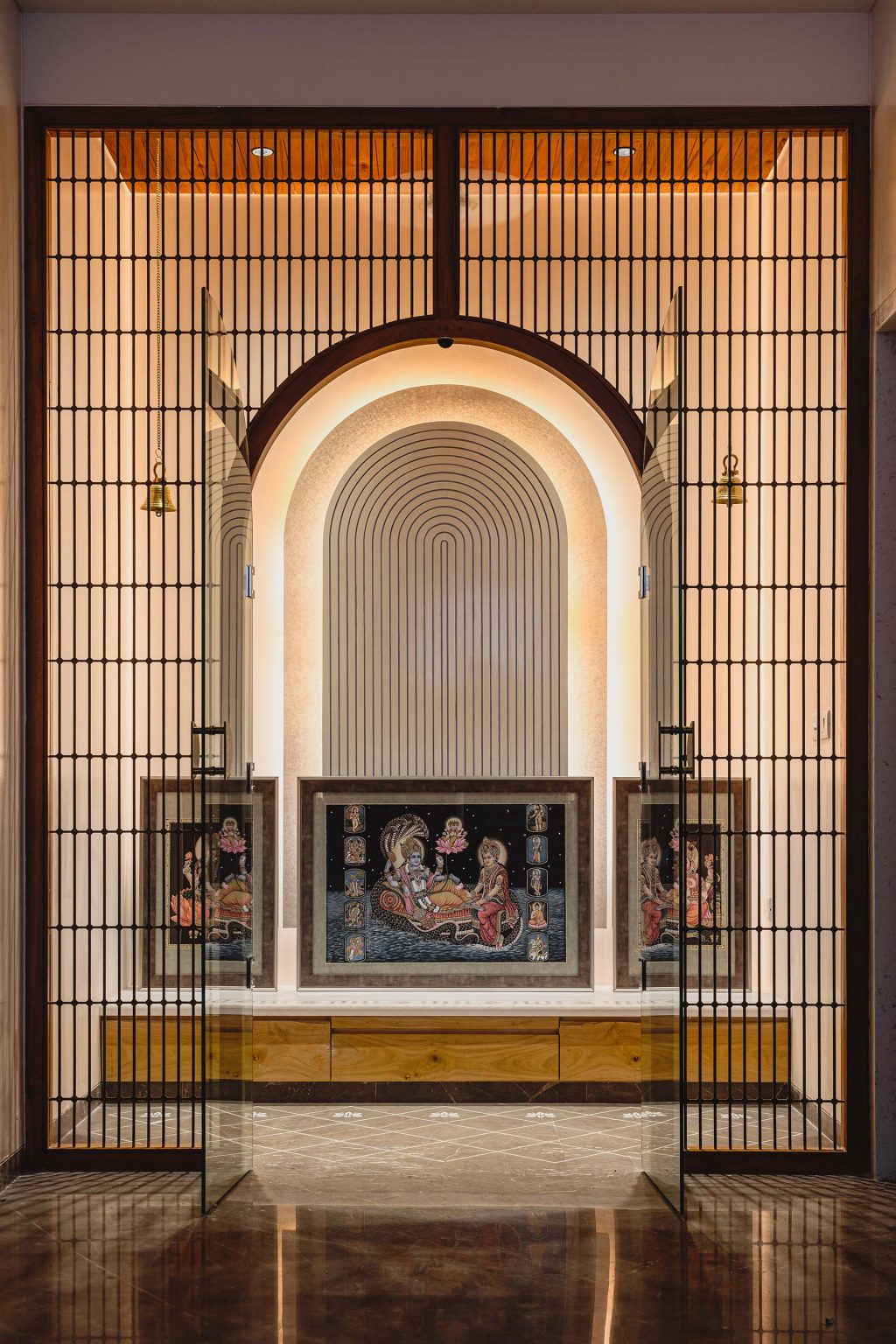 The intricately crafted jaali doors, constructed from wood or stainless steel, serve as dividers for the small pooja room designs in apartments. These doors can be installed in either the
living room
or the bedrooms, depending on your preference.
2. A distinct corner for pooja ghar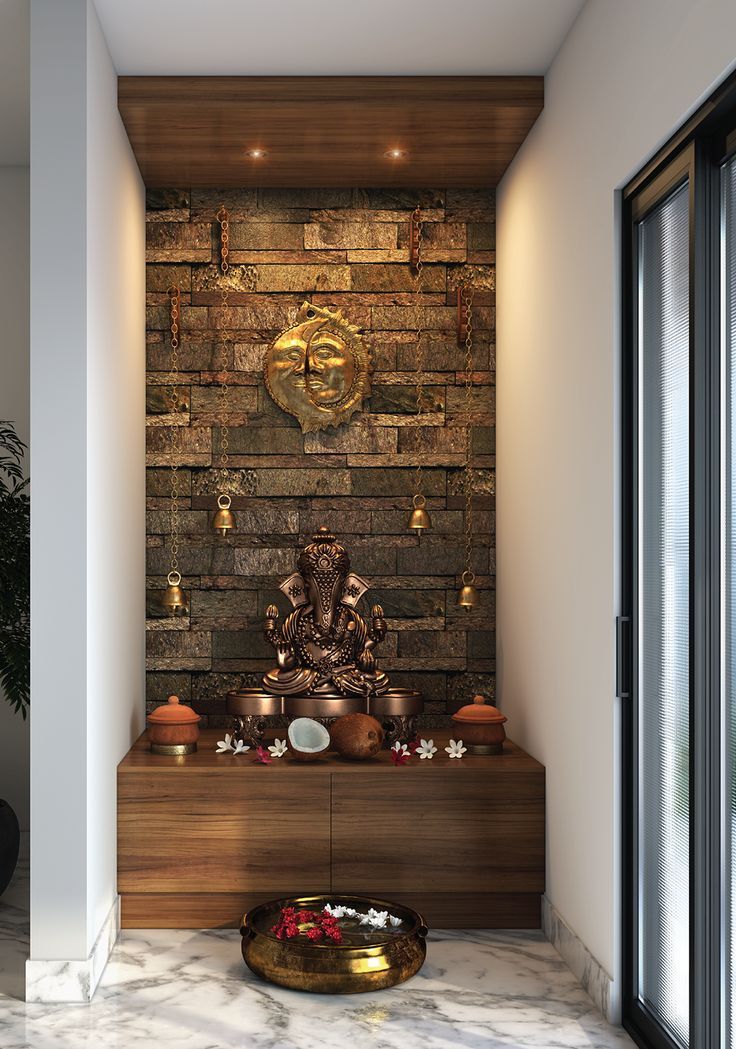 Small pooja room designs in apartments make clever use of the often neglected corners in our homes. These spaces, which might otherwise go to waste, are transformed into beautiful and functional pooja rooms. By selecting a backdrop that resonates with your style, adding some decorative lights, and a few thoughtful touches, you can create a serene and sacred space for your daily prayers and rituals.
3. Wall mounted mandirs as small pooja room designs in apartments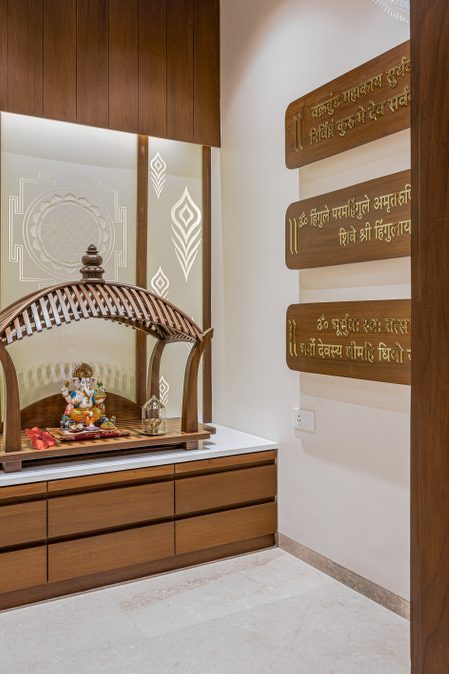 In small flats and apartments, maximizing space is essential, and wall-mounted units offer an excellent solution for this. These compact and efficient units are ideal for creating
mandir designs
as they occupy minimal space while still showcasing and providing ample room for the pooja ghar. They allow residents to make the most out of limited space while maintaining the sacredness and beauty of the pooja room.
4. Partitions to differentiate between pooja room and other rooms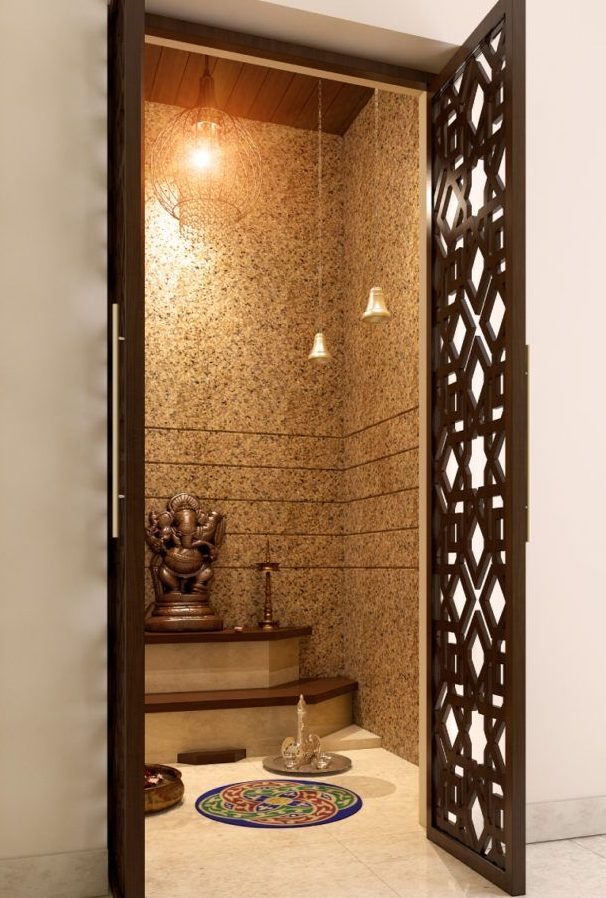 Creating room segregation can significantly impact the utilization of space in small flats and apartments. By transforming a corner into a small pooja room, residents can have their own little Pooja mandir without sacrificing too much space. This clever design approach allows for the incorporation of a sacred space within the limited area of the apartment, making small pooja room designs in apartments both practical and efficient.
5. Wooden small pooja room designs in apartments