Noida was founded on April 17, 1976, under the UP Industrial Area Development Act, 1976, as a result of increasing pressure on Delhi's existing infrastructure. UP's Bulandshahar district's Noida Authority was created to carry out the planned development of a city that was once composed of 36 villages.
New Okhla Industrial Development Area and the authority that governs it are both called Noida (New Okhla Industrial Development Authority).
Objectives 
The official website of the Noida authority lists various objectives of the development authority. Among these important is its responsibility for land tenure in areas notified through the UP government under the Land Tenure Act of 1894.
1.Preparing master plans for the development of the area.
2.Delineation and development of sites for various land use.
3.Allocation of plots/real estate as per the regulations.
4.Regulating building constructions.
5.Establishing industries and providing infrastructure and facilities.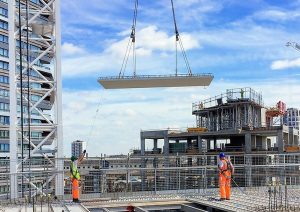 How to check allotment of plot/property  online
Under various schemes that are advertised from time to time, the Authority allocates land and property to various categories, including industrial, commercial, institutional, residential, and group housing.
The eligibility criteria and award procedures for applicants are found in the appropriate Noida Authority Program brochures. Details of the current schemes are available on the website, https://noidaauthorityonline.in.
How to make payments to Noida Authority?
All payments to the Noida Authority must be made through a demand transfer/money order at a bank authorized by the Authority.
Provisions have also been made to accept Noida Authority payments online anywhere, at CBS / core banking branches of selected banks. Online payment tools are available at these branches and also from the "Create Challan Online" link on the homepage of the website. https://noidaauthorityonline.in.
How to get your grievances redressed
At the Noida Authority, the AGM, DGM, GM, Project Engineer, or Chief Project Engineer can be contacted between 10:00 a.m. and 1:00 p.m. on weekdays, to address complaints regarding assigned property or civil facilities. If the person is not satisfied with the decision, one can make a representation at the front desk for consideration by the Grievance Redressal Committee. As a last resort, one can contact the CEO of the Authority with a letter, which can be delivered on weekdays between 12:00 a.m. and 1:30 p.m.
Noida Affordable Housing Authority 2021 Scheme
The Noida authority, in March 2021, launched a scheme to allocate around 400 flats, which were built under the affordable housing scheme. These units, consisting of one- and two-bedroom flats, were built in 2013 under an affordable housing scheme launched by the then state government. The 32 sq. meter one-bedroom apartments are priced at 14.07 lakhs, while the 71 sq. meter two-bedroom apartments are priced at 30 lakhs.
Credit- housing.com
Also read- Amrapali projects construction by NBCC could be delay due to fund crunch: receiver to SC