---
The Maharashtra Housing District Development Authority (Mhada) has told the state government that it is willing to give up its share in FSI to create a social housing stock if it pays a premium for it.
The State Department of Urban Development has requested objections/suggestions to Mhada's proposal to amend Regulation 33 (5) of the Development Promotion and Control Regulation-2034, which will allow the authority to settle with the premium.
The rule states that all plots in Mhada over 40,000 square feet, facing an 18-meter wide road after redevelopment will be able to use an FSI of 4. Additional FSI 1 must be shared with Mhada on a 33:67 basis, with Mhada obtaining the Most, FSI was to be used in its entirety by both entities for social housing. Mhada's stake in FSI would be handed over free.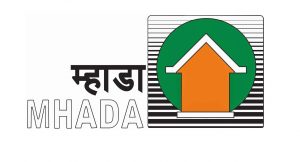 Mhada
suggested that instead of the FSI, a premium of 60% of the 35:65 ready account ratio is allowed. This time, the community/developer participation has increased to 65%. Also, the community/developer is not required to use 1 FSI to create social housing.
Architect and activist P.K. Das said that the condition should not be changed and that Mhada should not be given the option to encash the FSI, as it would defeat the main objective of creating it (creating affordable housing). Activist Chandrashekar Prabhu said that under the earlier law, Mhada's share in FSI was 67%, which under the new proposal was reduced to 35%.
Also, read-
To style your bathroom these are the top ten most popular Bathroom Designs