The Urban Development Department has notified the rules to extend the deadlines for the completion of real estate projects registered with the Goa Real Estate Regulatory Authority (RERA). According to the rules, the builder will have an additional period of one year to complete the project with any additional extensions granted as the case may be.
Goa RERA President S Kumaraswamy said that the builder or real estate company will have to submit an application to Goa RERA at least three months before the expiration of the registration period and only in exceptional and unforeseen circumstances can the period of three months.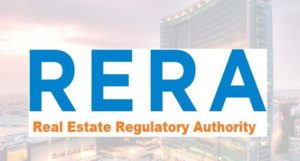 The Rules – Real Estate Project Registration Extension by Goa Real Estate Regulatory Authority Regulations, 2021 – provide guidelines for extending the already approved validity period for completion of real estate projects.
Goa RERA will charge Rs 10 per square meter of land proposed to be developed with a minimum of Rs 50,000 and a maximum of Rs 10 lakh to extend the project completion time.
Kumaraswamy said the builder would have to submit a proposed project plan showing the latest stage of development along with an explanation of the delay in completing the project.
"An explanatory note must be submitted on the status of development work on the project and the reason why development work on the project was not completed within the declared time of project registration," he said.
Real estate companies will need to obtain all other approvals and extensions before heading to Goa RERA for an extension.
"An extension that in total will not exceed a period of one year can be considered. An extension after one year will be decided on a case-by-case basis," Kumaraswamy said.
Credit- Et Realty
Also Read- Punjab CM orders Probe on Realtors not offering Amenities to Homebuyers