Anandpur Sahib member Lok Sabha and former Union Minister Manish Tewari pointed to the problem of realtors in Mohali, Kharar, Kurali, and New Chandigarh not providing the promised amenities to buyers. He raised the issue in a letter to the Chief Minister of Punjab, Captain Amarinder Singh, who turned the investigations over to the Chief Secretary of the Department of Housing and Urban Development.
Replying to the letter by the MP, the chief minister said, "I have before me your letter bringing to my notice that real estate developers in Mohali, Kharar, Kurali, and New Chandigarh have not fulfilled their obligations after selling plots and flats to people who have invested their hard-earned savings. I have directed the principal secretary in the department of housing and urban development to look into the matter and submit a report in a fortnight whereafter I would like to review it at my level."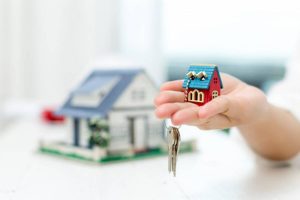 The development comes in the wake of locals telling MP Manish Tewari about the problems they face at the hands of real estate developers during a meeting with him. The MP escalated the case with the prime minister.
On July 26, Senior Superintendent of Police (SSP) Satinder Singh formed a Special Investigation Team (SIT) to investigate malpractices allegedly supported by the Mohali corridors. The SIT was formed after receiving numerous complaints against the owners, the SSP said. It is chaired by Superintendent of Police (Rural) SP Ravjot Kaur Grewal and supported by two Deputy Superintendents of Police (DSP) at the officer level; DSP Manjit Singh and DSP Joginder Pal Singh.
SSP Satinder Singh said that landowners were deceiving people and farmers on their land. "All angles will be investigated and no realtor found guilty be acquitted. He said our efforts are to eradicate clumsy properties in our area. The Greater Mohali area Development Authority (Gmada) had previously filed a complaint against 48 colonists who were detained by the police.
The SSP said that the main task of the SIT will be to identify illegal settlers who are working in Mohali and who are not operating according to the standards set by the Punjab Apartment and Property Regulation Act (PAPRA), as well as against those facing probes with the Real Estate Regulatory Authority (RERA).
Mohali Police recently hired 48 construction companies to develop illegal settlements and sell them to people in the villages of Jhampur, Badmajra, and Behlolpur villages in Mohali. A case was recorded after the Additional General Manager (ACA), Gmada, wrote a letter to the SSP to take action against the guilty builders. According to the complaint, 15 colonies of farmlands were taken by deceiving the villagers and selling them without obtaining a change of land use (ULC).
Also read- Notices sent to 130illegal Structures in Aravalis Faridabad