Entrance doors and interior doors play a major role in providing security and privacy to different areas of the house. Therefore, factors such as strength, durability, ease of maintenance, weather resistance, cost, materials, and location must be taken into account when selecting door types.
Door material
Solid doors are made of wood and are used as a front door because they are more expensive. Although wooden doors add warmth and look attractive, the downside is that they are prone to termites and cracking, need maintenance, and tend to swell due to absorbing moisture.
Hollow-core doors or flush doors are used as interior home doors. It is affordable, lightweight, and can be finished with materials such as laminate, veneer, acrylic, or paint.
Glass doors are translucent, let in light, allow unobstructed views, and provide an element of openness inside.
Aluminum doors look elegant, strong, and durable and can be powder coated in various colors. One disadvantage is that aluminum tends to oxidize and corrode in the presence of salt-laden air.
PVC doors are lightweight doors reinforced with galvanized steel. These products have become popular because they are cost-effective, easy to maintain, and resistant to rust, corrosion, and peeling.
Fiberglass is one of the newest door materials available on the market. The best part about fiberglass doors is that they are lightweight, sturdy, durable, easy to maintain, waterproof, and rustproof.
Another common door material is PVC or polyvinyl chloride, which is lightweight and available in a variety of colors. PVC doors are easy to maintain, termite resistant, moisture resistant but prone to scratching.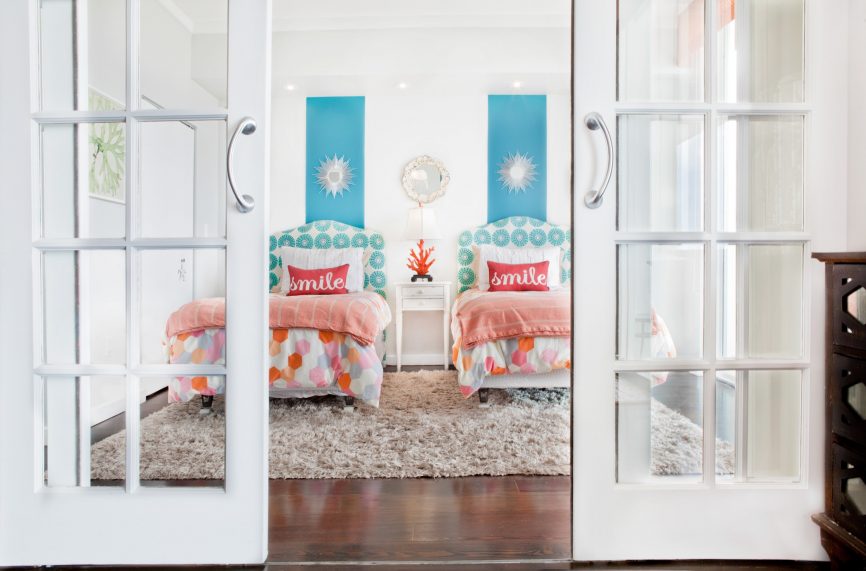 Door mechanisms
The hinged door moves on hinges and is one of the most used door options for the home.
Sliding doors consist of a pulley mechanism that allows these doors to slide horizontally along a bottom rail.
Swing doors are available as single swing doors and double swing doors with two door panels. These come with a rotation mechanism that allows the door to move in and out.
Folding doors consist of narrow panels that stop and fold when the door is opened. These are space-saving doors that fit into a large balcony opening and create good indoor and outdoor communication.
A pivot door is a great way to save space, as it uses only half of the space on each side of the door. These doors use pivot hinges to support the door so that it can rotate along its vertical axis.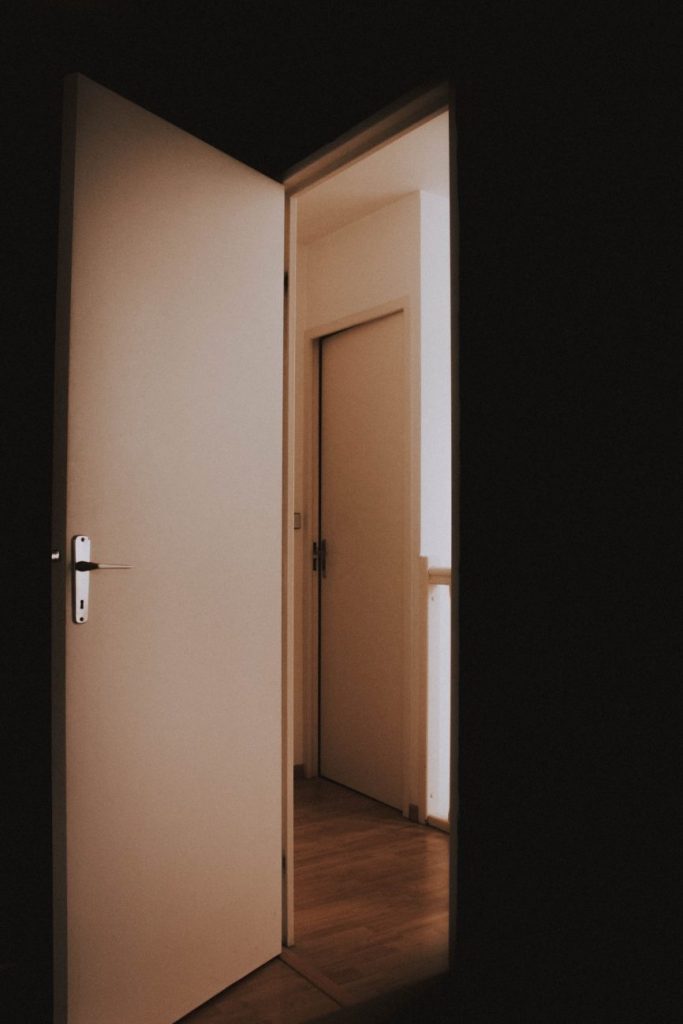 Door styles
The hatch doors feature slats that ensure privacy and ventilation even when the door is closed. It is best suited for areas such as the bathroom, kitchen, and washing areas.
Sliding doors are space-saving sliding doors that slide on rollers on a low track. A partition is created inside the wall so that the sliding door can slide when the door is fully open.
French doors have frames around glass panels that look aesthetically pleasing, bring in lots of natural light, and create the perfect connection between indoors and outdoors.
Also Read: Celebrity Homes on beautiful islands