For many of us, the favorite place in our homes to relax with a hot cup of tea or coffee and a beloved book is the balcony or patio. Your balcony grill design area offers the perfect setting to unwind, enjoy quality time with family and friends, and soak in the surroundings. However, it's paramount to ensure the safety of your loved ones, especially children and the elderly. This can be achieved by selecting the most appropriate balcony safety grill designs. We have curated a collection of balcony grill designs suitable for flats and single-family houses to assist you in creating a safe and enjoyable outdoor space. Continue reading to explore the various types of grills that can enhance your balcony safety grill design.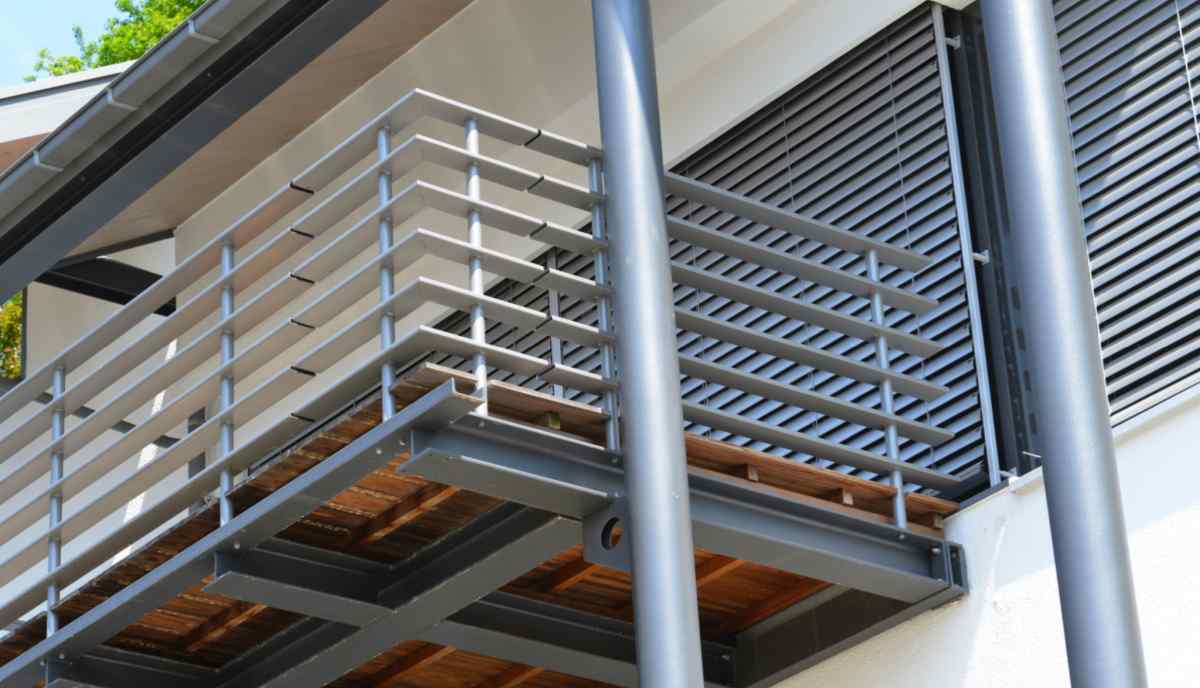 Wire Mesh Balcony Safety Grill for Apartments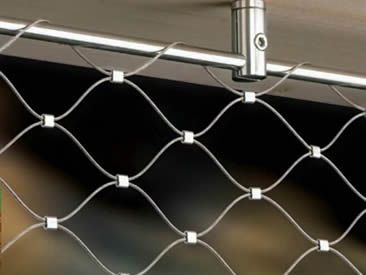 Mesh serves as an excellent choice for a balcony safety grill design in apartments, especially when you have children and pets. Its lightweight yet durable nature makes it ideal for modern balcony grill designs where finding the right balance between aesthetics and safety is crucial. These considerations become even more vital if you have young children or pets around. Mesh offers an effective solution to address these concerns. With the addition of a striped rug, a comfortable chair, and well-placed planters and pots, you can transform a plain steel grill design for the balcony into a delightful haven of tranquility.
Toughened Glass Balcony Grill Design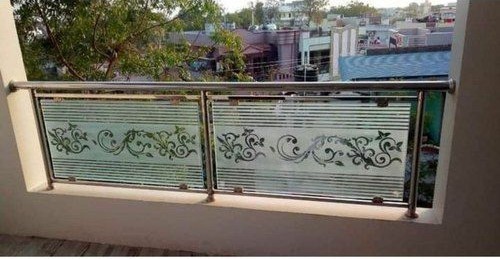 Patterned wrought iron grills can impart a rich and extravagant appearance to your outdoor area. Take, for example, a spacious balcony within your home that has been transformed into a communal space with the addition of a wicker couch set, coffee table, and storage cabinet. Incorporating a transparent strengthened glass grill design for the balcony ensures you can enjoy an uninterrupted view of your surroundings. Moreover, toughened glass, being a durable material, can help mitigate the risk of harm in the event of an unforeseen accident. This combination of aesthetics and safety is a key consideration in balcony safety grill design.
Patio Brick Wall Balcony Grill Design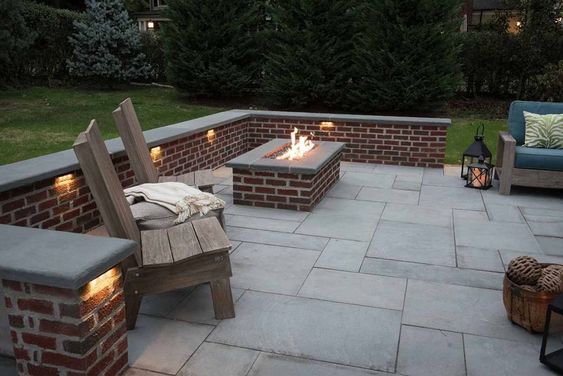 Balcony grills integrated into brick walls add a fantastic touch to a rustic patio setting. If you're wondering how to cover your balcony gracefully, brick walls provide an excellent solution. Transform your spacious balcony into a cozy patio by constructing a parapet of bricks around it. The combination of grey walls, silver railings, and glass walls yields a clean and modern aesthetic. Complementing features such as potted succulents and comfortable outdoor couches make this modern and stylish balcony safety grill design a perfect setting for dining al fresco beneath the stars. Brick walls are versatile and bring a touch of natural beauty to your home.
Construct Grilles for a Balcony with Wood Panelling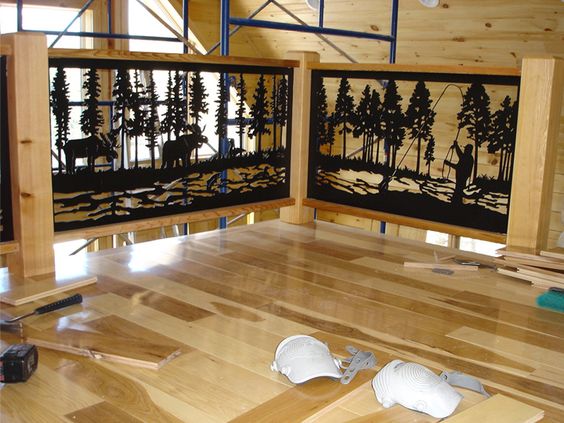 Creating a delightful retreat on your balcony is achievable by incorporating wooden paneling to accommodate your barbecue grills. Integrating wooden paneling into the overall balcony safety grill design can offer you a serene space removed from the city's hustle and bustle. The addition of wall creepers and planters enhances the sense of seclusion. Furthermore, the use of wicker patio furniture imparts a rustic ambiance to the area. For a more relaxed seating arrangement, consider adding some floor cushions, especially when entertaining guests. This combination of wooden elements and greenery is a thoughtful approach to balcony safety grill design.
Safety Grill Design with a Collapsible Gate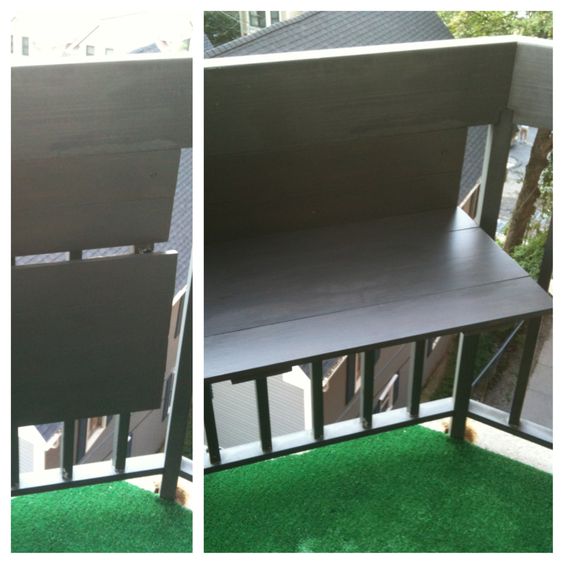 The balcony grill design featuring a retractable gate is unparalleled in conveying a sense of security. Opting for a foldable grill design is the perfect choice when seeking grill designs suitable for a compact balcony space. Moreover, the unobstructed flow of natural light creates an illusion of more space. Whether it's for your morning cup of coffee or an evening cocktail, this balcony will quickly become your favorite spot! Families with pets and children will particularly appreciate this balcony safety grill design, as it doesn't obstruct the view while ensuring safety.
Concrete Balcony Grill Design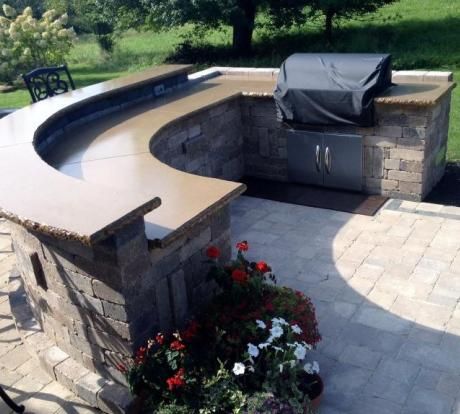 Concrete grills serve as an excellent choice for balconies that face potential damage from the elements. Concrete is a robust, weather-resistant, and durable material suitable for various applications. Consider this example of a dark concrete wall adorned with lush green and pink vegetation. The addition of a steel railing in the background lends a modern touch, while the concrete blocks offer a sense of complete privacy on your balcony. These balcony safety grill designs are highly durable and can withstand a significant amount of wear and tear, making them an excellent long-term investment.
Wooden Fencing for Open-Concept Balconies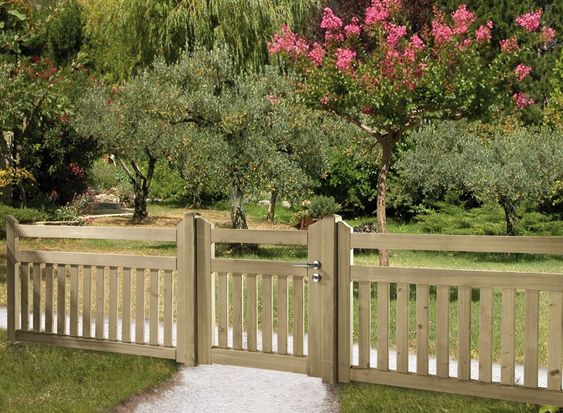 A wooden fence can lend a feeling of expansiveness to your garden or yard, and in this balcony safety grill design, metal has been incorporated to provide additional reinforcement. The white fence contrasts beautifully with the green synthetic grass covering the ground, creating a serene atmosphere that offers a delightful escape from the routine of daily life. This design enhances the aesthetics and seclusion of your patio area without obstructing the view, making it a well-balanced choice for balcony safety grill design.
Raised-Railing Balcony Safety Grill Design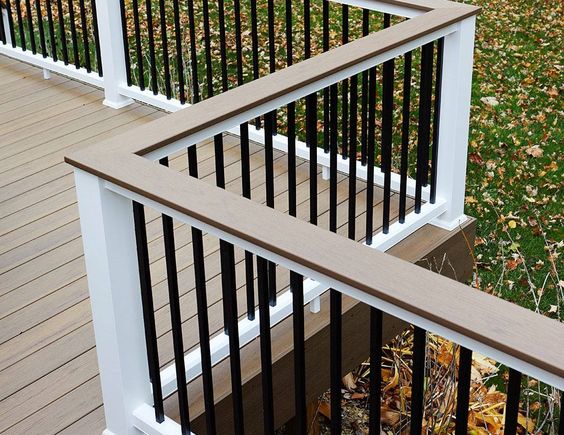 For creating a child-friendly balcony, raised-railing grills stand out as the most effective solution. Incorporating a raised railing into your balcony safety grill design elevates your space, opening up new possibilities for maximizing vertical space. This design concept works exceptionally well for modern balconies, as exemplified by this grill design and house styled in a warm boho fashion, perfect for enjoying the view. Pair the metallic elevated fence with outdoor chairs, vibrant throw cushions, and a small vase of fresh flowers to achieve this inviting look. The vista from this vantage point makes it the ideal setting for a leisurely cup of morning tea.
Balcony Grill Design in a Modern Style Balcony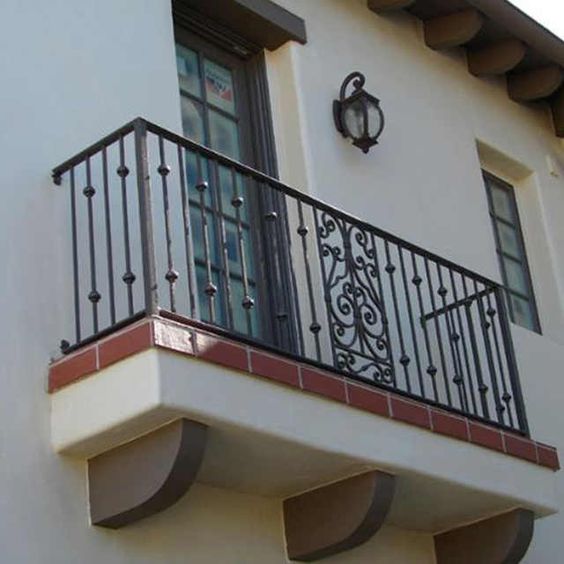 A contemporary railing serves as an excellent choice for modern and urban residences, thanks to its clean lines and sleek appearance. For instance, this trendy balcony safety grill design perfectly complements the wicker furnishings and muted color palette of the space. Additionally, observe the storage container, which is a smart space-saving solution, particularly useful if you reside in a compact location like an apartment. This design not only enhances safety but also adds to the overall aesthetic appeal.
Vertical Balcony Grill Design Ideas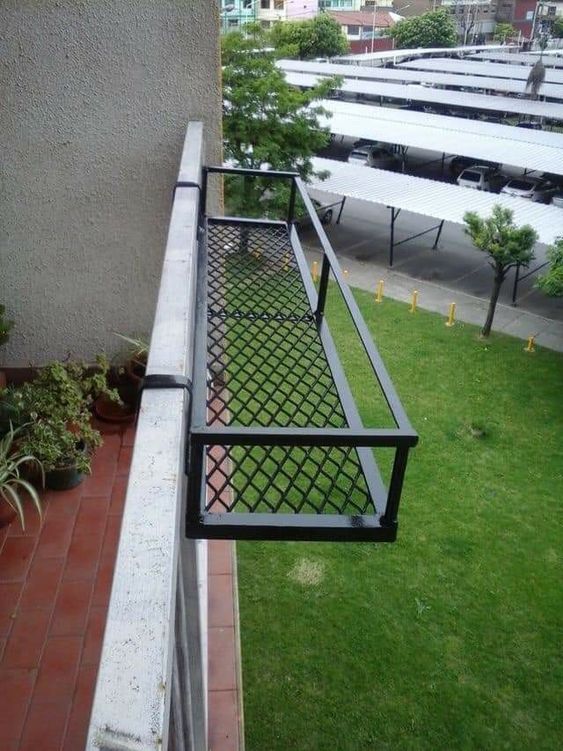 Vertical balcony grills offer the opportunity to create your dream home garden. Integrating vibrant plants into your balcony safety grill design is an excellent way to infuse personality into the space. Moreover, you can transform one side of your railing into a vertical garden, which not only looks stunning but is also easy to maintain. Adding delightful vines and creepers to your modern fully covered balcony grill design can significantly enhance its visual appeal. This approach is an excellent way to introduce a sense of sustainability into your home.
Balcony Grill Design with a Modern Twist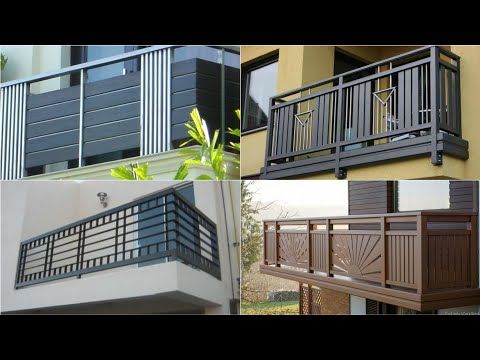 When in doubt, simplicity often shines. This principle holds true for balcony safety grill designs in apartments. Regardless of the size of your balcony, the combination of glass and metal is guaranteed to create a stunning look. A few modest pieces of furniture and some potted plants complete the balcony's ambiance. A minimalist design for your house balcony safety grill can give the impression of additional space, making the balcony appear more spacious than it actually is.
Terrace Grill in a Rustic and Woodsy Design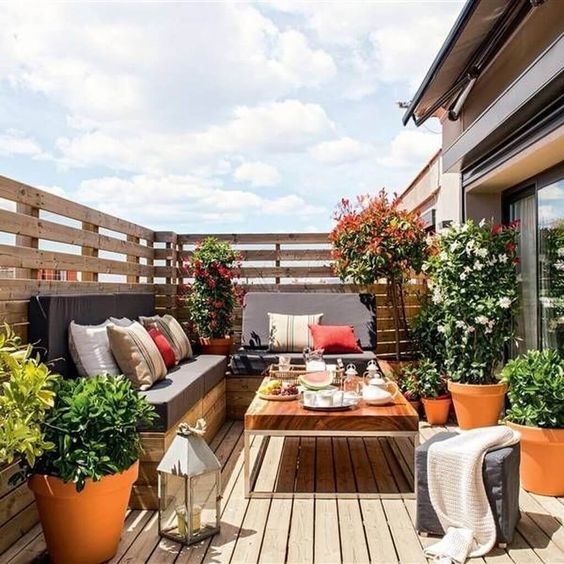 The combination of wooden railings and a wooden terrace creates a welcoming and rustic atmosphere. The wooden decor not only imparts a rustic appearance but also adds a sense of warmth and homeliness to the space. Take a moment to appreciate how the wooden fence in this property has transformed an otherwise plain terrace into a cozy reading spot. This balcony safety grill design harmoniously blends aesthetics with functionality.
Traditional Style Balcony Grill Design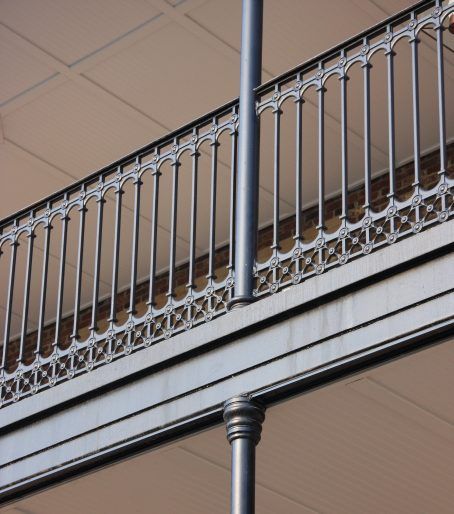 Traditional grills are perfectly suited for contemporary royalty. In the context of expansive terraces, classic and conventional grills excel in terms of visual appeal. For instance, on this patio, the classic railing and balustrade impart a regal and exquisite appearance to the space. To create a stunning balcony safety grill design for the house, you can enhance this area with potted plants and brightly colored flowers.
Glass Grill for Balcony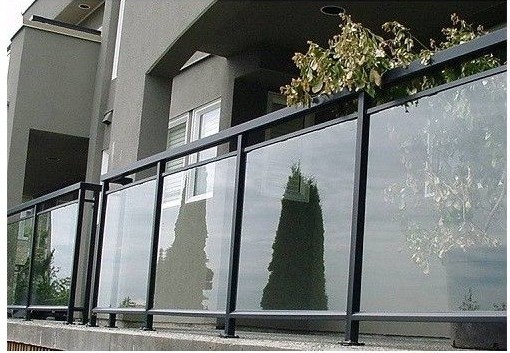 This apartment balcony safety grill design is enhanced by the addition of artificial grass, which provides a natural green covering. This balcony grill design for plants is equipped with a glass grill, which is a significant advantage for those who want a clear and glassy appearance. This balcony is designed to accommodate outdoor furniture. This full grill design for the house's balcony is equipped with a ceiling fan and works as the perfect balcony grill design for your home on a hot summer day to relax in the shade. An elegant set of ornamental drop lights in ceramic white finish is included with the purchase of this home grill design for the balcony.
A Grill for the Balcony Made of Aluminium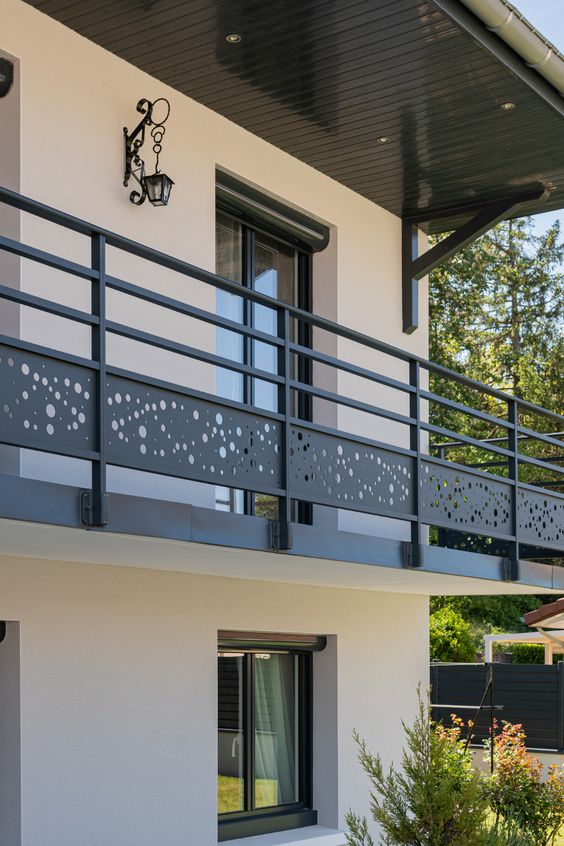 This aluminium balcony grill is ideal for sitting back and relaxing on a glass or metal balcony grill. You may enjoy your favourite meals on this balcony window grill design, located at a little higher height than the rest of the building. Want to have a good time with your pals while also grabbing a drink? Then this is the fully covered balcony grill design that is right for you.
Simple Balcony Decor Tips
These are a few simple balcony decor hacks that can help transform your balcony-
Create a tiny canopy, a square mattress, and velvety pillows for your balcony to give it a regal feel.
Your balcony can be transformed into a picnic area by hanging a colourful hammock from one end to the other and decorating it with pillows.
Create a haven for nature by using a variety of green plants in creative pots like plastic cold drink bottles and tin cans.
Create a small stand in the corner of the room filled with books and potted plants to resemble a library. For this reading space to look complete, add a rocking chair and a modest lamp.
For a dreamy atmosphere, grow creepers on your balcony and decorate them with light strings. To complete the ambience for cosy moments, add a swing that hangs from the ceiling, a small table, and a chair.
Transform your balcony into a lovely area for those leisurely coffee sessions by adding a small tea table, a chair, and a gorgeous rag.
Simple Way to Make Balconies Safe for Your Family
To prevent entrapment and falls, wire/plastic mesh can be put across the balcony railing. They are durable and flexible. They are secure and have nice looks.
You can temporarily hide the railings on your balcony with old cardboard. Plastic wires can be used to secure cardboard. Avoid letting cables hang carelessly since doing so puts your kids in danger.
Extra Slats And Spindles: 
To prevent your children from climbing through the railings, you can add more vertical slats and spindles to cover the space between them. Your balcony's railings will be made child-proof as a result.
Plexiglas can be utilised as a long-term fix to make the balcony rails secure. Plexiglas is a transparent, lovely, and robust barrier that doesn't detract from the appearance of your balcony.
Your balcony railings can be protected with a plastic shield, which is translucent plastic. It puts children at a disadvantage. It is portable and simple to install.
Materials Best Suited for Grill Design for Balcony
Balcony grill designs enhance the aesthetics of your house while also serving as a safety feature. Here are some of the greatest materials for grill designs for balconies.
Powder-coated aluminium grills are available in matte, satin, or gloss finishes. This substance is resilient to rust, lightweight, robust, and low maintenance.
Glass balcony grill designs can give your room a light, airy impression. They provide lovely exterior views and give your balcony a contemporary appearance.
Wooden grills look beautiful in both traditional and modern homes and provide a sense of warmth and elegance. For your balcony barbecue, you can select any kind of wood and any colour of paint.
Another sturdy and long-lasting material is mild steel, which is primarily utilised in condominiums, apartment buildings, and other housing developments. This material is low maintenance and may be painted in any colour.
For balcony grills, concrete is a sturdy and long-lasting material. It is affordable, low-maintenance, and ideal for bungalows or villas with a low rise.
Stainless steel is a strong, long-lasting material that doesn't need to be maintained, and it has a very contemporary appearance. You may alter it into any design without having to paint it.
Cost of Grill for Balcony
You can find decorative wrought iron grills with intricate designs in the market. These are often sold by kilogram and can cost about Rs. 65-100 per kilo. Similar stainless steel pieces are also available and can be priced at about Rs. 200-300 per piece depending on the intricacy and size of the design.
Polished stainless steel bars for balcony grills are often sold for about Rs. 600 per square foot. Mild steel grills can cost up to Rs. 650 per square foot. Galvanized stainless steel balcony grills can even go up to Rs. 1000 per square foot. You could even get wood and glass balcony railing sets for as low as Rs. 500 per running foot.
Balcony grill designs that are completely covered might improve the overall appearance of your balcony. These completely covered balcony grill designs are intended for domestic usage, while they may also be used in commercial settings such as offices, stores, and other retail establishments. They will enhance the style and decor of your house and, if you are a seller, will also attract home buyers to your property.
FAQs
Q. Which material is the most appropriate for a balcony grill?
Answer – Steel is, without a doubt, the most adaptable of all the materials, which is why it is also the most used in the catalogue best grill design for the balcony. Steel grills are common in big apartment complexes with many individual units. It is more durable than aluminium, even though it weighs more.
Q. What is the best way to cover my barbecue balcony?
Answer:  Brick walls are an excellent option to cover barbeque balconies. Make a patio out of your round balcony grill design by erecting a parapet of bricks around it. Furthermore, the mix of grey walls, silver railings, and glass walls creates a clean and modern appearance.
Q. Is it OK to use an electric grill on my balcony?
Answer – Electric grills are the most effective grills on a covered balcony grill design.They are not only small and lightweight, but also safe, smokeless, and take up the least amount of room.
Q. Which kind of glass is most suitable for a balcony?
Answer: Tempered glass is a kind of glass that has been treated to resist breakage.
Tempered glass, or toughened glass as it is sometimes referred to, is one of the most popular alternatives for balcony grill design ideas, whether they are framed or frameless in design. Tempered glass and heat-strengthened glass are processed in a manner that is quite similar to one another.
Q. Is it safe to use an invisible grill?
Answer – In reality, Invisible Grills are among the safest balcony grill designs for apartments in Indiaavailable today, according to industry experts. While they may be popular mostly because they allow you to see more clearly, you do not have to sacrifice your safety to use them.