Situated in the north eastern part of Mumbai, Thane is a metropolitan city with a lot to offer. No wonder, there are several posh societies in Thane that offer ornate amenities to their residents. 
If you are somebody who is searching for a house in some of the top residential societies in Thane, you are at the right place. This article lists down the top 5 posh societies in Thane and lets you in on what each has to offer. Right from the average rate to the unique amenities, we have done all the research for you. But before you read about the posh societies in Thane, let us let you know about some of the important infrastructural development here. Read on: 
Upcoming Developments in Thane 
– Metro expansion: one of the top priority infrastructure projects in Thane.
The Thane – Wadala Metro 4 will be operated from Kasarvadavali Station at Ghodbunder Road to Wadala.

The Mumbai Metro Line 4A that will connect with Mumbai Metro Line 10.

Connecting

posh societies in Thane

to Bhiwandi and Kalyan will be the Mumbai Metro Line 5 which will have 17 stations. 
– Soon you will be able to travel from Thane to Borivali in only 15 minutes. The Thane – Borivali underground tunnel once completed will reduce the time taken to commute this 21 kilometre stretch and reduce traffic drastically. 
– The existing 4 lane Kopri bridge is soon to be an 8 lane bridge on the Eastern Express Highway that connects top residential societies in Thane to Mumbai. 
– The first phase of the Thane – Mumbai waterways project connects posh societies in Thane to Vasai and Kalayan through water transport. The second phase of the project will take commuters to South Mumbai and Navi Mumbai. 
Top 5 Posh Societies in Thane
Thane is home to various resentails projects catering to all budgets. Below are some of the best posh societies in Thane. Read on to know more: 
Hiranandani Estate – one of the best posh societies in Thane
A luxurious township by the famous Hiranandani Group, this project is what deluxe dreams are made of and everything more. A neoclassical architectural influence can be seen in the exterior design of the campus and the striking art decor perfectly blended with the green landscape not only makes the place a stunner and also adds to the beautification of the Thane skyline, like in the image above. 
One of the best posh societies in Thane, the Hiranandani Estate comprises a township that accommodates commercial, hospitality, and of course residential complexes and still has 70% of its area in green cover. It is well-connected to the city and main parts of Mumbai. 
Amenities
The Hiranandani Estate, being one of the top residential societies in Thane has a variety of top-notch amenities on offer. All residents living here have access to landscaped gardens, a club house, high street retail center called The Walk, which has various stores by both international and national brands. Fitness enthusiasts can enjoy running on the Jogger's track or hit the gym. Kids and adults alike can also indulge in activities like tennis, squash or even swimming here. 
The Hiranandani Estate was designed to be self-supporting, therefore, it is also home to the Hiranandani Business Park (offices of numerous MNCs and BPOs are here), the Hiranandani Hospital, and an ICSE board school called Hiranandani Foundation School.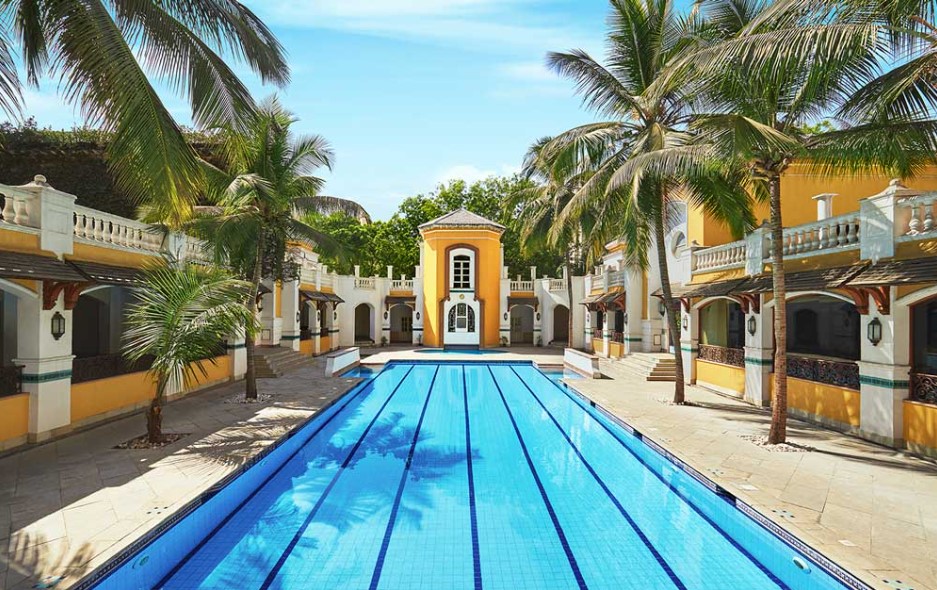 Pricing at Hiranandani Estate 
Built in a 250+ acres expanse of land, the Hiranandani Estate is home to over 10,000+ families who reside in their 120+ towers (more towers are being added). Studio, 1 BHK, 2 BHK, 2.5 BHK, and 3 BHK apartments are available here. The per square feet price of the property starts approximately at Rs. 7,700, whereas the average price at the property is 13,800+ per square feet, listing it among the posh societies in Thane. 
Connectivity 
Well -connected through metro, roads, and a bridge, the Hiranandani Estate. The Kapurbawdi station (Mumbai Metro Line 5) is merely 5 kms away and the Kopri Bridge Widening is at a distance of 10 kms. 
Address: Hiranandani Estate, Off Ghodbunder Road, Patlipada, Thane West, Maharashtra – 400 607
Rustomjee Urbania – Award-winning posh society in Thane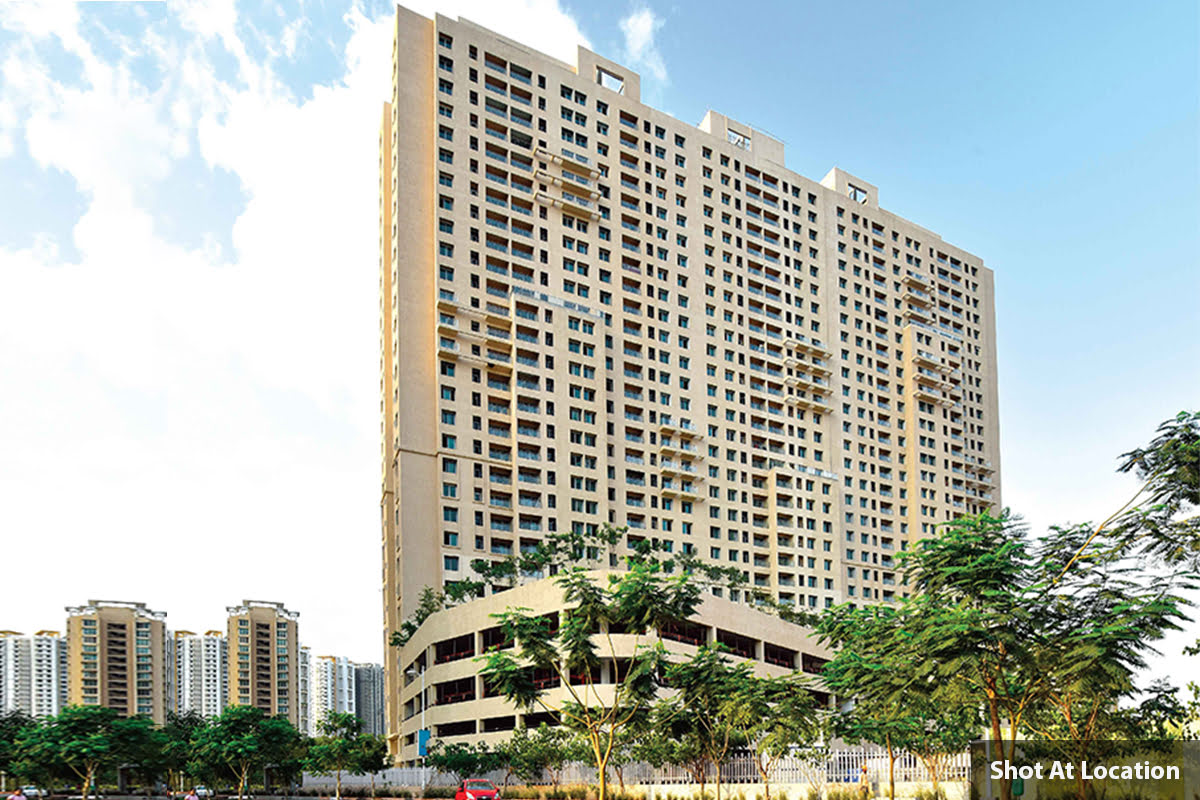 An award-winning township with world -class residential complexes, Rustomjee Urbania is one of the most posh societies in Thane. Spread across 100+ acres of land, this township promotes modern living with its top- notch facilities and amenities that keep residents happy and satisfied.  
Over 4000 families reside in this peaceful adobe with the finest living environs and enjoy unique facilities like a Reading Enclave, a mini theatre, a Yoga and Stargazing Deck, a Kid's Water Theme Park, and Party Terrace – all within the campus. 
Amenities
Definitely among the top residential societies in Thane, Rustomjee Urbania is known for its classy design with swanky, top -grade amenities. Besides the regular swimming pool, kids play area, clubhouse, garden, multipurpose area, and gym, the township also boasts of special inclusions like the firepit area, the senior citizens zone, and party deck, an adventure zone complete with a rock climbing wall and a spa among other things. 
A premium complex that is also self-sufficient, Rustomjee Urbania has been thoughtfully designed and is also home to retail centres, commercial zones, sports clubs, and its very own school – Rustomjee Cambridge International School that pays attention to the overall development of the child and focus on the academic, cultural, and athletic development of its students through IGCSE board.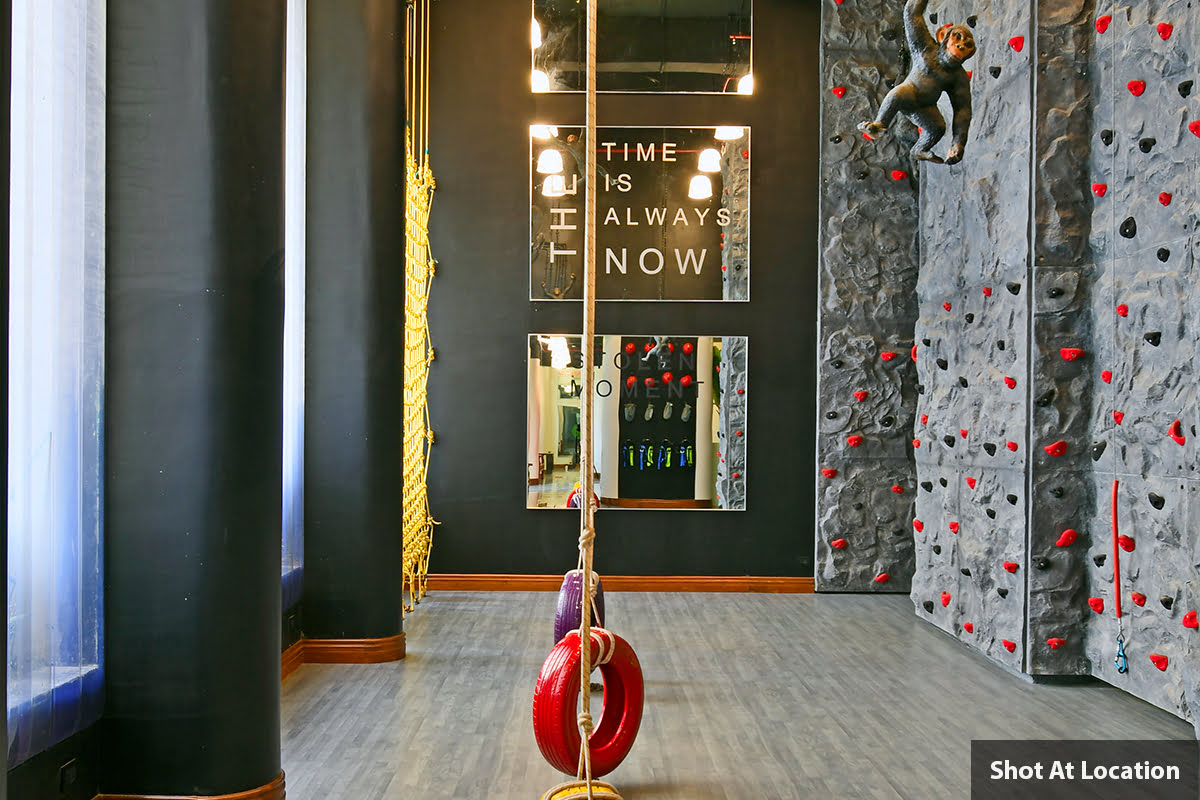 Pricing at Rustomjee Urbania
If you want to live in one of the most posh societies of Thane, look no further, Rustomjee Urbania is a great choice. It offers 1 BHK, 2 BHK, 3 BHK, 4 BHK, and 5 BHK options and the starting price for a 1 BHK is 73 lacs. Prices vary depending on the view and other facilities an apartment has to offer and the average per square feet price is at Rs 12,333 here.
Connectivity
A well-planned society with great connectivity to all prominent places in Thane and Mumbai, this place is a great choice for home buyers. Just off the Eastern Express Highway, it is only 7 kilometres from the Thane station and it takes about 10 minutes to get there from the property. The Chhatrapati Shivaji International Airport is about 24.8 kilometres from here. 
Address: Rustomjee Urbania, Esatern Express Highway, Majiwada Junction, Thane West, Maharashtra – 400 601
Dosti Vihar  – Among top residential societies in Thane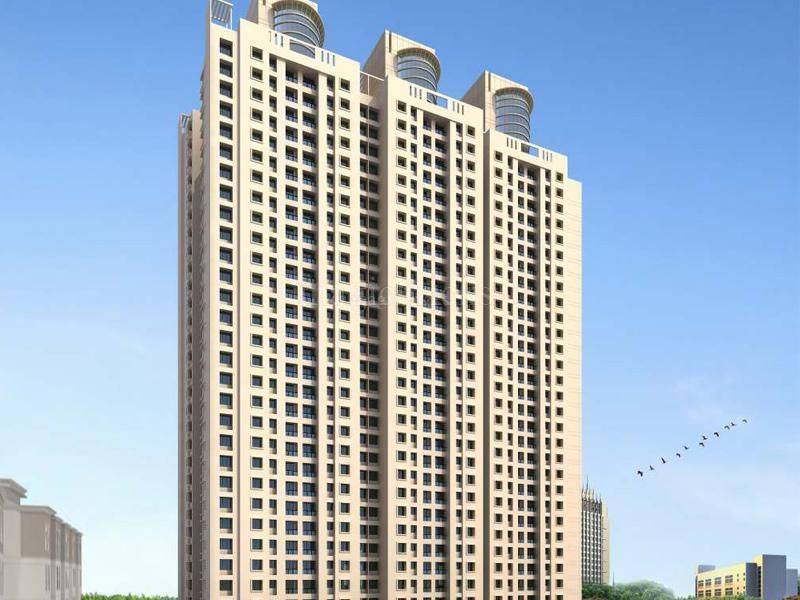 Without a doubt one of the best posh societies in Thane, Dosti Vihar is an intelligently designed and well- developed township built in 16 acres of area – it has 19 towers that are 29 to 30 floors high. Crafted with details in mind, the apartments here have noteworthy features and are vastu shastra compliant; they come with accessible balconies and well- fitted bathrooms. 
Amenities
Being on the list of the most posh societies in Thane, Dosti Vihar has a variety of top- class amenities on offer. Recreational activities are given importance in this township and residents are encouraged to spend time outdoors. There is a clubhouse, swimming pool, tennis court, jogging and strolling track, and a gym for people who like to stay active and you will find a park and a flower garden here where people from all age groups like to spend their evenings. 
Another reason Dosti Vihar makes it to the posh societies in Thane list, is because each apartment comes with a video door phone for security and there are central intercom systems that connect from one flat to the other.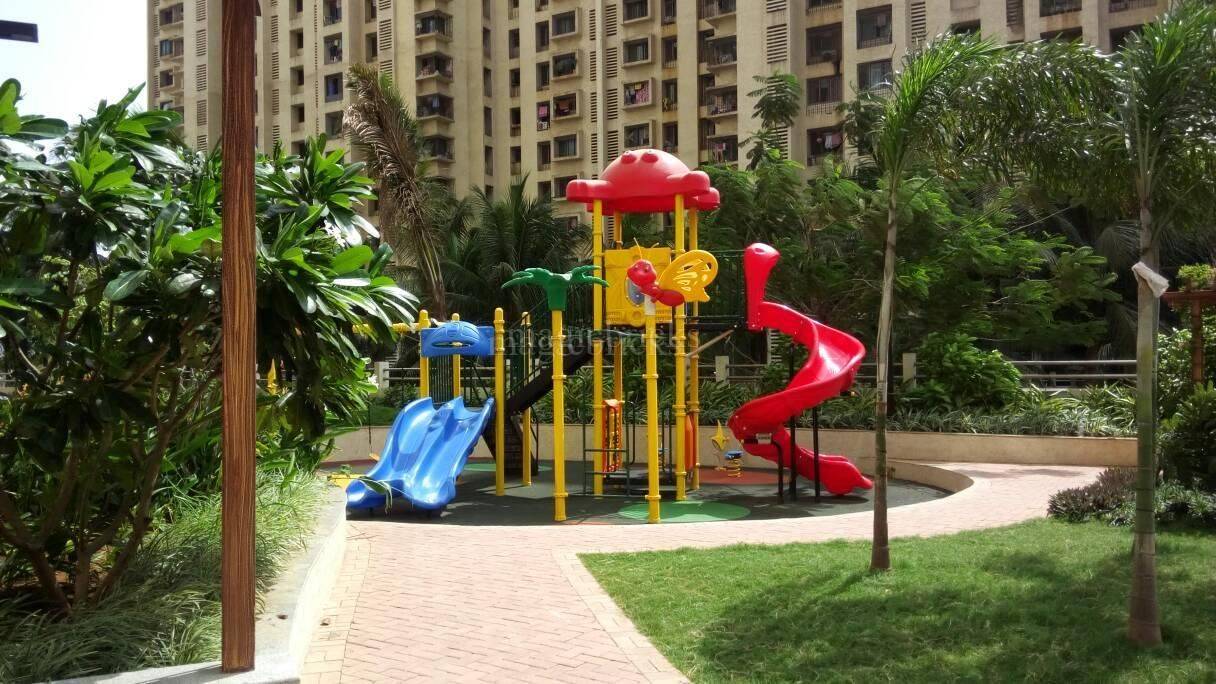 Pricing at Dosti Vihar 
You can choose to move to one of the most posh societies in Thane, Dosti Vihar – 1 BHK, 2 BHK and 3 BHK flats are available and ready for possession. The average square foot price is between Rs 13,934 – 12,754 and a 1 BHK in the property is 427 square feet. A 3 BHK house in this township has a starting price of 2.10 crores.  
Connectivity
Dosti Vihar is located in a great area in Thane and is well connected to the important places of the city. The Thane Railway Station is at a short distance of 4.2 kilometers and the Pokhran road is connected well to the Eastern Express Highway, which is only 3 kilometers away.
Address: Dosti Vihar, Jai Riddhi Siddhi Co-operative Society Basnta, Mahatma Phule Nagar Road, Tulsi Dham, Vedant Complex, Vartak Nagar, Thane West, Maharashtra – 400 606 
Lodha Amara – among posh societies in Thane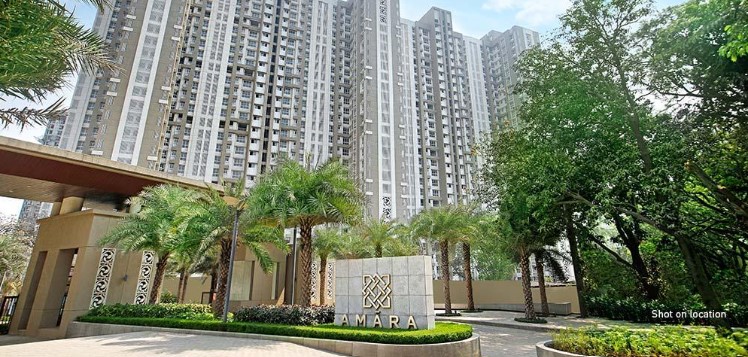 When listing the top posh societies of Thane, it is impossible to not have Lodha Amara on the list. Spread across 40 acres of land home to thousands of trees, this township is a luxurious living dream come true. It provides nice, airy, spacious rooms and residents can make use of the multiple amenities available. 
The gardens here are exceptionally famous as you see greenery all around. Other than the renowned Aromatic garden and grove area, you will also find a lantern garden for magical evenings, an art and sculpture garden, a sacred garden, and a cozy hammock garden here. These green expanses call for spending time in nature and you can use the walking trails like the woodland trail and canopy walk to enjoy the gift of nature. 
Amenities 
A well-maintained township with some of the best facilities and amenities out there, Lodha Amara is an absolute hit with its residents. Families can enjoy themselves at the Barbeque area with dining enclaves for dinner parties or enjoy the lively poolside cafe in the evenings. There are six clubhouses here, with the largest being 25,000 square feet and kids have a gala time at the jungle gym and the tree house. 
Keeping in mind fitness enthusiasts, Lodha Amara has created lots of space for physical activity including a 5000 square feet gym, multiple swimming pools (there is a ladies only pool too), sports courts, and outdoor decks cfro tai chi, yoga, Pilates, and mediation. For devotees who like to visit temples often, you will find a Ganesh temple as well as a Jain temple in the premises.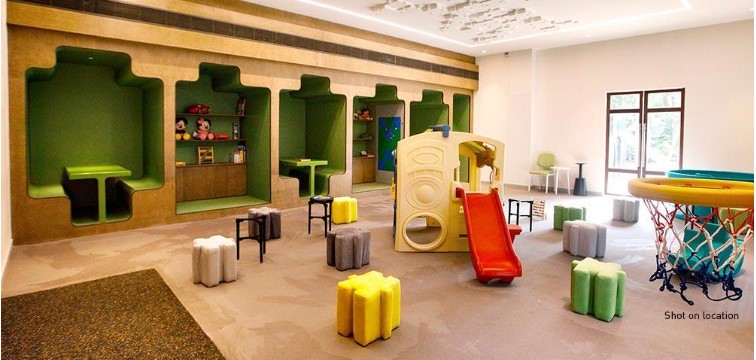 Pricing at Lodha Amara
Minutes away from the major hotspots of Thane, Lodha Amara is one of the best posh societies in Thane. It offers 1 BHK,  2 BHK, 3 BHK, 4 BHK, and 5 BHK apartments, flats, and penthouses starting at 72 lacs for a 446 square feet area. The average per square feet price of flats at the property ranges between Rs. 10,158 to 12,541.
Connectivity 
Schools, healthcare centres, retail hubs, and entertainment areas are all 5 to 10 minutes away. The Lodha Amara township has easy access to the Ghodbunder Road of course the Eastern Express Highway and the Thane Railway Station is only at a distance of six kilometres. The proposed Majiwada Metro Station will also be only 10-15 minutes away once built. 
Address: Lodha Amara, Kolshet Road, Kolshet Industrial Area, Thane West, Maharashtra – 400 607 
Sheth Avalon – Among world-class posh societies in Thane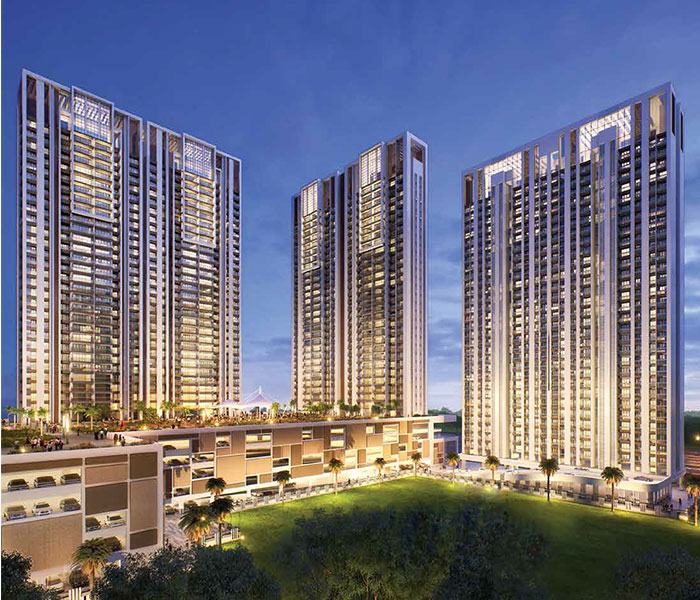 Easily one of the most posh societies in Thane, the Sheth Avalon township is developed by the Ashwin Sheth Group. Luxe design and architecture is paired with world -class amenities and developed in a prime location of 5.5 acres of sprawling land. A well -planned premise, the society has some big designers' names like ZZ Architects, Coppers Hills, and Sussanne Khan that helped create this splendid complex. 
The exceptional club house is designed to offer a luxurious experience to the residents of this township. You will find a squash court, a cards room, a cafe, and a banquet room among others inside. 
Amenities
Designed to be beautiful at every glance, Sheth Avalon has some top -class outdoor and indoor amenities. While the large central lawn expanse, the kids playing area, amphitheatre, pavilion, jogging track, and the senior citizen area are a part of the outdoor amenities, the indoor ones include a spa and salon, a library, an arcade room, a private theatre, and a 5 star disguised eco deck among others. 
For those who enjoy sports, there are facilities like a half basketball court, a volleyball court, a large swimming pool, a jogging track and a badminton court available, making it one of the  top residential societies in Thane.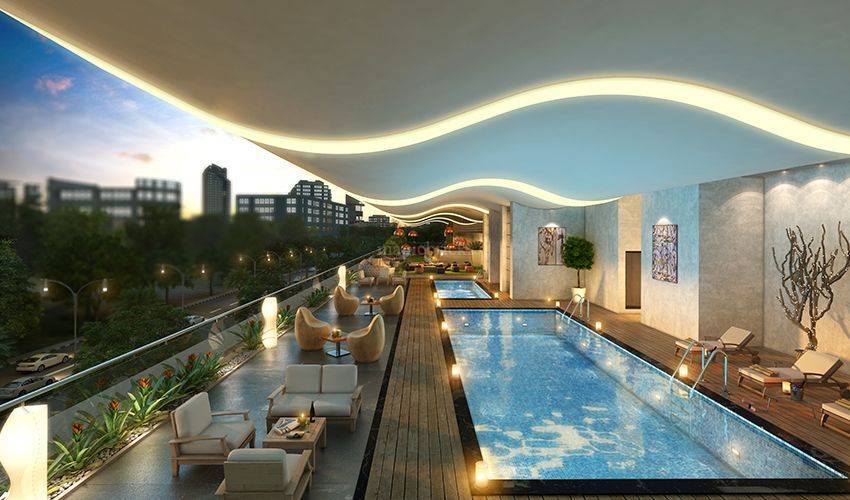 Pricing at Sheth Avalon 
Prime location, extraordinary design, and luxurious amenities are the reasons why Sheth Avalon makes it to the list of the best posh societies in Thane. The township has deluxe 2 BHK, 2.5 BHK, 3 BHK, 4 BHK, and 5 BHK apartments spread across a total of eight towers. Starting at 1.30 crore onwards, the the average cost per square feet is between Rs. 12,500 – 21,124. The 4 BHK apartments here have flat areas from 1484 square feet to 2580 square feet. 
Connectivity 
Built in close proximity to a number of schools, hospitals, and supermarkets, Sheth Avalon is a well-connected township and is surely among the top residential societies in Thane. The nearest hospital is 10 metres away and the Thane Railway Station is only at a distance of 3.9 kilometres. 
Address: Sheth Avalon, Next to Jupiter Hospital, Thane Platinum Belt, Eastern Express Highway, Laxmi Nagar, Thane West, Maharashtra – 400 601 
A Few Facts About Thane
– The Thane Railway Station is among the busiest railway stations in the country. Over 6,54,000 people commute via here everyday.
– Thanks to over 30 lakes inside the bounds of Thane, the place is also known as the City of Lakes in Maharashtra. 
– The estimated population of Thane is around 21 lacs. 
Summing Up Posh Societies in Thane 
There is no dearth of posh societies in Thane, and for anyone looking for a luxurious adobe, options are many. The top residential societies in Thane offer a variety of splendid  facilities and amenities and are closely located to schools, hospitals, malls, recreational centres, and places of commute. So if you are planning to buy an apartment or a flat in Thane, do check out the list above and let us know which township you like best in the comments below.
Also Read – Best Dressing Table Mirror Ideas, For Modern Homes