A well-designed sliding gate can add both security and style to your property. Whether you have residential or commercial space, a sliding gate provides convenience, space optimization, and an impressive entryway. In this blog, we will explore the world of sliding gate design, discuss how to choose the best design for your property and provide examples of innovative and eye-catching sliding gate design.
Why Choose a Sliding Gate?
Sliding gates offer several advantages over traditional swing gates. Here are some key reasons why you should consider a sliding gate for your property:
Space Optimization: Sliding gates operate on a track system and move horizontally, which means they require less space compared to swing gates. This is particularly beneficial for properties with limited driveway space or those located on busy streets.
Enhanced Security: Sliding gates provide an additional layer of security to your property. Their sturdy construction, along with advanced locking mechanisms, helps deter unauthorized access and protect your premises.
Read More: Looking for stunning glass railing design for balcony? Check here!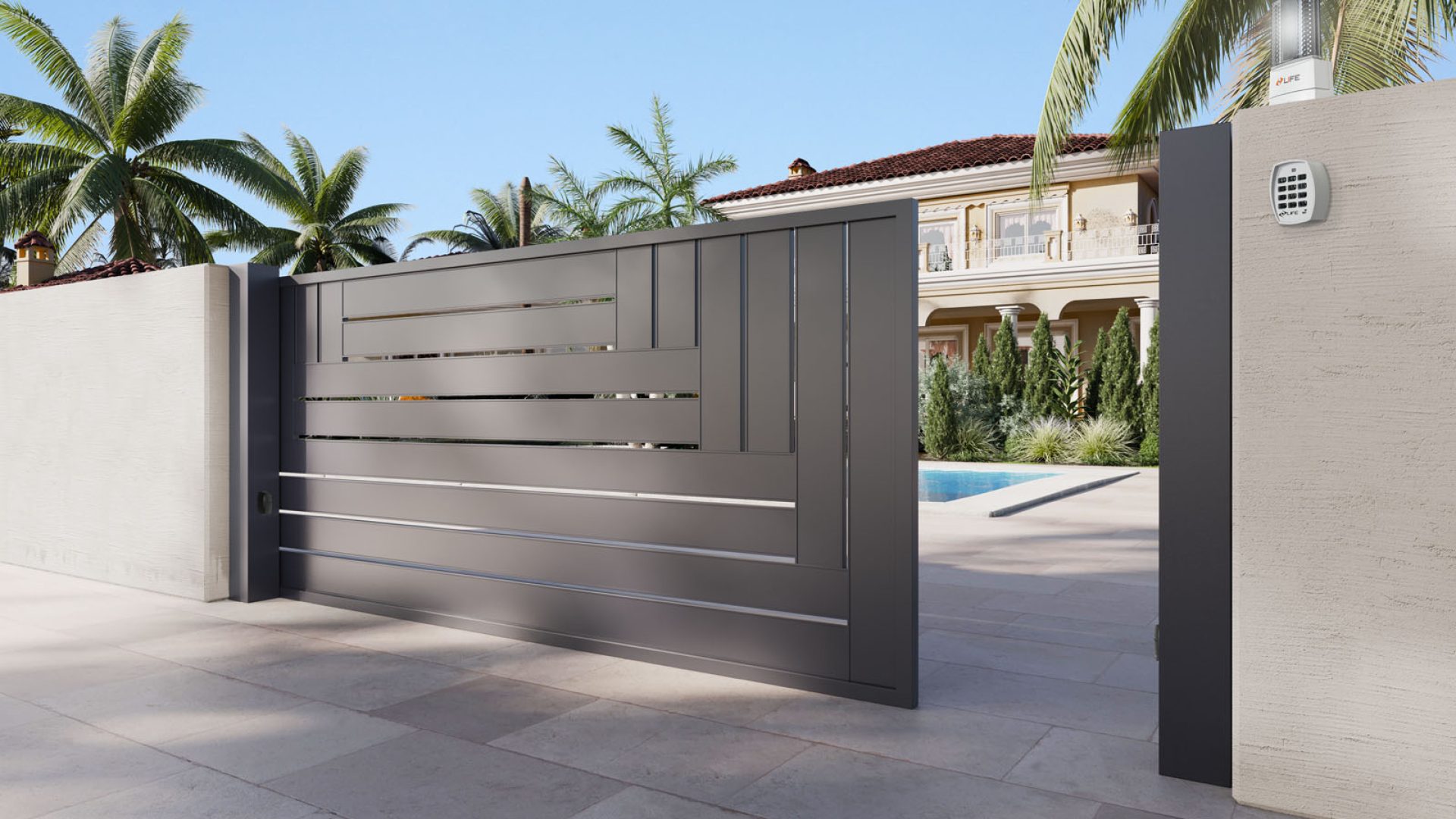 Convenience and Ease of Use: Sliding gates can be operated remotely or through an automated system, allowing convenient access without the need to manually open and close the gate. This is especially beneficial for homeowners with vehicles or businesses with frequent entry and exit requirements.
Choosing the Best Sliding Gate Design:
When selecting a sliding gate design, consider the following factors to ensure you choose the best option for your property:
Material Selection: Sliding gates are available in various materials, including wrought iron, steel, aluminum, and wood. Each material has its unique aesthetic appeal, durability, and maintenance requirements. Choose a material that complements the overall style of your property while considering factors like climate and maintenance.
Style and Design: Sliding gates come in a wide range of styles and designs, from classic and ornate to modern and minimalistic. Consider the architectural style of your property and choose a design that harmonizes with the existing elements.
Gate Operation: Decide whether you want a manual sliding gate or an automated one. Automated sliding gates offer convenience and additional security features, such as remote-controlled operation and integration with security systems. However, they require professional installation and regular maintenance.
Read More: 15 Latest Floor Tiles Designs For Your Home With Pictures In 2021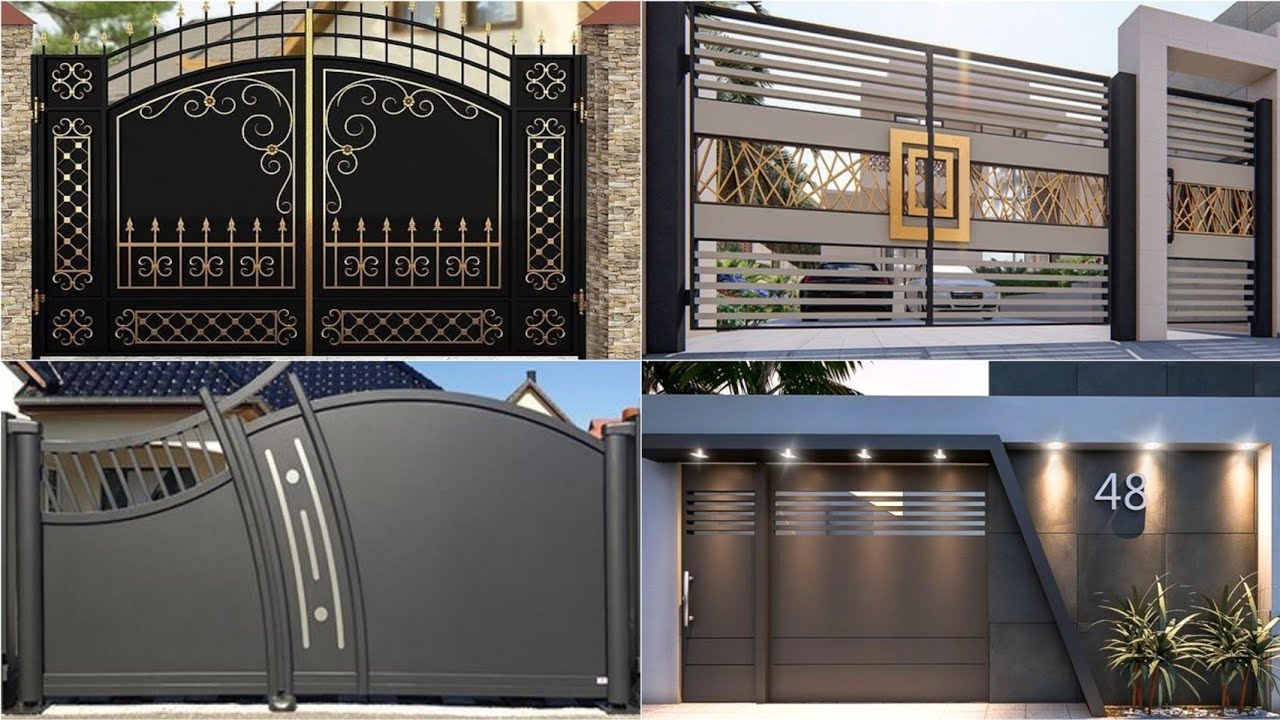 Security Features: Look for sliding gate designs that incorporate advanced security features, such as intercom systems, access control systems, video surveillance, and anti-climbing measures. These features enhance the overall security of your property.
Customization Options: Many sliding gate manufacturers offer customization options, allowing you to add personalized elements like ornamental patterns, logos, or monograms. Consider these customization options to create a unique gate that reflects your style and adds a personal touch.
Examples of Innovative Sliding Gate Design:
Modern Minimalistic Sliding Gate: Featuring clean lines and sleek design, this gate uses a combination of steel and glass to create a contemporary and sophisticated look. It adds a touch of elegance to modern residential or commercial properties.
Traditional Wrought Iron Sliding Gate: This classic design combines intricate wrought iron scrollwork with a sturdy frame, creating a timeless and elegant entrance. It is an ideal choice for properties with a traditional or vintage aesthetic.
Read More: Unveiling the Best Low Budget Single Floor House Design 2023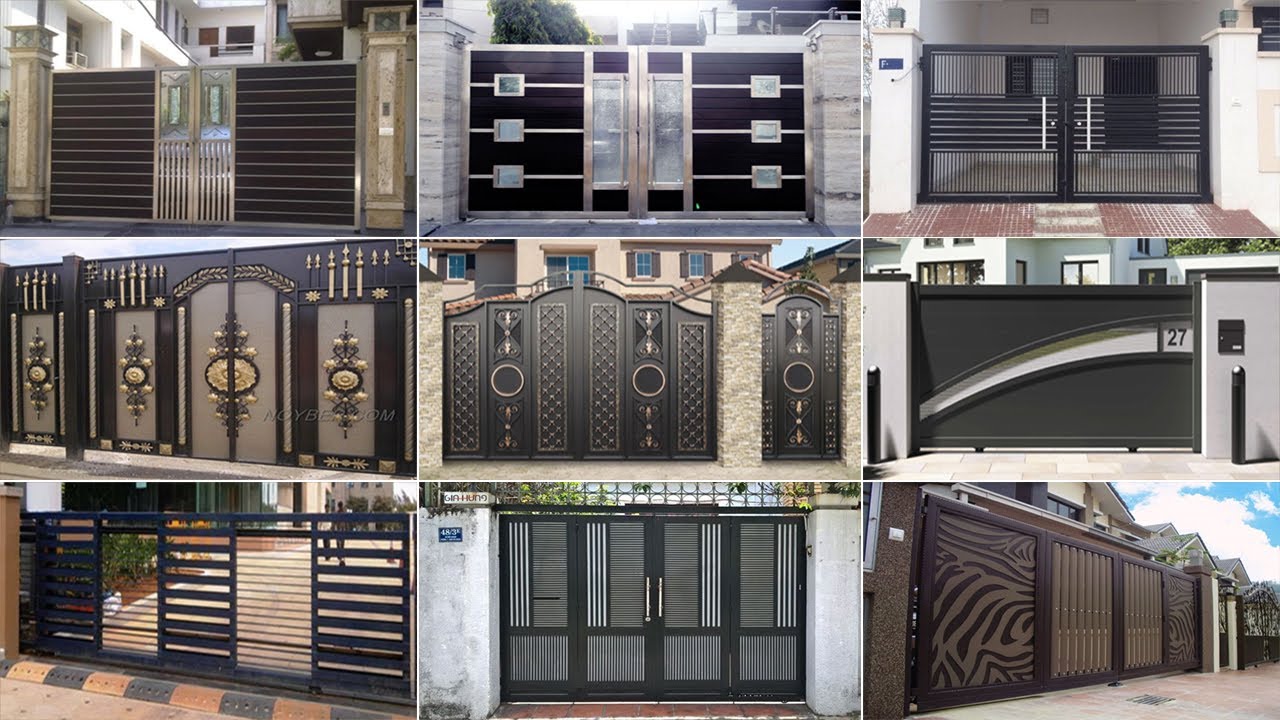 Wooden Sliding Gate with Lattice Work: This gate designs utilizes wooden slats with lattice work, offering a balance of privacy and visibility. It adds a rustic and charming look to homes with a natural or cottage-style ambiance.
High-Security Sliding Gate: Constructed with heavy-duty materials like reinforced steel and equipped with advanced security features such as biometric access control and video surveillance integration, this gate design ensures maximum security for high-risk properties.
Contemporary Glass and Metal Sliding Gate: This design combines the transparency of glass panels with the strength of metal frames, creating a modern and visually.
Read More: Modern Home with Simple POP Designs