Anarock Property Consultants will be the channel partner for the sale of Amrapali Group's – 5,192 housing units in Noida and Greater Noida, according to the state-run NBCC.
State-run NBCC will designate Anarock Property Consultants as a channel partner for the sale of 5,192 residential units from Amrapali Group, a real estate developer in Noida and Greater Noida. A senior official said a formal award letter will be sent to Anarock Property Consultants this week after a lower bid from another brokerage that qualified in the technical assessment was listed.
NBCC has invited tenders from real estate consultants to take over the sale of residential units for the Amrapali Group worth Rs 2,182.57 crore along with 21,897 square feet of commercial space worth Rs 25 crore.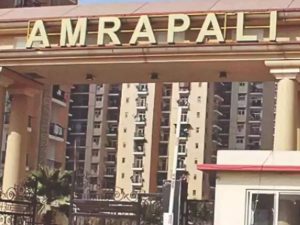 "We had initially received responses from four companies and their bids were evaluated on technical grounds. Two companies were shortlisted and Anarock had quoted the lowest amount," said an NBCC official, who did not wish to be identified.
Anarock Property Consultants declined to comment on the matter. Initially, the NBCC was struggling to finance the construction and several contractors wrote to the company threatening to stop the work as payments for the work were not released for four months. 
But now NBCC is expected to raise Rs 1,500 crore from the sale of the unused floor area (FAR) ratio, while SBICAP Ventures Ltd has already allocated Rs 650 crore to six projects, and other public and private banks have agreed to inject others Rs 1,500 crore. NBCC participates in the completion of 23 housing projects of the Amrapali Group, the cost of completion is estimated at around 8,500 crores.
Credit- Et realty
Also, read- Your  guide to paying Property Tax in Gurugram – Aquireacres