Avoid wall rot and relax while eating pakoras and drinking chai on a rainy day!
One of the most prevalent problems faced by homeowners during the rainy season is wall dampness. Before the rainy season starts and seepages start to occur in the walls, every homeowner must conduct the crucial task of preventing this moisture. Wall dampness can result in leaks, flaking paint, and a cold, gloomy atmosphere in your house. Often, these regions continue to exist after the rainy season has passed. Rains can also lead to the unsanitary growth of mold and fungus on walls.
Since extended exposure to moisture can badly affect your walls and the structure of your home, it's imperative to effectively prevent damp walls. But the important question is: How do you deal with condensation inside walls? Let's go back to the initial cause before replying so you can stop it in its tracks.
1. What Causes Wall Dampness?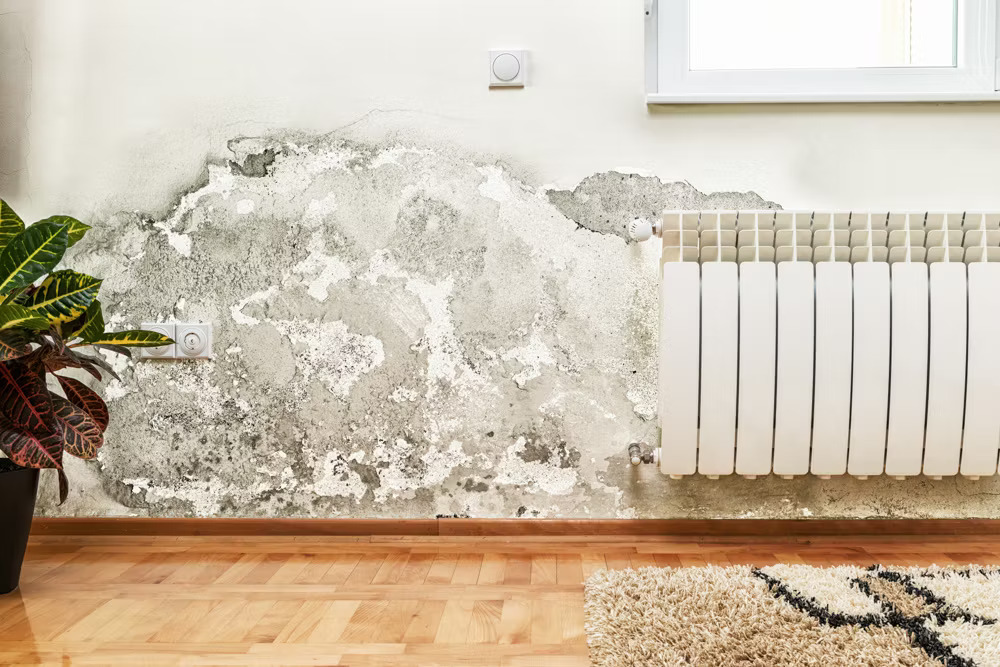 Dampness in wall? Here's how it usually happens:
Moisture from the ground can rise above ground level and damage walls
Splashing rain water can result in water leaking from the walls, thereby causing seepages
Sloping roofs can collect water that can percolate into your home and cause cracks
Blocked drainage pipes can collect water and cause damp walls
Dampness in walls can happen due to three main reasons:
Low-quality materials used in construction
Leaking rainwater pipes
Roof leakage
2. How to Prevent Dampness in Walls?
Here are three quick and simple wall water leakage fixes to stop dampness:
A. Check for Any Cracks in the Walls and Seal Them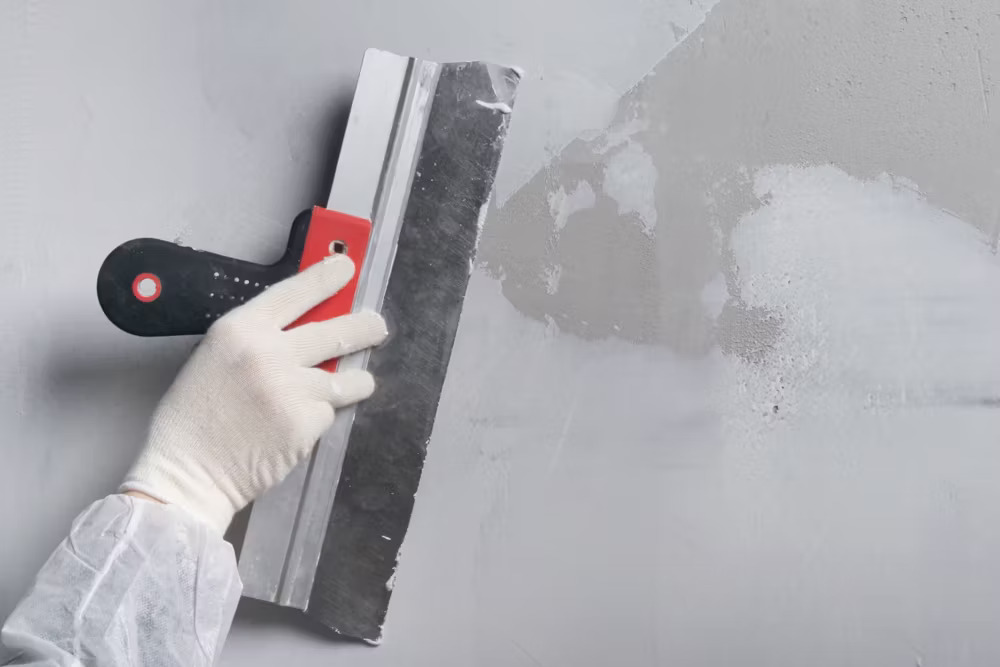 Your home's walls may get cracked over time. Usually, these cracks begin to show up close to the door and window frames. They permit moisture to infiltrate into your building's structure, resulting in wet spots and seepages in the walls.
Thus, one of the greatest ways to prevent water from leaking through walls is to fill in cracks using putty. After all the loose plaster has been taken down and the gaps and cracks have been filled, the wall needs to be repainted. Just make sure to do it before to the start of the monsoon season.
B. Waterproof the External Walls and Roof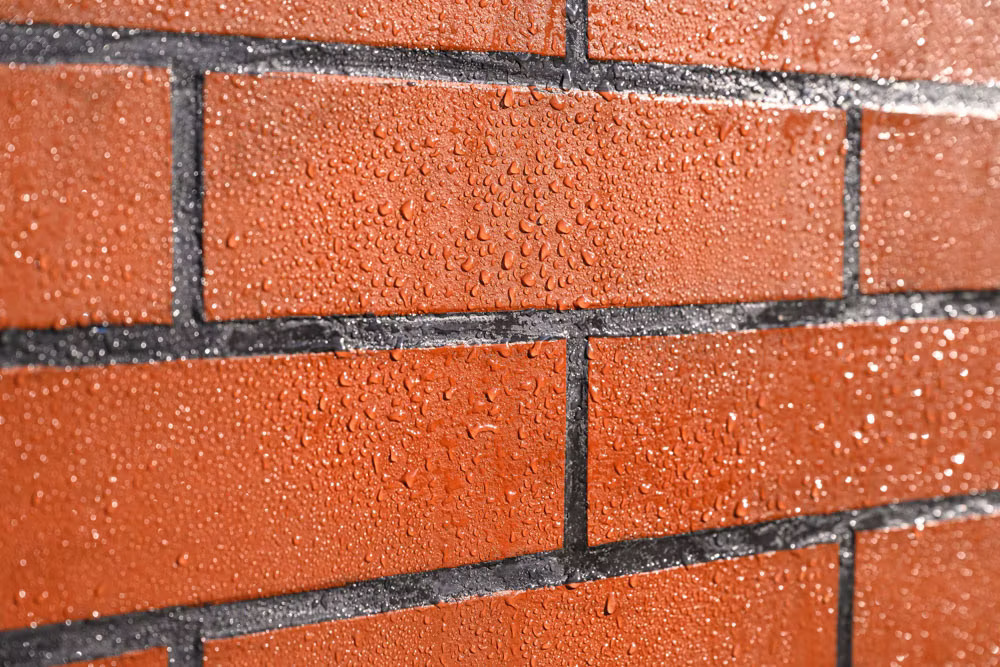 As a result of the permeability of many exterior coatings used on buildings, water can leak into the interior walls. Exterior waterproofing coats can be applied to the external walls to stop water seepage. Walls won't become damp since a waterproof coat will act as a barrier, keeping out rain and moisture.
By additionally waterproofing the interior walls, you can treat internal wall moisture. Due to the adverse weather conditions your roof is subjected to, water can easily accumulate on the surface and result in leaks and moist areas. A waterproof coating that acts as a sealant and prevents water seepage is what the ideal roof should have.
C. Install a Damp-Proof Course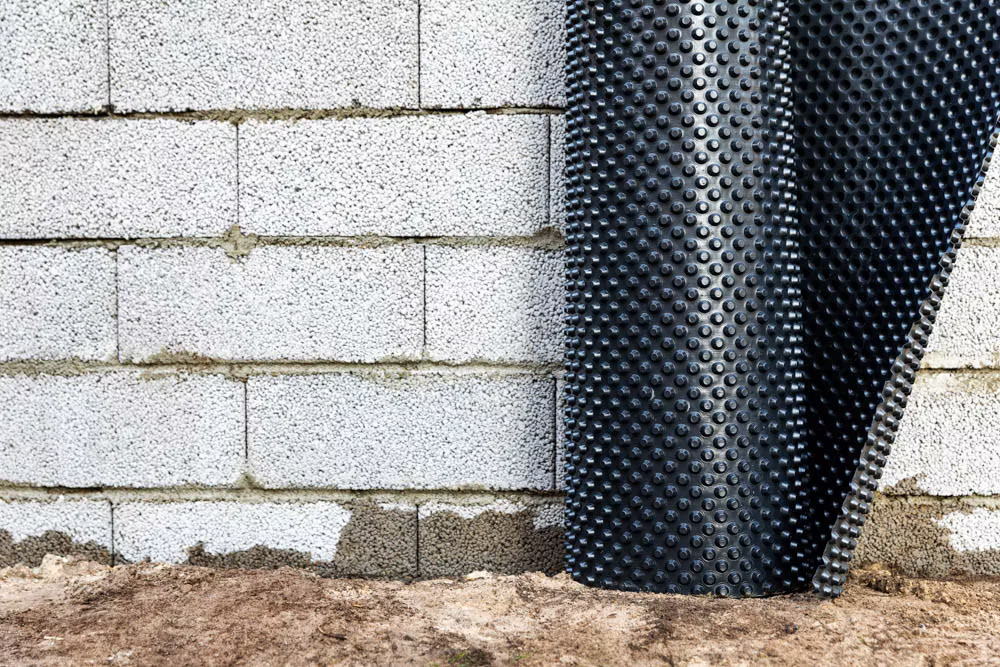 On occasion, you might see wet stains all over the skirting and lower portion of your walls. The question of how to stop water from leaking through walls may now come up.
Install a damp-proof course to stop groundwater from infiltrating the walls of your home. In a damp-proof course 150 mm above the ground level, a preventive barrier consisting of an impervious material—something that prevents water from passing through—is installed to the brick wall. As a result, moisture cannot harmfully rise through the walls.
Most buildings have a damp-proof course constructed during construction. However, if you have found damp areas on the lower portion of your walls, the course may need to be replaced. It takes an expert to complete this complex task. Hiring a specialist to evaluate the damage and, if necessary, rebuild the damp-proof course is therefore advised.
Keep in mind to keep your home well-ventilated during this season. If mould or fungus has appeared on the walls as a result of the rain, act quickly to remove it because its presence might cause respiratory issues. If you see excessive moisture or significant cracks in your walls, consult a professional right once to prevent damp walls.
D. Install Waterproof Tiles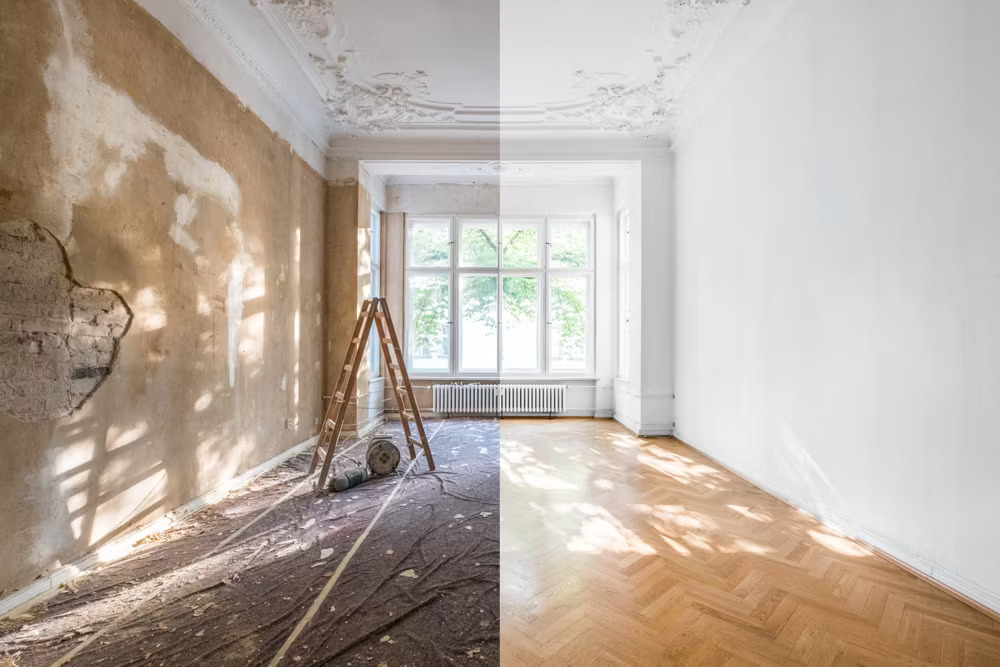 How may humidity in interior walls be treated? You can also try adding waterproof tiles in addition to the three options we've already suggested. Because they are resistant to water, common tile kinds including ceramic, vitrified, and porcelain can be utilized to prevent dampness.
It's crucial to use permeable tiles while installing waterproof ones. Choose unsealed natural stone tiles that have been sealed with a water-based sealant if there is increasing damp, which is the situation in most cases.
3. What Is Guniting? Why Is It Important to Prevent Wall Dampness?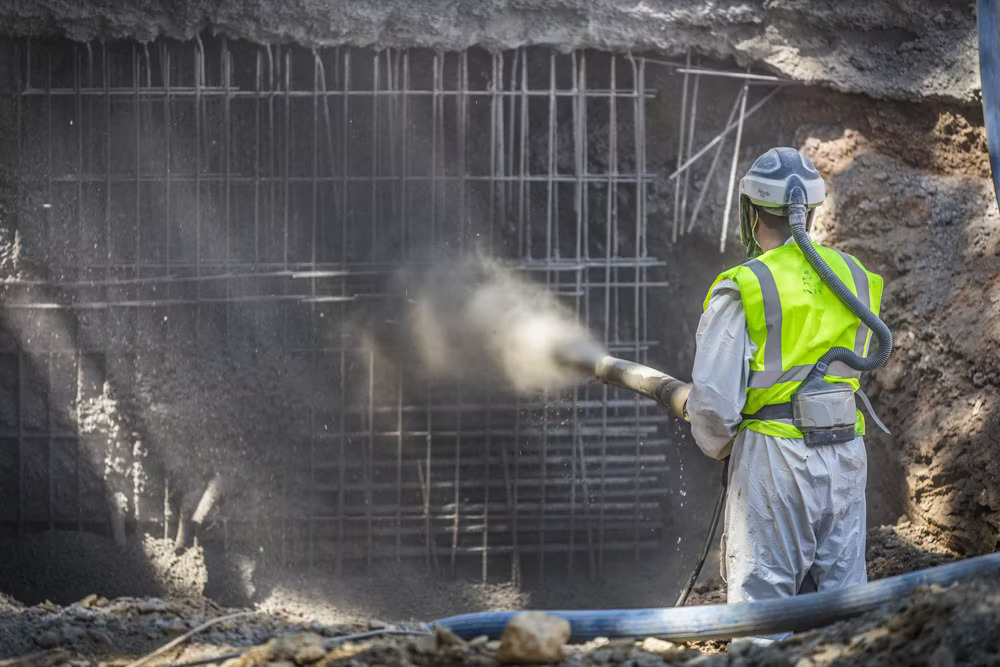 Guniting is the technique of coating pipes and walls with a thin layer of concrete mixture to make them waterproof.
Gunite and shotcrete, however, are not the same. High pressure concrete mixture spraying is known as shotcreting, whilst extremely rapid concrete mixture spraying is known as guniting. While both aid in lowering a structure's porosity, gunite often lasts longer than shotcreting.
4. What Is Pressure Grouting? Why Is It Important to Prevent Wall Dampness?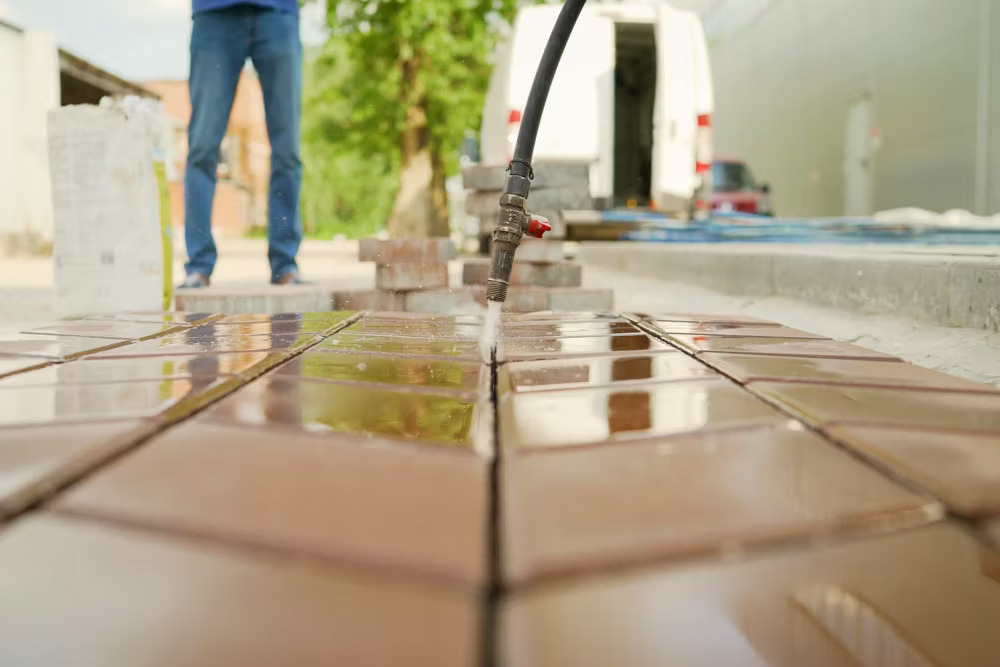 Applying cement and sand with a jet into crevices, cracks, or fissures in a structure is known as pressure grouting. Grouting not only helps to keep walls from getting moist, but it may also be utilized to make a building stronger and more rigid.
5. How Can Dampness Affect Your Interiors?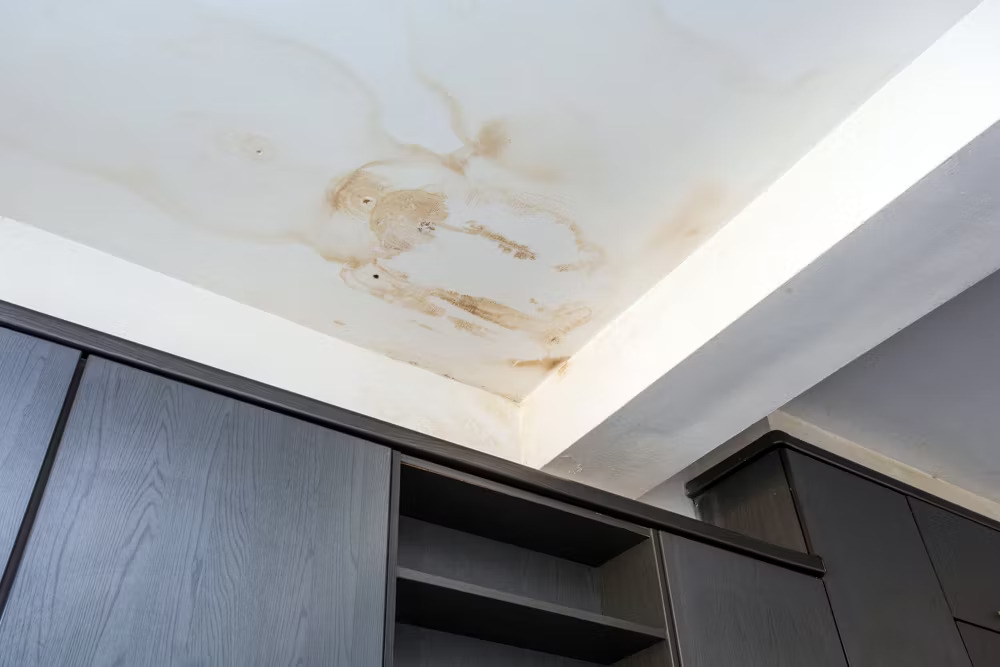 Dampness in walls can affect your interiors in three primary ways:
1. Decay
The structure of your home may crumble if the humidity in walls is neglected for a long period of time. To further explain, it can cause building materials like wood, bricks, and mortar to deteriorate. The formation of fungus in walls and subsequent corrosion can be caused by the ongoing presence of water.
2. Rot
Dry rot in wood and lumber is another effect of moisture in walls. The lumber becomes infected from the inside by a fungus, which causes the wood to split and get powdery. Interiors with poor ventilation are more likely to experience this.
3. Visual Damage
Patches will start to emerge on your wall when humidity begins to harm its interior. Later on, you might also see the paint beginning to flake off. In addition to altering the paint's gloss, moisture can produce a disagreeable odor that may have a number of negative health effects of its own.
Also Read: Top 10 guide how to best wall putty