In a move that could intensify the price war in the housing finance market, LIC Housing Finance (LIC HF) has lowered the minimum mortgage loan rate from 6.90% to 6.66% for salaried customers. The mortgage lender's move comes more than a month after the Reserve Bank of India decided, on June 4, 2021, to maintain the status quo on key interest rates to support the economy at a time when the second wave of the coronavirus pandemic was derailed hopes for a speedy recovery after the first wave.
In any case, the lowest rate offered by India's largest insurance-backed housing finance company is available to borrowers for a limited period until August 31, 2021. Borrowers can apply for LIC Housing Finance through the Home mortgage lender app. This means that it is not necessary for the applicant to visit LIC Housing Finance branches to obtain approval for their home loan.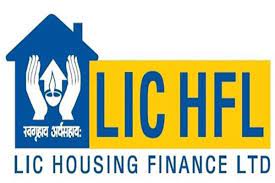 To take advantage of the lower rates through LIC Housing Finance, the borrower must have their loan approved by that date and disbursed before September 30, 2021.
"Considering the impact of the pandemic, we wanted to offer an interest rate that would help in uplifting the overall sentiments and aid more individuals to fulfill their dream of owning their own house. We hope that this reduction in home loan interest rate will further boost customer confidence and help in the early revival of the sector," LIF HF managing director and CEO, Y Viswanatha Gowd said in a release.
The reduced rate of 6.66%, which is slightly above the lowest interest on mortgage loans of 6.65% in the market offered by private lender Kotak Mahindra Bank, Punjab Bank, and state-owned Sindh, is only available to salaried customers applying for a home loan of up to ₹50 lakhs. The highest term of this loan can be up to 30 years. In case the home loan amount exceeds ₹50 lakhs and even ₹1 crore, the interest rates will be 6.9%. For non-salaried customers working in personal businesses, the lowest interest on a home loan is 7%, regardless of the loan amount.
Credit- housing.com
Also read- Elegant floor design ideas to make your Home a Welcoming Space