The Indirapuram extension, previously considered the next big real estate destination in Ghaziabad, has been further reduced in size. Conceived as a 240-acre in 2004, it has been reduced to 60 acres and will now only be 12 acres. The reason is the inability of the Ghaziabad Development Authority (GDA) to obtain land from local farmers at rates higher than the prevailing district rates. The development authority, which has managed to acquire 12 acres of land so far, says the city should now be built on just this. Officials said that the master plan would reflect this as well.
Asheesh Shivpuri, GDA's chief architect, and town planner said: "Since 2004 when it was designed, the Indirapuram extension plan has been in and out of one problem or another. The GDA had planned to buy about 240 acres of land from the township's neighborhood. But even after more than a decade and a half, we were unable to acquire land and we continued to reduce the area. "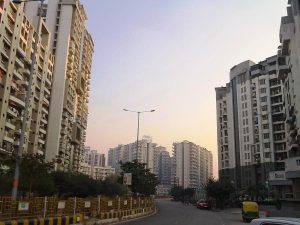 "The farmers from whom the land would be obtained were not on the same page in terms of fees, but rather the matter had been in court for several years, forcing us to reduce the land area from 240 acres to 80 acres. Even then they had the problem of continuous land and had to reduce it back to 60 acres, but even that didn't work. " The main aspect behind the farmers' unwillingness to give up the land was the issue of prices. "The current district fee for the district is Rs 72,000 per square meter, but the farmers demand Rs 1.40 lakh per square meter. It is not financially feasible for the GDA to obtain the required land at this rate. We have also proposed a plot of land. aggregation policy, but that hasn't cut the ice with farmers either, "Shivpuri said.
With all options exhausted, the development authority will now develop condo communities on just the 12 acres of land it has been able to acquire to date, according to the Town planner. The land fees in Indirapuram are very high and in terms of ownership, this is what the farmers got and it is clear that they want fees for the market.
Credit- Et realty
Also, read- Vastu Shastra and Decor ideas for the nameplate of the house- Aquireacres