---
New Delhi: Affordable housing has always been a popular choice among buyers, but the reason developers are also interested in this segment on Gurugram is an interesting story in itself. There is a reason behind this paradigm shift. The market where only the wealthy dare to buy is now a real estate hub for both affordable and mid-range buyers. The Haryana government, Deen Dayal Jan Awas Yojana (DDJAY), encourages the development of high-density planned colonies in low- and medium-potential cities in the state where small parcels of land are available through a liberal policy framework. The most attractive feature of this scheme is the deadlines for its completion. All housing projects must necessarily be completed within 7 years from the date of granting the license. To keep housing costs affordable, the External Development Charge (EDC) for projects under DDJAY is lower than for standard projects. Development can only take place on 30 percent of the total area of ​​a particular residential sector under this policy. The total colony area in this scheme is up to 15 acres where the first license will be for five or more acres and an additional license for at least two acres. The developers can also build four independent floors on each plot with parking and a lift.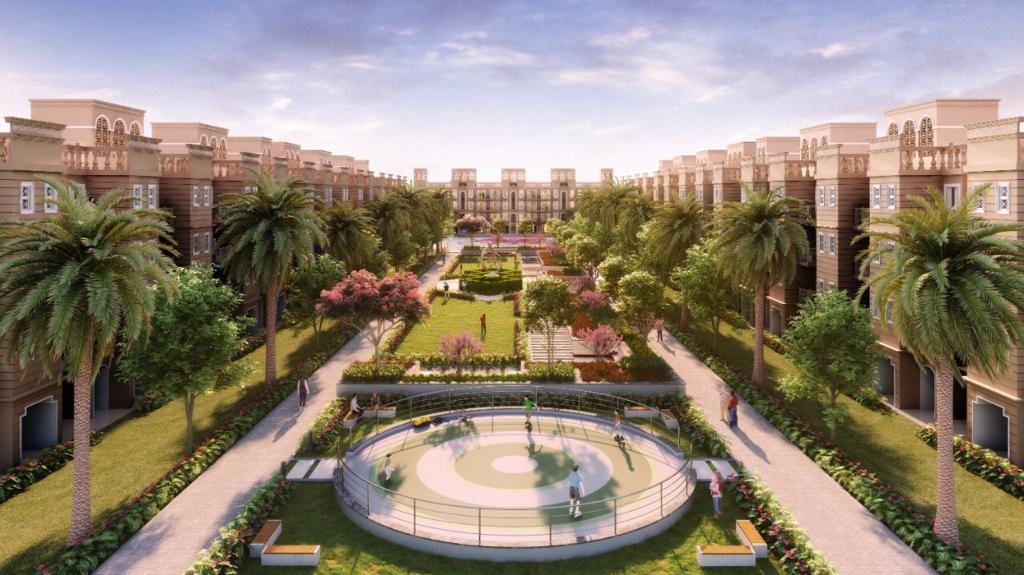 This scheme seeks to solve the problem of disorganized neighborhoods and provide affordable housing for all. Not only does it help large numbers of immigrants to buy a home in a city like Gurugram, but it also helps developers record business growth. Pradeep Aggarwal, founder and president of Signature Global, and president of the National Council for Affordable Housing, ASSOCHAM, explains one of his projects under this scheme, "Now people want well-connected sites and fast ownership, and the response time for parcels. y Freestanding floors are much shorter than those used in residential communities and multi-story apartments, which led to the popularity of freestanding floors. Several developers have launched mid-size projects with options for 2- and 3-bedroom freestanding flats along the Dwarka Expressway and Gurugram. These projects offer all the conveniences found in high-rise housing communities.
Benefits for Real Estate Buyers
DDJAY
is governed by
Chief Minister Awas Yojana (PMAY)
and approved under the Haryana Government Consolidated Licensing Policy 2015. Under this scheme, property developers can develop residential communities or colonies on an area of ​​5 acres to 15 acres.
This scheme allows potential buyers to benefit from a loan of up to 75% of the value of the property in parcels from all the main public and private banks. Buyers can also borrow up to 90% of building and apartment floor loans. The scheme makes the money readily available to buyers who want to buy a plot of land, building floors, or apartments. They can choose any option according to their requirements.
Varun Sharma
, an IT specialist at Gurugram says: "I recently went to see the projects that were being developed under the direction of
Deen Dayal Jan Awas Yojana on the
Dwarka Expressway
and the best part is that the social facilities and project development are getting underway. taking place here simultaneously. green space availability In such projects there is also more and the delivery is also in accordance with the RERA deadlines as the government authorities monitor these projects directly. Therefore, I had more confidence in making an investment under this scheme ".
Buyers can make a separate record for each floor separately, the bank loan is also available at the floor level. It is allowed to assign units based on the first point and the first point, so there is no withdrawal system in this scheme. Various provisions of this policy ensure timely delivery and transparency. For example, only 50% of the land parcels can be allocated before they are developed under the scheme. The remaining parcels of land can be sold at 50% after the completion of the municipality or after obtaining a certificate of completion from the Director of Urban and Rural Planning of the Government of Haryana.
Developers must transfer 10% of the authorized colony area to the state government for the development and maintenance of community facilities. This ensures that development continues in and around the project simultaneously. The state government oversees these projects and ensures that construction is completed within a specified period of time.
Under this scheme, buyers have the option of buying flats and pop-ups to build their own houses according to their requirements.
Also, Read -
15 sliding wardrobe design ideas to decorate your dream house