When it comes to interior and exterior design, railings play a crucial role in enhancing the overall aesthetics and functionality of a space. A well-designed railing not only provides safety but also adds a touch of elegance and style. In this blog, we will explore various aspects of railing designs, including the best tools, key elements, and design principles to consider. Whether you're looking to revamp your staircase, balcony, or terrace, we've got you covered. Let's dive into the world of railing designs and discover how you can elevate your space with stunning designs.
Assessing the Space and Purpose:
Before diving into this, assess the space and its intended purpose. Determine if you require railings for staircases, balconies, terraces, or decks. Consider the architectural style, location, and overall theme of your space to ensure a cohesive design.
Material Selection:
Choose the right materials for your railing designs, considering factors such as durability, maintenance, and aesthetic appeal. Common materials include wood, wrought iron, stainless steel, glass, and aluminum. Each material offers a unique look and feel, so select one that complements your design vision.
Design Elements:
Incorporate design elements that align with your personal style and the overall theme of your space. Elements such as balusters, posts, handrails, and newel posts contribute to the overall visual impact of the railing. Explore various designs, such as traditional, contemporary, or minimalist, to find the one that resonates with your taste.
Read More: Looking for stunning glass railing design for balcony? Check here!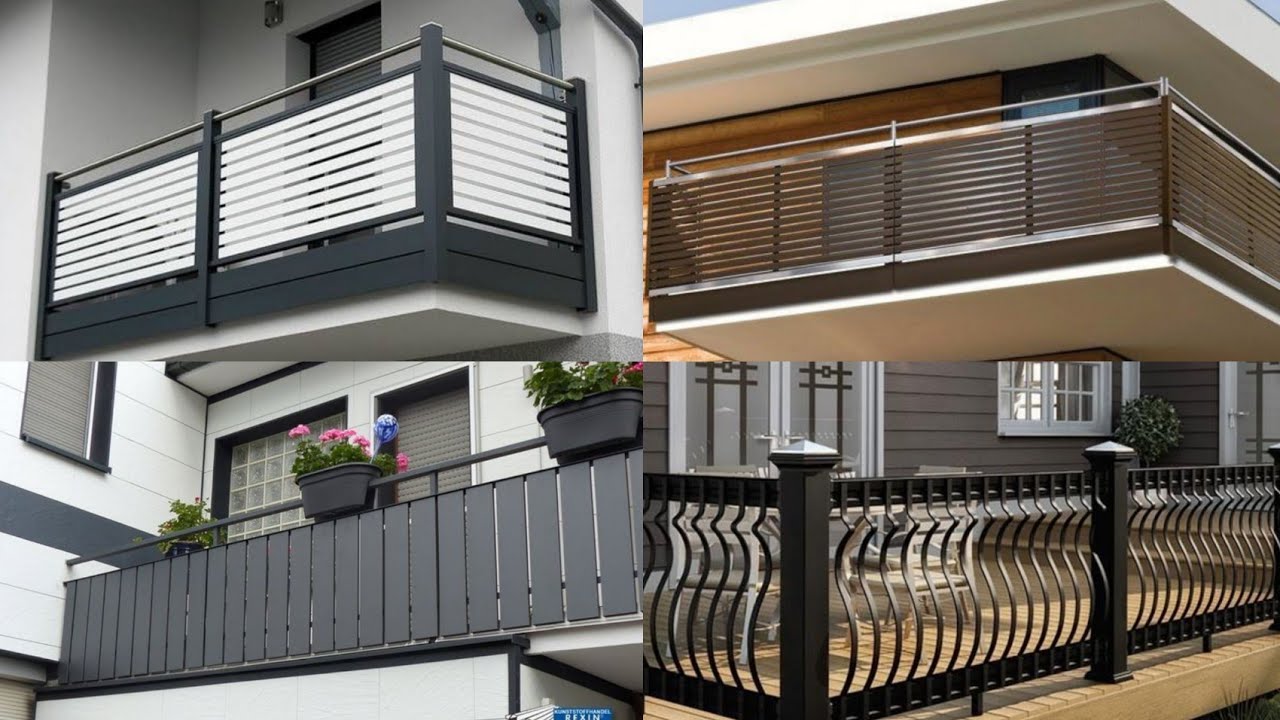 Baluster Styles:
Balusters are an essential component of railing designs, as they provide structural support and add visual interest. Choose from a wide range of baluster styles, including traditional pickets, glass panels, cable railings, or decorative wrought iron designs. Consider the safety regulations and spacing guidelines when selecting your baluster style.
Handrails and Newel Posts:
Handrails and newel posts add functionality and elegance to the railing design. Select handrails that are comfortable to grip and complement the overall design. Newel posts serve as anchor points and focal points, so choose designs that create a visual impact while providing structural support.
Color and Finish:
The color and finish of your railing can significantly impact the overall aesthetic appeal. Opt for colors that harmonize with your interior or exterior palette. Consider finishes like matte, gloss, or textured to create the desired visual effect.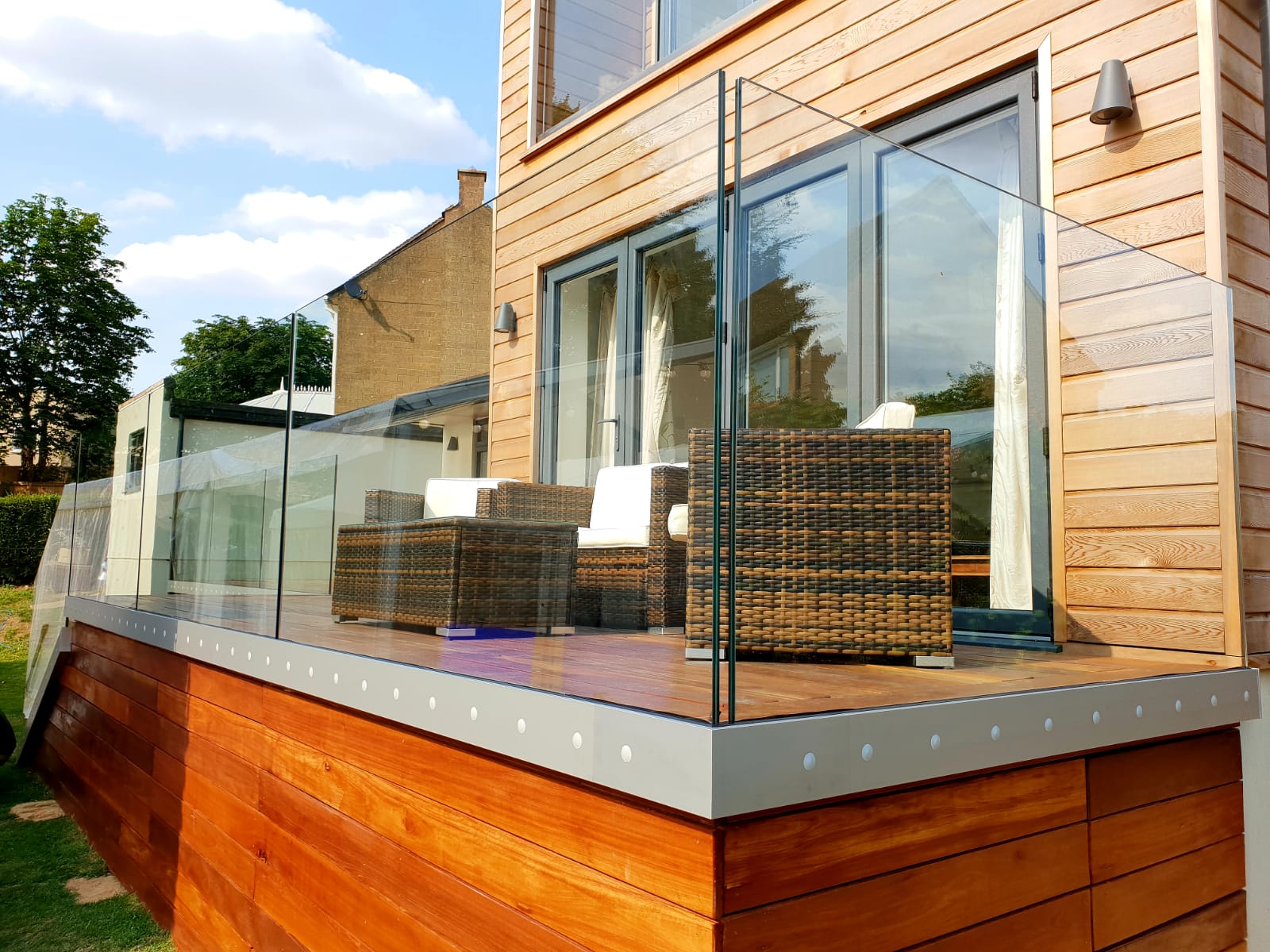 Lighting and Accent Features:
Incorporating lighting and accent features into your railing design can elevate its overall appeal. LED strip lights, recessed lighting, or decorative sconces can provide both safety and ambiance. Additionally, consider incorporating decorative elements such as scrolls, floral motifs, or custom designs to add a personalized touch.
Installation and Safety:
Ensure that the railing design meets local safety codes and regulations. Hire professional installers to ensure a secure and structurally sound installation. Regular maintenance and inspections are essential to keep your railing in optimal condition.
Maintenance and Care:
Different materials require different levels of maintenance. Consider the upkeep involved in maintaining the railing design and choose materials that align with your lifestyle and maintenance preferences. Regular cleaning, polishing, and surface treatments will help preserve the beauty and longevity of your railing.
Customization and Personal Touch:
Don't be afraid to add a personal touch to your railing design. Explore customization options, such as incorporating monograms, family crests, or personalized patterns. This adds a unique and meaningful element to your space.
Read More: Sliding Gate Design: Enhancing Security and Style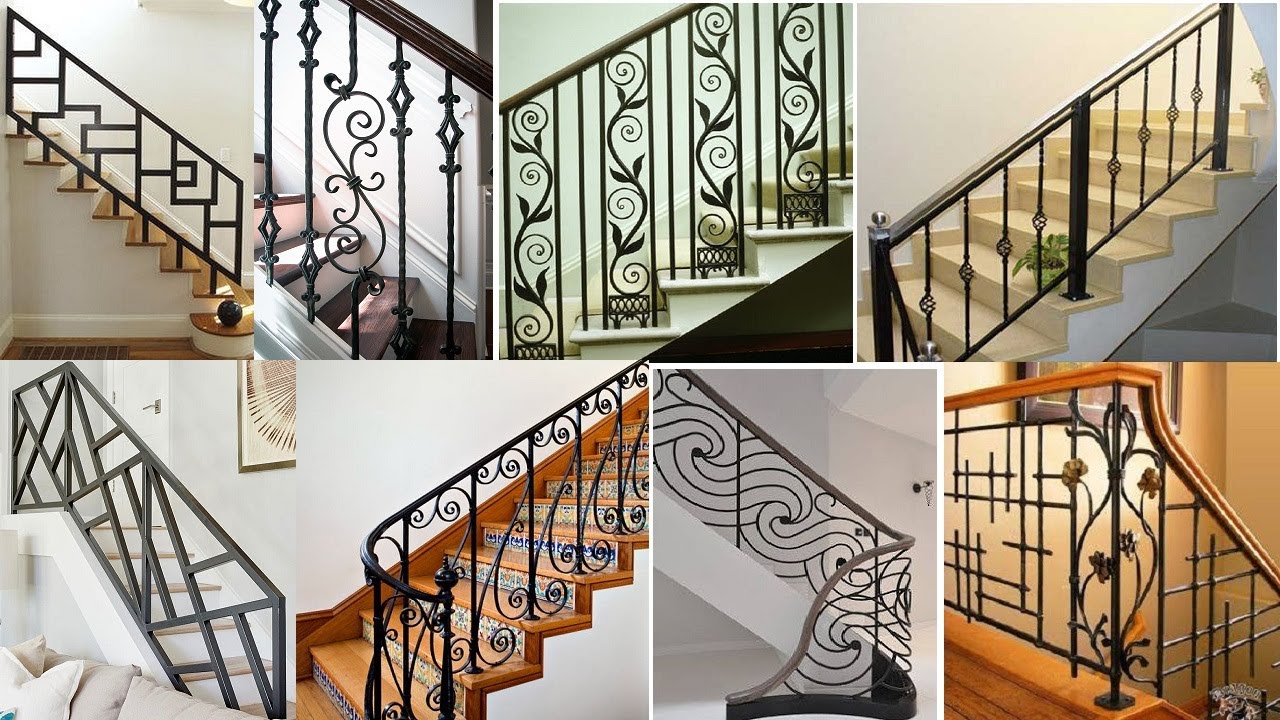 Railing design is an essential aspect of both safety and aesthetics in any space. By considering the space, materials, design elements, and safety regulations, you can create stunning railing design that elevate the overall appeal of your interior or exterior. Remember to choose high-quality materials, hire professional installers, and perform regular maintenance to ensure the longevity of your railing. With the right tools and design elements, you can transform your space into a visually stunning and safe environment. Embrace the power of railing designs and give your space a breathtaking transformation.