Many people love the idea of living on a high rise but choose to live elsewhere for one reason: the price. Living in a high-rise apartment is not cheap. Renting an apartment or even a whole house is usually the same price as a high-rise apartment every month, or cheaper! Surely renting a single-family home should be more expensive than renting an apartment, right? It doesn't always work this way. So why are high-rise apartments so expensive? 
Why High Rise Apartments Are So Expensive: The Truth
The old saying "you get what you pay for" applies to many things in life. High-rise apartments are one of them, at least in part. However, the often exorbitant price of a high-rise apartment goes beyond this phrase. Here are some of the reasons why high-rise apartments are so expensive:
Location

Upkeep Is Constant

Amenities Come At A Cost

The Building Itself Requires Maintenance

Many High Rises Offer Top-Tier Accommodations
1. High Rise Apartment Buildings Are Often In Great Locations
Location- This is the preferred term in real estate to describe what makes a property.  This proverb is also true in the rental world. High-rise apartment buildings are often in great locations – in the heart of the city, close to popular destinations like the beach, parks, etc. When we pay too high a price for a high-rise apartment, chances are a significant portion of that cost is just because of the location. Of course, this applies to living in any type of property in or near a desirable location.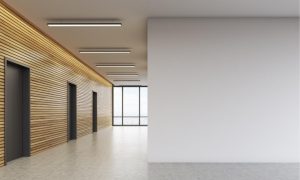 2. The Upkeep In High Rise Apartment Building Is Constant
Each high rise is unique, and that includes the number of units and the people who live there. It's safe to say that almost all high-rise apartment buildings house hundreds or even thousands of people. High-rise apartment buildings can throw the same number of people as an entire city. Just like a city that requires employees to work in the city hall, keep everyone safe, and maintain public spaces in the city, so does the grand building. High-rise apartment buildings require an entire staff to manage them. This includes cleaning, maintenance, and management of administrative work.
3. Amenities Come At A Cost in High-Rise Apartments
A big reason behind the appeal of tall buildings is the amenities that the building offers. For example, the building includes a gym similar to a commercial gym (not that great, but cheaper), along with a rec room, doggie area, parking (optional), community gas grills, a swimming pool, a complete laundry room, and a concierge.
The main reason behind the high prices of high-rise apartments is the amenities they provide. Utility rates can easily exceed 10% of your total monthly rental costs. In return, you won't have to pay for these things elsewhere if you make the most of them.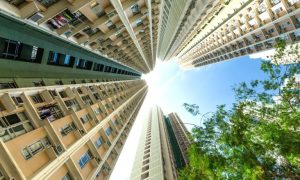 4. The Building Itself Requires Maintenance
Do you know how landlords always comment on how much maintenance a single-family home requires? They may be right in more ways than one. Not only do they need to coordinate and even repair their property, but they also have to pay a penny to do it. An often-overlooked reason as to why high-rise apartments are so expensive is because the physical building requires work and a lot of it.
People who rent apartments don't always care how much damage they leave behind. After an occupant has left, apartments often require extensive remodeling and repair before they can be rented out again. The common areas are also worn down by the daily use of many residents.
5. Many High Rises Offer Nice Accommodations
While not always the case, it's becoming harder and harder to find a high-rise apartment building that's in crappy condition inside.
You can be sure that most tall buildings, at least today, are beautiful in the following ways (also in that order):
Driveways, lobbies, elevator bays, and entries.

Shared amenities like workout areas, function rooms, and other shared facilities.

Hallways and other common areas.

The building's exterior.

Interior of individual apartments.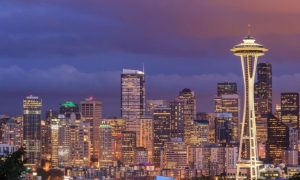 Also, read- Bedroom & Living room furniture: All About Sofa Cum Bed and Wall Bed!