How to Design a Room, in 12 Easy Steps
Whether you don't have the budget to hire an interior designer or just enjoy the idea of ​​doing it yourself, to design a room from scratch can be intimidating for beginners. Keep in mind that interior design is more of an art than a science, and there are no hard and fast rules on how to design a room. But if you're looking for a roadmap, this start-to-finish guide will help you visualize all the steps necessary to design your space like a pro.
1. Set the Mood To Design A Room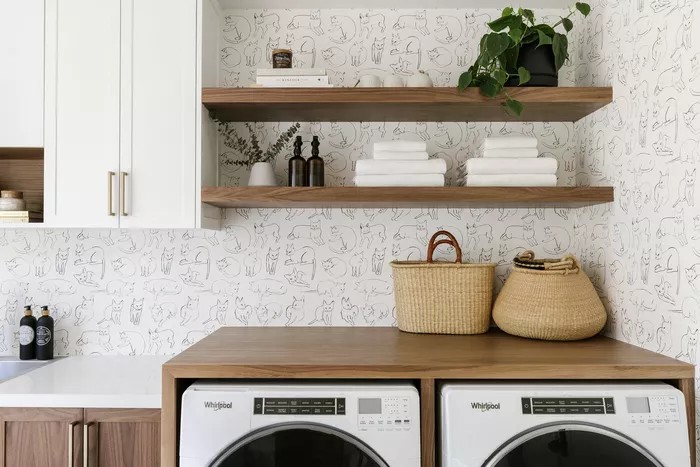 Instead of asking yourself what you want your space to look like, ask yourself what you want it to feel like and let that guide you through your choices for colors, textures, and furnishings and décor. A light and airy Zen oasis might suggest a minimal amount of natural furniture and materials. A lively, casual family space can feature bold colors and patterns. Focusing on the mood rather than a specific style or trend will help you create an eclectic space that works for you.
2. Get Inspired
Check out your favorite social media channels, interior design magazines, books, and websites for inspiration. Think about the places you like to escape to and analyze why. If you're into mood boards, go ahead and make one. If you live alone, this is an opportunity to get to know yourself a little better. If you live with other people, this is an opportunity to collaborate in a shared space that honors everyone in the home.
3. Get Real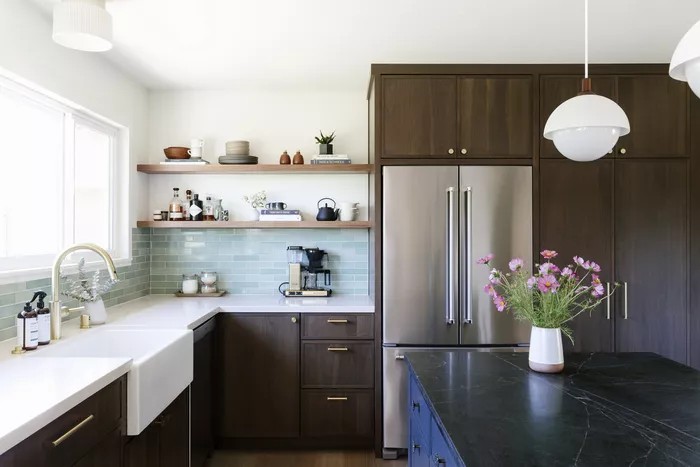 Instead of pursuing an ambitious vision of what your life will look like, design a room the way you live now. If you have rambunctious kids or pets, choose upholstery fabrics and surfaces that can take a beating and still look great. If you live alone and rarely party, there's no need to allocate floor space with a six-person dining table. If you work from home, move that makeshift desk in the corner of the living room into a spare room that's only used during vacations. And before you buy anything, set a realistic budget to help you prioritize expenses along the way.
4. Declutter
If you want to redesign, start by removing everything you don't use, need, or love. If you're designing an empty room from scratch, think before you bring something in. There's room in any space for personal items and important things, but successful interior design starts with embracing the basics and building from there.
5. Map It Out
There are plenty of free online room design tools and home design software options if you want to create a floor plan, but space planning doesn't have to get too technical. Draw schematic ideas on paper or lay out furniture with painter's tape to get a sense of scale and flow. Before buying a single piece of furniture, measure your space. Measure twice. Otherwise, you may find that the sofa you ordered is too big to fit through the front door or too small for your living room.
Read More – 5 Eco-friendly ways to keep your place cool in the hot summer
6. Decide on a Color Palette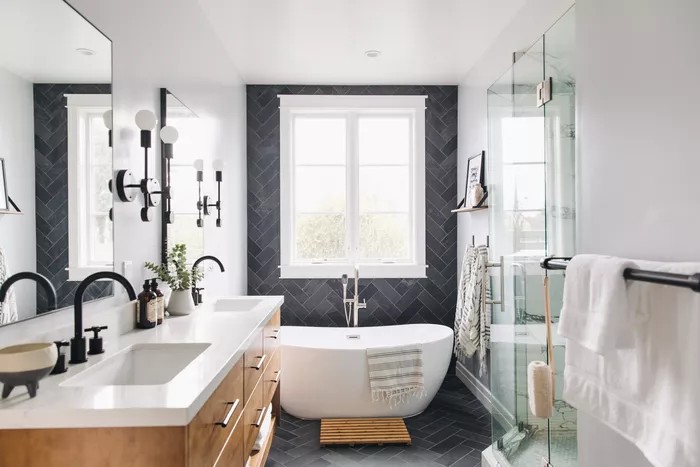 Whether you want to keep it neutral or set your mind on an attractive color palette, deciding early will help you create a cohesive look. Neutral rooms can be brightened with easy-to-change accessories. If you've decided you want your room to be an ode to green, pink, or blue, choose three complementary hues to keep it fun. If you love the look of an all-white room, sticking to shades of white allows you to easily mix and match furniture styles and eras.
7. Start With the Finishes
If changing the look rather than remodeling is your goal, consider how to build on the room's existing flooring, wall color and fixtures to beautify and personalize the unrenovated space. If you're starting with an empty room, refinish the floors, paint the walls, add tile, wallpaper, baseboards, or install cabinets before bringing in furniture and accessories.
8. Choose Anchor Pieces
When design a room, focus on its accessory, which is usually a sofa, before discussing pillows. Doing the largest and most expensive purchases first will help ensure you don't mind the quality of high-use items, help you maintain a realistic sense of your budget, as well as help you visualize how much room you have for additional furniture once you buy it. be ready. they become proven staples.
9. Select Secondary Furniture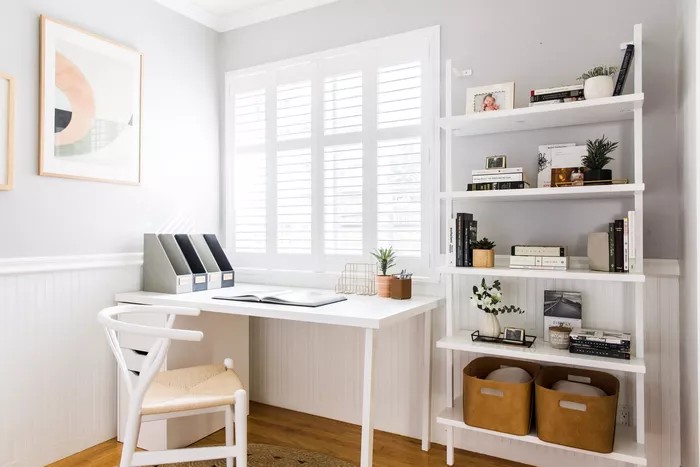 Once you've chosen the perfect sofa, start looking at coffee tables to determine appropriate sizes and styles, or if an oversized pillow would work better. If you choose a rustic wooden table for your dining room, add contrast with contemporary metal chairs. Complement a modern upholstered headboard with antique lighting or nightstands.
10. Choose Rugs, Curtains, and Textiles
Now that you have an idea of ​​how the room should flow, you can choose rugs, curtains, and textiles such as bedding, throws, and accent pillows that will complement your accent pieces and add color, pattern, texture, and interest.
11. Light It Up
One of the keys to designing a room successfully is to take care of the lighting. Maximize natural light during the day and add plenty of layering options for the night, from functional task lighting to warm-ambience table lamps or sconces, to sculpted pendant lights that double as décor. Make sure all four corners of the room are lit to avoid creating shadows and promote a feeling of comfort after dark.
12. Accessorize
Now that you have all the basics, take a step back and ask yourself what you're missing. Select and hang artwork, photos or decorative mirrors. Layer additional cushions and accent blankets. Decorate shelves and tables with design books, candles, decorative objects, plants or precious souvenirs. This is your chance to add texture through personal touches that will bring the room to life and make it feel like home.
Also Read – Tips To Remove Dampness or Seelan from Walls