Greater Noida: In a major development, a joint policy is being developed to assess whether fees can be reduced allowing the reorganization of the business and business structure of the winners of industrial, institutional, and commercial parcels in the three industrial development agencies of Gautam Pod Nagar. The decision was taken at the Greater Noida Authority Board meeting on Wednesday.
The Noida Authority, the Greater Noida Industrial Development Authority (GNIDA), and the Yamuna Highway Industrial Development Authority (YEIDA) require applicants to pay up to 10% of the current land premium to allow for changes to the business constitution. But many companies requested an exemption from paying fees as their businesses have been affected by the tax epidemic.
Senior officials in the Industrial Development Department reviewed GNIDA's proposal to offer relaxation to winners seeking changes in associated companies, limited liability companies, private limited partnerships, those seeking to change from an owner company to a corporation, and those with an intention to change the promoters' stake pattern in listed companies.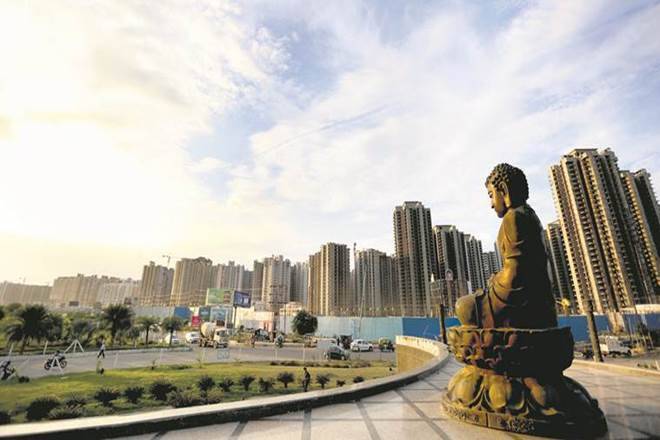 Those looking to reorganize their companies and organizational structure will relax. "A committee will be formed to propose new guidelines to be implemented by the three authorities," said Narendra Buchan, Executive Director of GNIDA. GNIDA has also requested Rs 10,000 from applicants seeking to reshape the company structure as a processing fee.
Among other major decisions, GNIDA will extend the advantages of the Single Settlement System to all types of winners. The plan applies to collective residential plots, and the plan will also be implemented for residential, commercial, institutional, information technology, commercial, and institutional award categories. An online complaints settlement platform will also be developed for Greater Noida residents to provide them with paperless services. A land pooling policy will be introduced for land tenure.
Meanwhile, authority officials said on Wednesday that they have accelerated the allocation of the subsequent lease and will hand over 6% of the upgraded parcels to indigenous farmers within six months. Of the 18,000 parcels developed with the leaseback, the authority removed the requests and selected 90,000 custom parcels. The authority officials also requested permission from senior officials to increase the amount they could keep in their custody in the escrow account. GNIDA initiated a mechanism to create escrow accounts with private builders.
Also Read: New Housing Scheme by DDA in 2021 with nearly 1200 flats