Delhi HC orders Indiabulls housing to reconcile project loan accounts of Supertech
Indiabulls has been asked by the Delhi Housing Finance High Court to reconcile the project loan accounts of all Supertech Group companies with a decision to repay any excess amounts paid to it.
The real estate developer stated that he paid Indiabulls extra and wants the financial entity to return the amount and settle the project so that the buyers can register the apartment.
Petitioners (Supertech) are instructed to provide a copy of their statement to Respondent within one week. The defendant (Indiabulls Housing Finance) must then, within an additional period of one week, indicate inconsistencies in the accounts provided by the petitioner, if any," the High Commissioner said in the order.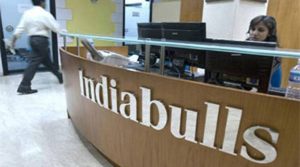 The order reappeared on May 13.
The petition relates to the disbursement of project loans totaling Rs 5,363 crore provided by Indiabulls Housing Finance and its subsidiary Indiabulls Commercial Credit Limited.
Supertech claims that Indiabulls withheld and deducted Rs 707 crore in advance from almost all loans, and withdrew Rs 17.25 crore from escrow accounts without adjusting against any loan accounts.
"Indiabulls operates the initiation of legal proceedings by Supertech with the classification of certain loan accounts as 'NPA' which we believe are illegal because they overpaid. As of January 31, 2022, the total amount owed to Indiabulls was of Rs 5,873.29 crore (including the principal amount of Rs 5,363.40 crore plus interest of approximately Rs 509.89 crore), said RK Arora, Chairman of Supertech Ltd.
For this, they paid Rs 6,353.40 crore. Supertech claims to have paid an additional Rs 277.23 crore.
Indiabulls Housing Finance Limited could not be contacted.
Also Read – Godrej Properties to add over 10 housing projects to development portfolio in FY23.