Will Coronavirus destroy our Asian real estate market? It may be very dramatic, but it can have a real impact:
The epidemic of COVID-19 (Coronavirus) that started in China at the end of 2019 is still spreading around the world. The latest figures as of February 28 show more than 83,000 cases of coronavirus in at least 53 countries, with more than 2,800 deaths worldwide. The death toll exceeded the SARS epidemic in 2002.
As global health officials rush to beat the virus, business leaders are preparing contingency plans. Real estate operators have been particularly affected in areas where the virus has been taken over.
Retail assets, hotels, and restaurants are the most affected, but other asset classes have triple effects. So far, we share some of the major experiences of real estate companies in Asia.
Retail stores and restaurants are closed.
Retailers closed stores in response to the virus. According to Bloomberg, large consumer companies shut down from Chow Tai Fook Jewelry Group Ltd. To Yum China Holdings Inc. Up to 80% of all stores while China works to reduce infection. Zhao Tai Fook has more than 3,600 points of sale in mainland China. In addition, nearly half of its stores in China are branded by Nike, Adidas, and Starbucks due to the spread of the virus.
Restaurant chains were also affected. Yum China Holdings Inc. closed, Which has 9,200 outlets in over 1,300 cities in China, temporarily more than 30% of restaurants. "We cannot predict when or at what rate closed restaurants will reopen and traffic will be restored," Chief Financial Officer Andy Young said in early February.
Shopping malls are closed
Many shopping malls are still closed. According to Bloomberg, half of China's shopping malls remain closed a month after retailers start closing their doors at the start of the lunar New Year holiday, as consumers restrict their purchases to essentials.
CapitaLand, a Singapore listed real estate company, has closed 12 shopping malls in China, four of which are in Wuhan, according to MSN.
Sasseur REIT, another Singapore-listed real estate company with assets in China, announced on January 28 the temporary closure of shopping malls in Chongqing, Bishan, Hefei, and Kunming. "The other seven shopping centers … in Hangzhou, Changsha, Nanjing, Lanzhou, Xi'an, Guiyang, and Changchun have been gradually closed since January 26, 2020," the company added. The malls did not reopen until February 28. All Asian real estate market was affected by the coronavirus.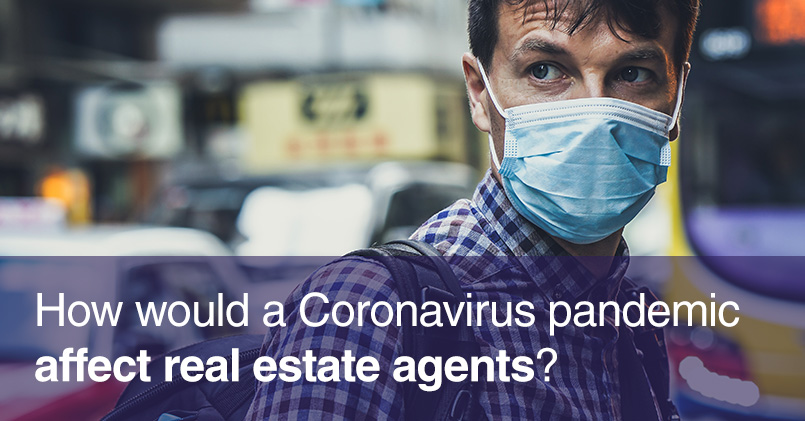 Tourism is very low
Travelers are moving away from Asia's tourist spots, affecting the hotel industry. Many tourism professionals in Asia say that the decline in tourism has stretched from Chinese tourists to visitors from other Asian and Western countries who are now staying far, adding to the fear that the 2020 travel season may have sharply curtailed. "It is not just China. Travelers from other countries postpone or cancel visits not only to Singapore, but we see evidence across Asia," said Keith Tan, Executive Director of the Singapore Tourism Board, on February 12. .
Heavy tourism economies like Thailand, which earn about 12 percent of their gross domestic product from foreign visitors, are affected by travel restrictions and warnings. "The impact today is not only on Chinese tourists but on all tourists," said Thai Tourism Board Chairman Cherat Trairatanagaraspon.
In Indonesia, the tourist island of Bali has witnessed only 20,000 cancellations, said Hindi Sukamdani, president of the Association of Indonesian Hotels and Restaurants.
In Vietnam, cancellations arrive during the year. Many official flights to Vietnam scheduled for March and April have been canceled, according to the official Vietnamese news agency (VNA). The Vietnamese National Tourism Administration has estimated that damage to the tourism sector in Vietnam due to the virus will range between $ 5.9 billion and $ 7.7 billion, according to the VN Express network.
Pressure on the owners to rent the rent and other support
Restaurant operators in Singapore have requested rental discounts. The Singapore Restaurant Association (RAS) said on February 13 that it has written to 24 major shopping mall owners asking for a temporary rental reduction. "Given the situation at this time, we expect at least 50 percent of rental compensation in the first three months," said Vincent Tan, president of RAS.

Read more: how to buy a property in foreign countries now.