Gurugram, also known as Millennium City, is home to several major companies in the field of IT / ITeS, manufacturing, advertising, analytics, finance, automotive, etc. India. Every year thousands of administrative workers enter the city. Among them, there are a large number of professionals who work individually. Therefore, the demand for shared accommodation and guest accommodation (PG) in Gurugram is increasing every year. 
DLF City Phase 2
If you choose PG in DLF City Phase 2, you will be able to live near the Job Center in Cyber City, which is home to big multinational firms such as PwC, KPMG, Deloitte, Accenture, and others. Udyog Vihar, Golf Course Road, and NH-8 are all well connected to other portions of Gurugram with bustling commercial centers.
PG hotspots in DLF City Phase 2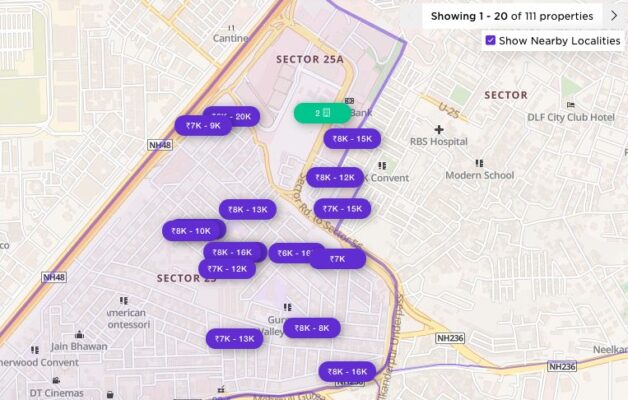 PG rentals in DLF City Phase 2
Due to the strategic location, PG rents are slightly higher than most other areas. Keep a budget of Rs 5,500 per bed and Rs 38,000 per room/unit. The high-end units are well-maintained and professionally managed and are therefore priced higher. Several factors influence the determination of PG's rent, including room size, type of occupancy (shared or private), PG's brand, utilities such as laundry, cleaning, maintenance, cooked food, leisure activities, concierge, Internet, and Wi-Fi services, etc.
Sector 14, Gurgaon
Connecting to some of the prominent business centers in Gurugram, near MG Road, and therefore business and commerce, Sector 14 in Gurugram is one of the best options for PG seekers. Despite the traffic congestion, there is no shortage of demand for rental housing.
PG hotspots in Sector 14, Gurgaon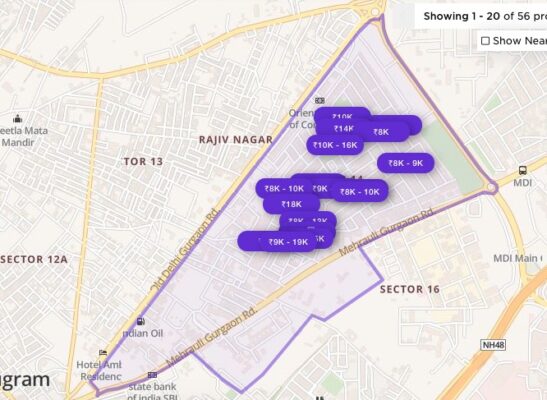 PG rentals in Sector 14
As per listings, the cost of a PG in Sector 14, Gurgaon, will vary from Rs 4,500 per bed to Rs 20,000 per room. You can cross-check with the PG owner, regarding other charges such as food, maintenance, security deposit, etc.
DLF Phase 3
Well-established business district, with subway connection, best suited for professionals working in Cyber City and Udyog Vihar. Despite the traffic jams, the demand for rental housing is constant, thanks to the availability of PG properties in different budget ranges. All services, such as banks or ATMs, supermarkets, shopping centers, and meeting places, are within walking distance.
 PG hotspots in DLF Phase 3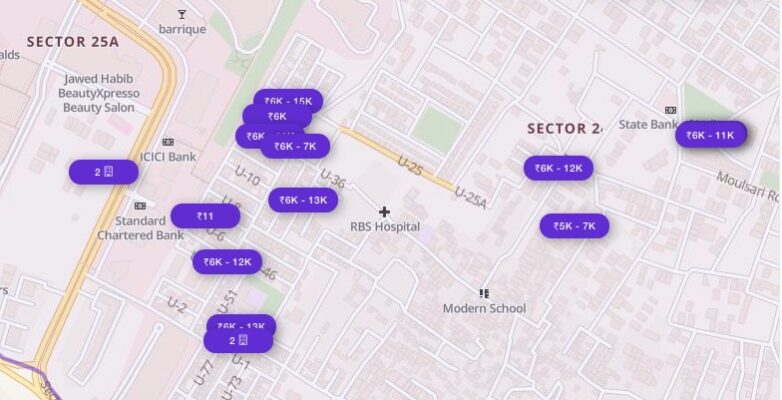 PG rentals in DLF Phase 3
Starting at Rs 6,000 per month, there are many Paying guests for girls and boys, with a monthly rent of up to Rs 20,000. You can individually inquire about bed availability or explore PG in DLF Phase 3.
 Sector 48, Gurgaon
Some of the main shopping and commercial centers are located very close to Gurugram Sector 48 and therefore many of you will get a lot of options when it comes to Paying Guest properties. You can also count on this website for easy access to shopping malls, movie theaters, entertainment centers, hospitals, etc.
PG hotspots in Sector 48, Gurgaon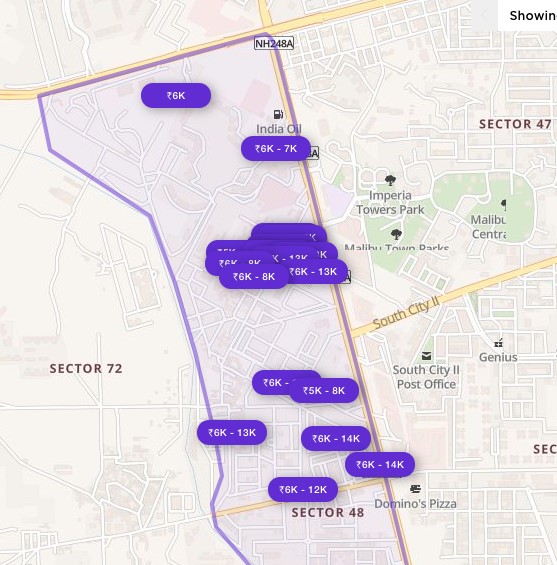 PG rentals in Sector 48, Gurgaon
There are several affordable options available starting at Rs 5,000 per bed. The monthly rent can be as high as 15,000 rupees per bed. Many PGs in Sector 48, Gurgaon, provide additional facilities like food, room maintenance, full security, wi-fi, etc. You may want to check this before completing the property.
Sector 38, Gurgaon
Frequent travelers often choose to stay in Sector 38, due to its proximity to Indira Gandhi International Airport. The metro connection is also present. Small shops and supermarkets are also close by, making it a convenient place to choose Paying guests in Gurugram. However, much of Sector 38 in Gurugram is developing and there is room for further development.
PG hotspots in Sector 38, Gurgaon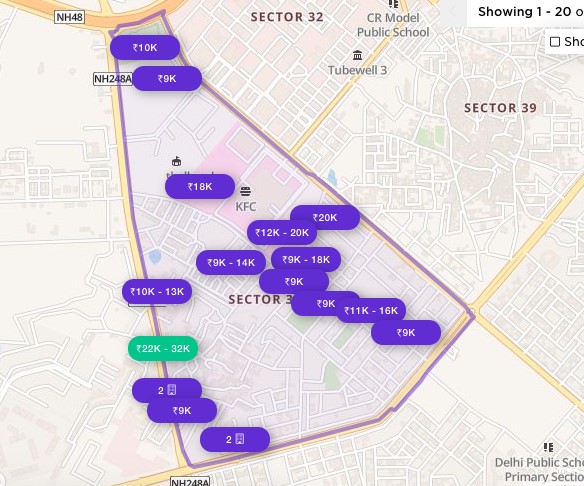 PG rentals in Sector 38, Gurgaon
Paying Guest property options start from Rs 5,000 per bed per month up to Rs 32,000 for a one-bedroom unit. While there are many options to choose from, the branded PGs in Sector 38, Gurgaon, will provide you with a comfortable living experience with fully managed services.
Also, read- Rent agreement process in Mumbai: all you need to know -Aquireacres