12 Questions to Ask Your Home Loan Provider Before Applying for a Home Loan
Buying a home is a lifetime investment you make, and even a simple mistake when using a home loan can hurt not only your CIBIL score but also your savings.
Whether you are planning to buy a new house/land, build a new house or even renovate an existing house, you will need a loan to buy or renovate your house. Nowadays, many famous banks and non-bank finance companies offer various home loan plans at reasonable interest rates and also offer attractive deals so that you can get the best deal. Also, online platforms allow you to compare mortgage loans offered by different banks and non-bank finance companies under one roof so you can choose the most affordable option.
Let's say you compare all the home loan options from different home loan providers and choose one that meets your financial needs. Now, before you apply for a home loan, here are some questions to ask your home loan provider to avoid last minute surprises and any inconvenience down the line: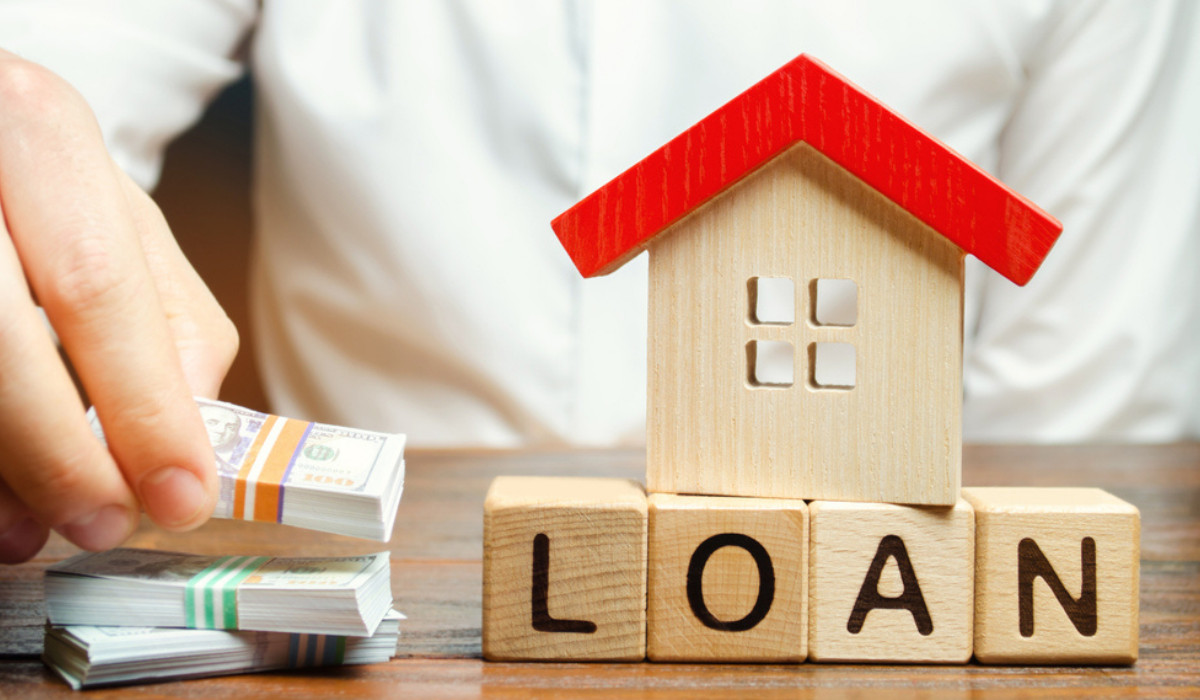 Question 1: What types of home loans do banks offer and what would be an ideal option for you?
Answer: Various home loan lenders in India offer various home loan schemes to meet the housing needs of people coming from different segments of the society. Some of the most popular home loan options offered by banks are loans for the purchase of land, home loans to renovate and expand an existing home, home loans for properties under construction, home loans for properties ready for moving, home loans for NRIs, etc.
Once you understand the different home loan plans the bank offers, you can choose the ideal model that meets your purchasing criteria. For example, if you want to add another bedroom to your home, you can apply for a home extension loan.
Question 2: How is my eligibility for a home loan calculated?
Answer: You should confirm with the lender how your home loan eligibility will be calculated. Almost all banks offer a mortgage amount of up to 60 times net current income per month. In addition, the banks do not take into account the license or the medical subsidy when making the calculation. Banks also take into account your CIBIL (credit) score, as well as your obligations to other EMIs (if applicable). Therefore, you need to understand exactly what the lender is looking for when calculating your home loan eligibility.
Calculate your eligibility for a home loan
Question 3: Does the CIBIL (credit) score affect my interest rate?
Your credit score is one of the most important factors lenders take into consideration before offering a home loan. A credit score of 750 or higher is good if you want to take advantage of the home loan amount of your choice at a low interest rate. In case you have a low credit score below 700, your home loan application may not be approved by the bank or you may get a home loan with a high interest rate. So it's important to ask your lender about the lowest interest rate you can take advantage of on a home loan based on your credit score.
for example,
You are a salaried person earning more than Rs. 1 lakh per month. You want to apply for a home loan of Rs. 40 lakh and your credit score is 680. The bank may not offer you a home loan or charge you a high interest rate of 12%.
On the other hand, your friend who earns Rs. 70 lakh per month and has a credit score of 750 wants to apply for a home loan of Rs. 50 lakhs The bank will be happy to offer you a loan to buy a house at a minimum interest rate of 6 to 7% per year.
Question 4: Is the interest rate offered on your mortgage loan fixed or variable?
Even a slight difference in interest rate can have a significant impact on the total amount of the loan and its monthly value. Ask your lender about the annual percentage rate (APR) and whether the interest rate on your home loan will be fixed or floating to understand the risk profile of the loan. Some of the home loan interest rate options available are:
Fixed-rate mortgage loan: The interest rate remains the same for the life of the mortgage loan.
Floating Rate Home Loan: The interest rate changes in accordance with the change in the prime rate fixed by the Reserve Bank of India due to various economic factors.
Fixed and variable rate mortgage loan: The interest rate remains fixed for a certain period of time and then changes to a flexible rate.
Top Tip: Before you apply for a home loan, it's important to compare interest rates from different banks, so you can save your hard-earned money for other life goals.
Question 5: What is the ideal mortgage loan tenure for you?
Answer: In general, most mortgage lenders provide a period of 1 to 30 years to repay the loan. However, the tenure of the Flexible Home Loan can be adjusted based on your income, age, and financial situation. Therefore, it is important to ask your lender about the tenure range available, as equal mortgage payments will depend entirely on the term you choose.
If you choose a longer period, your monthly premium amount will be lower, and if you choose a shorter period, you will have to pay a lower amount of EMI. After confirming the term with the lender, you can use the Home Loan EMI Calculator to check your loan amount for different periods of your choice. To use the EMI calculator, you will need to fill in the loan, amount, term, and interest rate. The interest rate remains the same for all loan amounts and periods.
Let us understand the calculation of EMI with the help of an example. In the example below, the mortgage loan was calculated at 6.70% per annum.
Also Read – 8 Important Documents that Need To Be In Your Home Buying Process
Question 6: What are the mortgage loan processing fees?
Answer: Once your home loan application is approved, mortgage lenders ask for a processing fee before imposing a penalty on the loan amount. Processing fees vary from bank to bank and generally cost between 0.5% and 2.50% of the loan amount. Although the amount of the processing fee is very small, it can be an additional cost if you are not aware of it before applying for the mortgage loan. So be sure to ask your lender about the processing fees that are included with your home loan.
Question 7: What are the prepayment rates for your mortgage loan?
Answer: If you get a promotion or your business becomes profitable or your financial condition improves for any reason, you can prepay the remaining EMI home loan in one lump sum. Most banks charge a minimum prepayment fee if you decide to close your home loan account. Therefore, it is important that you understand how much of the prepayment fee you will have to pay if you close on your mortgage.
Although most home loan lenders will try to avoid this question for obvious reasons, you should be sure to clearly ask if there are any prepayment fees if you pay off the loan in full before the term expires. If there is no prepayment fee, go with the home loan, but if there are fees involved, calculate before you apply for the home loan.
Question 8: Do you need to purchase any financial product with your mortgage loan?
Answer: Many banks and other finance companies may require you to purchase home or life insurance as an obligation while paying off your mortgage loan. You have no choice when your home loan is about to be paid off and you have to buy it. So ask your lender if any such insurance is involved in the home loan and how much premium you'll have to pay if you apply for a home loan.
Question 9: Can you add an applicant to your mortgage loan?
Answer: You can apply for a home loan with one of the applicants (spouse, parents, unmarried son or daughter) if you are unable to meet the eligibility criteria on your own. So ask your lender if you can apply for a home loan with a co-applicant and improve your chances of being eligible.
Question 10: What are the documents required to apply for a home loan?
Answer: There are some general documents like Bill of Sale, Certificate of Possession, Certificate of No Objection, etc., and KYC documents like Aadhar Card, PAN Card, Voter ID Card, etc., which are a must for any person applying for a home. Loan present it. In addition to these, salaried and self-employed professionals must share some specific documents depending on the nature of their work.
For example, if you are a salaried professional, you may need to submit:
Pay Slips for the last 3 months
Bank statement for the last 6 months
form 16
ITR, etc.
And if you are self-employed, you may need to provide:
Proof of business presence (partnership contract, GST registration certificate, etc.)
Profit and loss statement
balance sheet
Bank statement for the last 6 months
Therefore, you should ask the lender for all the documents you need to process your mortgage loan application. Also remember that submitting incomplete or falsified documents may result in the rejection of your mortgage loan application. You should review all documents twice before submitting them to your mortgage lender.
Question 11: What other facilities would the lender like to offer you if you apply for a mortgage loan?
Answer: With the introduction of new banks and non-bank finance companies, the mortgage loan market has become competitive. Therefore, to attract customers, lenders often offer additional benefits such as free life insurance, additional loans, downtime, etc. These extra benefits can help you save money and you can use it for other expenses. Therefore, having a clear idea of ​​these benefits will allow you to plan accordingly.
Question 12: Will your mortgage loan cover legal fees?
Answer: Legal expenses include registration fees, stamp fees, and other miscellaneous fees such as legal fees. Therefore, before you fill out the application form, ask your lender if these legal fees will be included in your mortgage loan, as banks generally do not cover these fees.
Finally, you should ask the lender if a dedicated mortgage loan representative will be available in case there are additional last-minute inquiries before or while you sign your mortgage loan application. Also make a note of your mortgage lender's customer service number and email ID.
Also Read – DLF launches 1,500 plots for sale in Chennai