Fueled by the robust growth of India's real estate sector, the cement industry stands out as a highly lucrative domain. The expansion of the domestic real estate market has paved the way for significant gains, positioning the cement industry as one of the most profitable sectors in the nation. Notably, the momentum is set to continue as the Indian cement industry gears up to bolster its capacity by an impressive 80 million tonnes (MT) by the fiscal year 2024, as indicated by Crisil Ratings.
In view of this promising landscape, it comes as no surprise that Aquire Acres presents a comprehensive compilation of the top 10 cement companies in India. This compilation serves as an invaluable resource, offering insights into the industry's leading players, their production capacities, and their pivotal contributions to India's infrastructural progress.
With a remarkable tally of more than 200 cement production units alongside 360 smaller units, India proudly holds the distinction of being the second-largest producer and consumer of cement on a global scale. This position underscores the nation's pivotal role in the cement industry worldwide. The trajectory of cement production within the country appears poised for a significant surge, with a projected year-on-year growth of 12 percent. This anticipated expansion can be attributed to the surging demand for housing in rural regions as well as the government's resolute emphasis on bolstering infrastructure development, according to insights from ICRA Ltd.
As the narrative of growth in India's cement sector continues to unfold, delving into the realm of the top cement companies becomes increasingly insightful. These companies play a pivotal role in shaping India's progress story within the cement domain. In this context, a closer exploration of the top 10 cement companies in India is both enlightening and valuable, providing a comprehensive understanding of the industry's leading players and their instrumental contributions to India's cement landscape.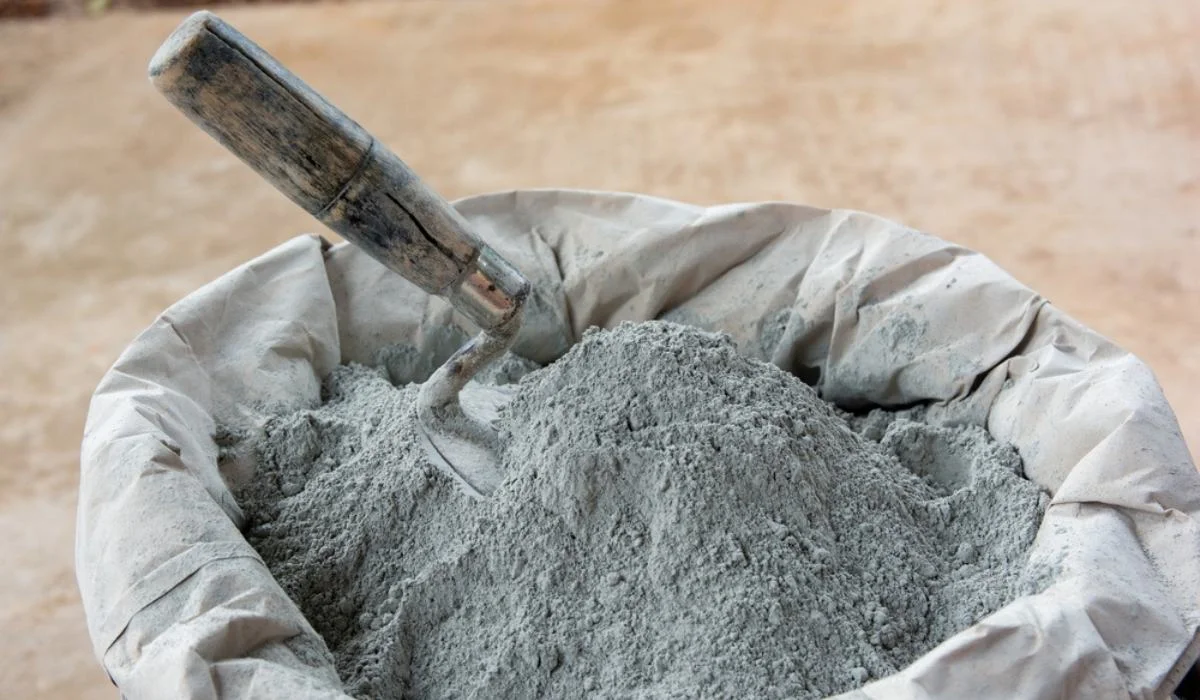 Top 10 cement companies in India
Here are the top 10 cement companies in India that are catering to the demand for cement in real estate, infrastructure, and allied fields:
| Brand Name | Production Capacity (MTPA) | Cost per 50 kg bag |
| --- | --- | --- |
| UltraTech Cements | 116.75 | Rs 320- 350 |
| ACC Cements | 33.05 | Rs 370 – 475 |
| Ambuja Cements | 29.65 | Rs 360 – 410 |
| Binani Cements | 11.25 | Rs 275 – 350 |
| Birla Cements | 20 | Rs 295 – 335 |
| Dalmia Cements | 41.1 | Rs 380 – 450 |
| Ramco Cements | 21 | Rs 360 – 480 |
| India Cement | 15.5 | Rs 375 – 410 |
| Heidelberg Cements | 14 | Rs 275 – 330 |
| JK Cement | 20 | Rs 275 – 340 |

Ultratech Cement
Ultratech Cement, a prominent entity within the Aditya Birla Group, commands a significant presence as a building materials powerhouse with a substantial market value of $7.1 billion. The current market capitalization of Ultratech stands at an impressive Rs 2.24 trillion. Positioned as a leader within the industry, Ultratech Cement holds the distinction of being the largest manufacturer of grey cement, ready-mix concrete, and white cement in India.
The scope of Ultratech's influence extends to a remarkable 116.75 million tonnes per annum (MTPA) of cement-producing capacity within a single nation. The company's operations encompass a wide geographical expanse, spanning across India, the UAE, Sri Lanka, and Bahrain. As a cornerstone of the cement sector, Ultratech Cement's strategic footprint and significant capacity solidify its stature within the list of top 10 cement companies in India.

ACC
Established in the year 1936, ACC stands as a notable player in the cement industry with its headquarters situated in Mumbai. Presently, the company boasts a substantial market capitalization of Rs 43,402 crores. ACC's manufacturing portfolio encompasses a diverse range, including 14 varieties of cement and 30 different types of concrete mixes.
With a strategic presence, ACC operates through a network of 17 manufacturing units and 85 ready-mix concrete plants, ensuring a significant market reach. In a pivotal development, the year 2022 marked a significant milestone for the company as it joined forces with the Adani Group.
This rich tapestry of achievements and contributions solidifies ACC's position as a key contender within the top 10 cement companies in India, underlining its legacy and continued relevance in the industry.

Ambuja Cements
As a proud member of the esteemed Adani Group, Ambuja Cements assumes a significant role as a major player within India's cement landscape. Commencing its operations in the year 1986, Ambuja Cements has emerged as a prominent entity with a notable presence. The company boasts a network comprising eight cement grinding units and five integrated cement manufacturing plants, collectively contributing to an impressive production capacity of 33.05 million tons.
In terms of financial stature, Ambuja Cements commands a robust market capitalization of Rs 337.51 billion, underscoring its prominence within the industry. This amalgamation of operational excellence, strategic partnerships, and substantial production capabilities solidifies Ambuja Cements' position as a significant contender within the list of top 10 cement companies in India.

JK Cement
Renowned as a prominent player within the Indian cement industry, JK Cement holds a distinctive position as a significant grey cement manufacturer on the domestic front and a prominent global player in the realm of white cement production. Boasting an impressive installed capacity of 20 million tonnes per annum (MTPA) for grey cement, JK Cement has secured its place among the top cement manufacturers in India.
The reach of JK Cement extends beyond national borders, with its products finding a home in approximately 43 countries worldwide. Moreover, the company takes the lead in introducing wall putty to international markets, further enhancing its stature as a trailblazer within the industry. With a market capitalization of Rs 246.18 billion, JK Cement's legacy of excellence and innovation cements its place within the top 10 cement companies in India.

Ramco Cements
Ramco Cements, with its headquarters based in Chennai, emerges as a pivotal player within India's cement industry, earning a distinguished reputation as one of the nation's largest cement producers. Recognized for its exceptional quality, Ramco Cements stands as a preferred choice among cement brands, particularly in the southern and eastern regions of India.
The company's footprint encompasses a robust network of approximately 13 plants and clinker units, reflecting its widespread operational reach. Ramco Cements operates with a formidable production capacity of 21 million tonnes per annum (MTPA), positioning itself as a pivotal contributor to the country's cement production landscape. In light of its extensive presence and influential role, Ramco Cements solidifies its standing among the top 10 cement companies in India, emblematic of its enduring legacy and continued impact within the industry.

Binani Cements