The CIBIL Score stands as the foremost accepted credit metric in India, extended to both individuals and businesses. It serves as a reflection of the creditworthiness of those seeking Home Loans.
For Home Loan approvals, lenders attach great significance to an applicant's CIBIL score. This score offers lenders an assurance that the applicant possesses the capacity to fulfill the repayment obligations of the Home Loan they are seeking.
Spanning from 300 to 900, the CIBIL score is calculated using diverse parameters including the applicant's history of availing and repaying loans. A higher CIBIL score augments an individual's prospects of securing a Home Loan.
Beyond assessing the credit score and other applicant-centric factors, lenders also take into account various attributes of the property in question while approving Home Loans. Delve further to comprehend the pivotal role played by the CIBIL score in securing Home Loan approvals. Additionally, explore strategies to enhance your CIBIL score, ensuring a seamless process of availing a Home Loan.
How Low is a "Low CIBIL Score"?
The classification of a "Low CIBIL Score" lacks a standardized definition. Generally, lenders of home loans regard a score below 600 as low. However, the specific CIBIL score threshold for eligibility can differ among lenders.
For the approval of a Home Loan, banks ideally seek a minimum CIBIL score within the range of 700-750. While various banks may have individualized criteria, a minimum score of 700 is commonly sought across India. An applicant with a CIBIL score of 700-750 or higher is typically deemed the least risky for obtaining a Home Loan.
Applicants holding a credit score between 650-700 are typically seen as moderately risky by banks. Such individuals may still be eligible for Home Loans, albeit with certain conditions. These conditions could encompass factors like reduced loan amounts, elevated interest rates, heightened documentation requirements, and increased processing fees, among others, compared to those applicable to individuals with scores exceeding 700.
A credit score falling below 650 is often deemed as indicative of high risk, potentially leading lenders to decline Home Loan applications from such individuals. However, this threshold of 650 can differ among different lenders. While certain nationalized or private banks might uphold a 650 cut-off, some Non-Banking Financial Companies (NBFCs) might exhibit leniency by considering a score as low as 550 as their lower limit.
In many instances, a lower CIBIL score can act as a deterrent for lenders when considering Home Loan applications. Continue reading to explore effective strategies for effortlessly boosting your CIBIL score.
How to Get a Home Loan with Low CIBIL Score
Here are a few ways that you can use to get a home loan despite a low CIBIL Score.
1. Approach NBFC for Home Loan:
Non-Banking Financial Company is referred to as NBFC. Similar to a bank, it is a financial institution that offers loans to clients, but it doesn't carry out any other operations like taking deposits, transferring money, providing payroll services, etc. Bajaj Finserv, Tata Capital, Muthoot Fincorp, HDB Financial Services, etc. are a few of the well-known NBFCs in India.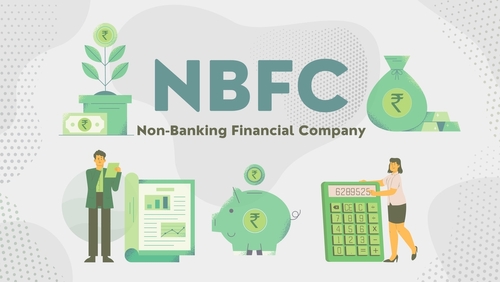 Housing Finance Companies (HFCs) are a subset of Non-Banking Financial Companies (NBFCs) specialized exclusively in providing Housing Loans. Notable HFCs in India include LIC Housing Finance, Indiabulls Housing Finance, Dewan Housing Finance Limited (DHFL), Housing Development Finance Corporation (HDFC), and more.
When evaluating Home Loan applications based on an applicant's CIBIL report, banks generally uphold stricter regulations compared to NBFCs. Consequently, applying for a Home Loan through an NBFC often presents a greater likelihood of approval than when dealing with banks.
For example, as of August 2022, Bank of India stipulates a minimum CIBIL Score of 675 for Home Loan applications, while LIC Housing Finance may extend Home Loans even to applicants with a CIBIL score below 650.
It's essential to bear in mind that NBFCs usually levy higher interest rates in comparison to banks. As of August 2022, DHFL imposes a minimum Home Loan interest rate of 10.50%, while the State Bank of India (SBI) charges a minimum annual interest rate of 8.40%.
2. Include a Co-Applicant with Good CIBIL Score:
Collaboratively applying for a Home Loan with a co-applicant is a common strategy to potentially improve the CIBIL score scenario. If one applicant holds a lower CIBIL score while the co-applicant or guarantor boasts a CIBIL score exceeding 750, certain banks might consider approving the applied Home Loan. However, it's important to emphasize that this approach doesn't guarantee Home Loan approval with a low CIBIL score. Such occurrences are infrequent, and the bank retains the discretion to grant a Home Loan in cases where one applicant holds a lower CIBIL score.
It's noteworthy that in numerous instances, even if one applicant commands a CIBIL score above 750, some banks might still decline the Home Loan application if the other applicant's score is below, say, 550.
3. Increase Your CIBIL Score:
With that in mind, it's clear that a low CIBIL score can often hinder lenders from approving a Home Loan. Therefore, it's crucial to actively seek ways to enhance your CIBIL Score. Effective methods for improving your score encompass settling all outstanding debts, ensuring consistent loan repayments, initiating a credit repair request, among other strategies. Continue reading to discover further ways that can swiftly contribute to the enhancement of your credit score.
How to Increase CIBIL Score
Find below a few effective ways that you can use to increase your CIBIL Score in no time.
1. Raise a Credit Repair Request: On the CIBIL website, a credit repair request can be submitted. If a borrower's CIBIL score is poor as a result of erratic past repayments, they must make this request. Technical mistakes that occurred when deducting the EMI amount, failure to get the credit card statement in time before the due date, disregard for EMI holidays or the moratorium period, among other things, are some of the causes of delayed or missed payments.The credit score can be changed with a credit repair request based on the information and supporting documentation.

2. Clear Your Dues: This calls for paying off all of your debts, primarily unsecured debt from credit cards and personal loans, in full rather than settling for a sum less than the full balance owed. Please be sure to obtain a "No Objection Certificate" (NOC) from the lender for the transaction; it must not state that the account has been settled.

Financial institutions engage in debt settlement when a borrower is unable to pay back the credit they have obtained and the lender offers to settle the account for a sum that both parties can agree upon. Such accounts appear in CIBIL reports as "settled," which significantly lowers the score.
3. Regularize Your Repayment Record: This requires you to pay your EMIs and credit card dues before the due date regularly so that the past payment repayment record won't show any irregularities. Practicing this for at least 12 months would reflect positively in the CIBIL report and score.
4. Avoid Applying for Multiple Loans: It is human nature to apply to other banks for the same credit card or personal loan when one bank rejects our request. Additionally, we submit such applications to the same bank several times in a short period of time—say, six months. The CIBIL score is lowered in such circumstances.
Banks review your CIBIL report whenever you apply for an unsecured loan, such as a personal loan or credit card, in order to analyze your credit history. The number of times the CIBIL report has been accessed is now tracked by CIBIL reporting companies. This is referred to as Hard Inquiry. As a Hard Inquiry is associated with a specific loan application, it typically reduces the score by 10 points.
It is typically advised to wait 12 months before making any new loan or credit card applications for persons with poor CIBIL Scores. Waiting a year and routinely repaying any outstanding debts (if any) throughout this time substantially raises the CIBIL score.
5. Consolidate Your Debts: You might also think about consolidating your debts by choosing alternatives like applying for a personal loan and using the proceeds to pay off your mortgage, using home loan balance transfer services, etc. This enables you to combine all of your debts into a single payment and pay them off quickly while establishing a new repayment plan based on your financial priorities.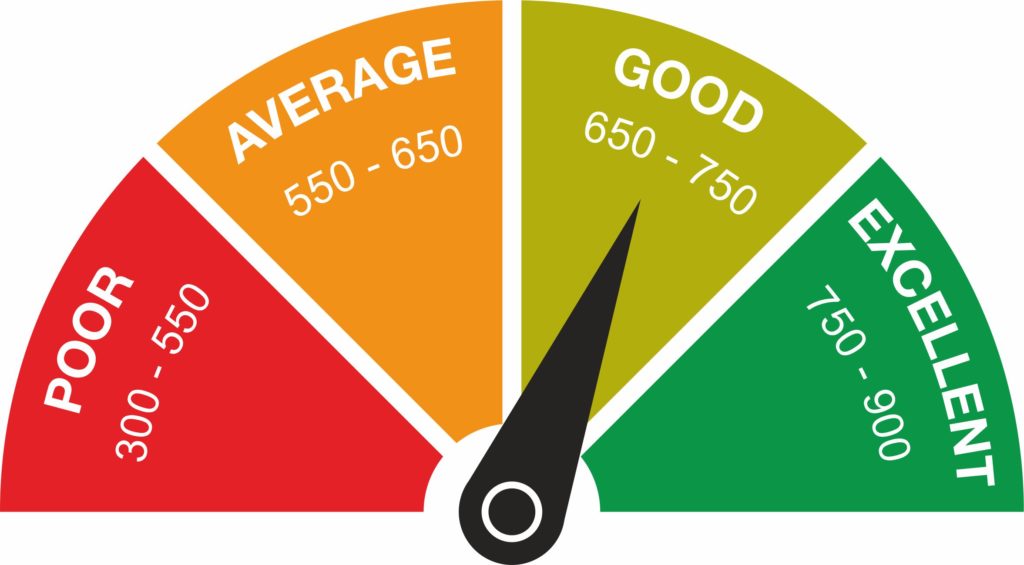 Other Factors Considered by Lenders When Providing a Home Loan
Despite the fact that CIBIL is one of the most crucial variables taken into account when obtaining a home loan, some lenders may ignore a tiny discrepancy in the required CIBIL score cut-off. For instance, the applicant might have a CIBIL score of 620–630 but the lender requires a minimum of 650. It should be emphasized once more that approvals under such restrictions are entirely up to the Bank's discretion. These could vary from one lender to the next.
For loan approvals under such conditions, lenders may consider the following factors:
The applicant is working in a renowned Multinational Company or a Government Institution, and has a considerably higher salary than the minimum required for the loan amount applied.

The applicant has decent employment stability (say 10 years or so)

The applicant has a good and healthy relationship with the bank.

The applicant is engaged in a respectable profession such as Defence Officers, Doctors, Nurses, Senior Teachers, IAS Officers, etc.

The applicant meets the monthly income criteria of the chosen lender.
How to Get CIBIL Report Online?
Here is how you can get the CIBIL report online and check your CIBIL Score with great ease.
Step 1: Visit the CIBIL website and fill out the online application form by providing your details such as name, mobile number, bank account information, location, etc.
Step 2: Make the CIBIL Report charges payment using your preferred payment mode. Keep the payment receipt and make a note of the transaction ID before proceeding with the application.
Step 3: Answer a few credit-related questions, such as your active loan details, credit card information, loan repayment history, etc. Once the authentication is successfully completed, you will get your CIBIL Report sent to your registered email address.
Advantages of Home Loans with a Low CIBIL Score
Find below a few major advantages of availing of a home loan with a low credit score.
You can finance the home of your choice with a low credit score home loan.
They provide adjustable repayment schedules and can be paid back in convenient monthly installments.
If you have the money to pay off such house loans before the final due date, you can also pre-close them.
If you make on time payments on these mortgages, they assist you raise your credit score.
Disadvantages of Home Loans with a Low CIBIL Score
Find below a few disadvantages of availing of a home loan with a low credit score.
Bad credit score home loans come with higher interest rates.
A higher amount of fees and other related charges are applied to such home loans.
The Bottom Line on Low CIBIL Score
Now equipped with strategies to enhance your CIBIL Score, take proactive steps starting today. It's essential to cultivate a healthy credit score before submitting your home loan application. A favorable credit score not only expedites the Home Loan approval process but also extends a multitude of advantages, including the possibility of securing a larger home loan amount, enjoying lower home loan interest rates, benefiting from a flexible home loan repayment schedule, and more.
For a comprehensive selection of top-notch home loan offers, explore our Home Loans section and consider opting for our exclusive Home Loan Cashback Package. This package features distinctive perks that facilitate your home loan application journey while also enabling you to save on your home loans. Highlights of this package encompass cashback rewards on home loans, complimentary MB Prime membership, access to personalized financial counsel from a dedicated financial advisor, and much more.
FAQs
Q. How can I check my CIBIL Score online?
You can visit the CIBIL website, provide the required information, and pay the required amount to check your CIBIl Score online in just a few clicks.
Q. What should be my CIBIL Score to get a home loan at lower interest rates?
Your CIBIl score must range above 700 to get lower home loan interest rates.
Q. How can I improve my CIBIL Score?
You can improve your CIBIL score by paying all your dues on time and maintaining a good credit history.
Q. Can I apply for a home loan with a low CIBIL Score?
Yes, you can apply for a home loan with a low CIBIL Score. However, you need to meet the home loan eligibility criteria of your chosen lender to get one approved